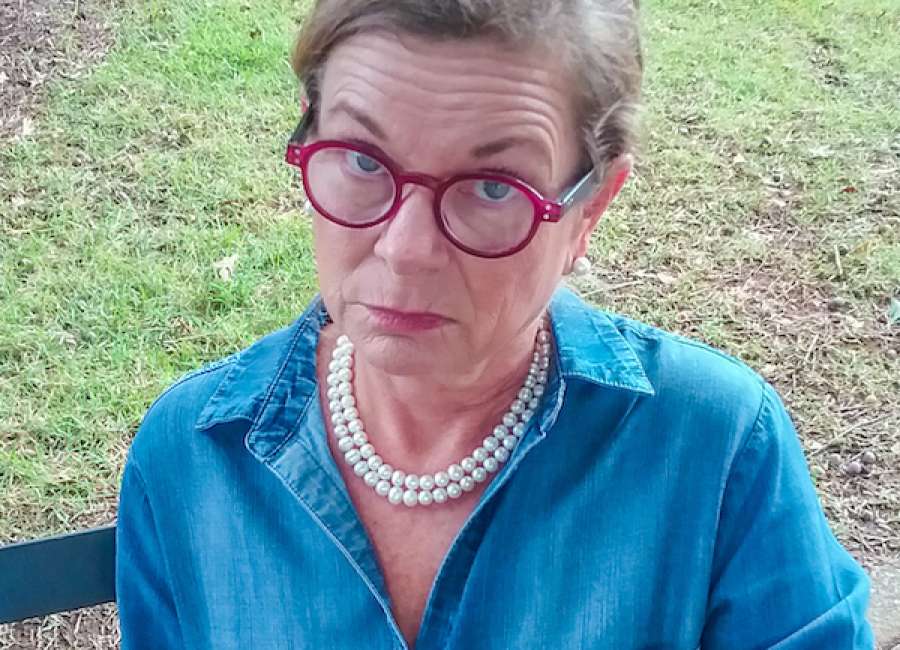 Dear Miss Pearl,
Daddy has been dead for 10 years, but we always set a place for him at the Thanksgiving table. Mama has a boyfriend now, and she doesn't want to have Daddy's place saved since the boyfriend will be joining us. I want to keep Daddy's place at the table. What do you think?
I think it is precious that you "save" your Daddy a seat at the table. I'm sure no disrespect is intended — your Mama and her boyfriend are going to have to accept that this is a tradition that means a lot to you and your extended family. I think you can keep Daddy's place as long as your Mama is dating. If Mama ever gets remarried, however, you may have to move Daddy to the children's table to keep the peace.
Dear Miss Pearl,
I was standing in line to make a payment at a utility "store" when a man walked in and went to the front of the line. Someone told him where the end of the line was and he said he just needed to make a payment. What did he think the rest of us were doing? An employee said "next" and she let him be next when she saw him break in line!
OH NO HE DID NOT! Miss Pearl's 13th commandment states, "Thou shall not break in line" … in other words, it is a sin. This entitlement that some people think they are due has got to stop, and it will only continue until we have individuals and employees who will call these people out instead of enabling them. So many people are afraid of hurting someone's feelings if they correct them; this has got to stop. I sure am glad I wasn't there because I would have called out the offender AND the employee (using my "nice" voice, of course). Ask Dr. Orthodontist how I feel about those who break in line!!
And Another Thing:
DON'T DO IT:
1) Get in a lengthy drive-thru line and wait until it is your turn to place an order to decide what you want (that's what sitting in line is for).
2) Ask a friend how their SEC Powerhouse team is doing when you know good and well the team will be lucky to go to the Toilet Bowl.
3) Get in the "10 items or less" line with 37 items in your buggy.
4) Have a conversation on speakerphone while in public.
5) Assume ANYTHING.
6) Wear your pajamas in public.
7) Rain on someone's parade.
8) Take the last dinner roll without asking if someone wants to split it with you.
9) Allow your children to be on their "appliances" while at the dinner table.
10) Forget to have at least two congealed salads to choose from on Thanksgiving.
"Miss Pearl," aka Colleen Sprayberry, is one of Newnan's leading authorities on modern etiquette. She gladly lends her advice to everyone whether they want it or not, because, "After all, it's all about the children and setting a good example for them." Her videos are available on her Facebook page and YouTube channel. She can be reached at misspearl678@gmail.com .