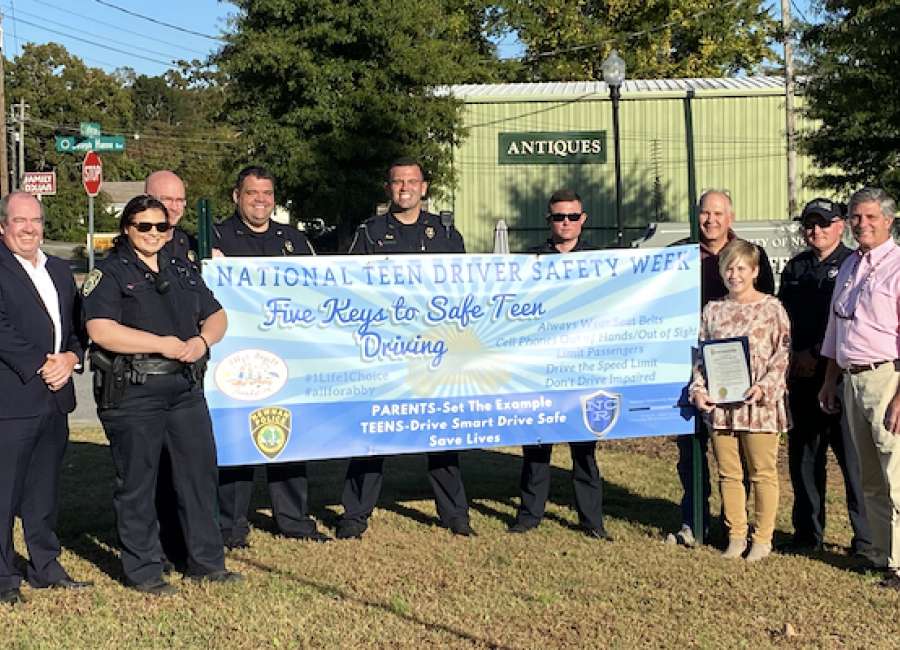 Some teenagers who were pulled over by Newnan police recently received a handful of goodies instead of a ticket.

In recognition of Teen Driver Safety Week, the Newnan Police Department partnered with the Abby's Angels Foundation to encourage safe practices among young drivers – particularly ages 16-19, among whom the rate of fatal crashes per mile driven is triple the rate for drivers ages 20 and older.
"We rewarded teen drivers for driving safely and with respect for life," said Natalie Bacho of the Abby's Angels Foundation, which supports safe driving among teenagers through awareness campaigns and a monthly Teen Vehicle Operations Course called Fear This 4 Life.
Bacho said "a desire to share positive reinforcement and support" led the foundation to partner with the NPD. Officers handed out gift cards provided by Heirloom Bakeshop and Whit's Custard, along with gas cards, car stickers and rubber bracelets provided by Abby's Angels.
Ambassadors from East Coweta, Newnan and Northgate high schools and student council members from Trinity Christian School encouraged students to participate in safe driving pledge signings and other special events promoting awareness and spreading the Abby's Angels hashtag, #1life1choice.
In addition to handing out pledges, each school had banners for students to sign that will hang in each school. Students also wrote safe driving messages in sidewalk chalk on campus, and each had a themed week during which students and staff wore a certain color each day representing a safe driving message, according to Bacho.
Yard signs with safe driving messages were placed on each campus, with videos and special announcements each day as reminders to students.
"(It was) a full week of sharing important life-saving information," Bacho said. "(We're) so grateful for the schools and their help sharing this mission."
The Summit Family YMCA also supported the awareness campaign, providing a table with informational materials, and the city of Newnan issued a proclamation recognizing Teen Driver Safety Week.
Bacho, whose young daughter Abby passed away in 2012 as the result of a wreck caused by a distracted teenage driver, shared her family's story with Trinity students and staff during the school's high school chapel time.
She shared details of the family's life, Abby, the wreck and its aftermath, and about how the family's mission is to empower teen drivers.
"They can make a conscious choice each time they drive or as a passenger to always be safe and responsible," Bacho said.
Car wrecks continue to be a leading cause of death for teenagers.
"It doesn't have to be this way," Bacho said, "It can change, and it begins with having the conversations and sharing awareness and life-saving information."
The focus of Teen Driver Safety Week is prevention, and to help teens understand their choices can mean the difference between life and death when they drive, Bacho said, and that often starts with equipping teens with the information they need to reach out to their peers.
"Their voices and actions are so much more impactful with their peers than they realize," Bacho said. "This is 100 percent preventable."
It also includes equipping teens with the practical skills they need to safely operate motor vehicles, which is why the Abby's Angels Foundation also sponsors Fear This 4 Life courses in Coweta County each month.
Fear This 4 Life is an advanced driver training course taught by police academy instructors that teaches teenagers accident avoidance skills. High school seniors who have completed Fear This 4 Life can apply for one of five $1,000 scholarships awarded by Abby's Angels each year.
For more information on Fear This 4 Life, visit https://abbysangelsfoundation.... or https://tvoc.ws , or email 3sisters@abbysangelsfoundation.org.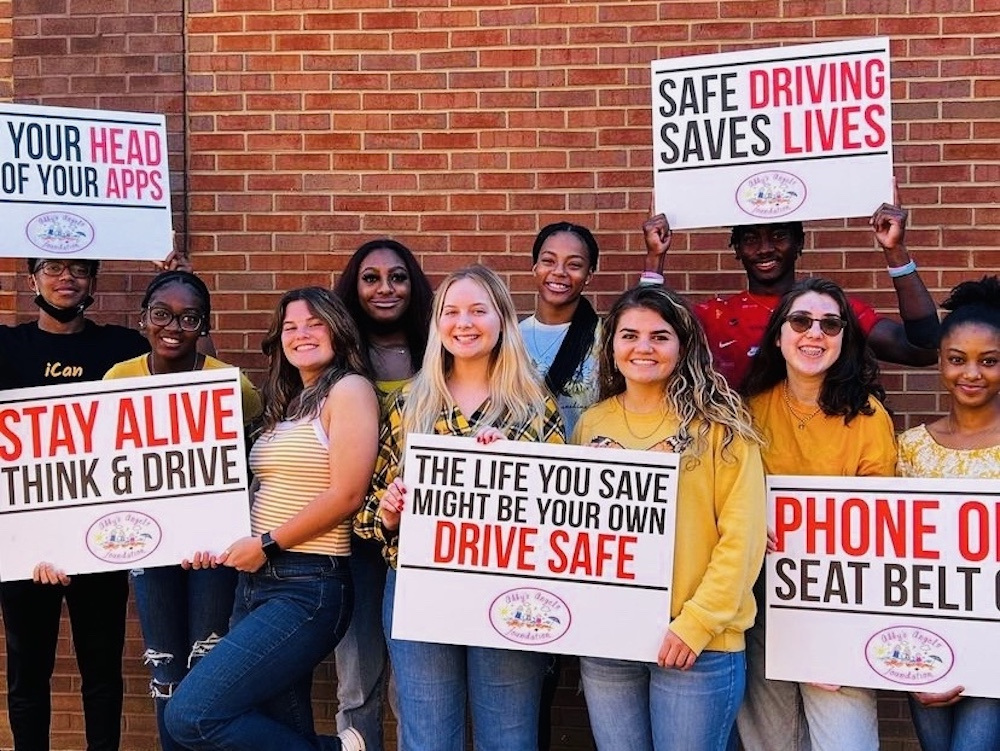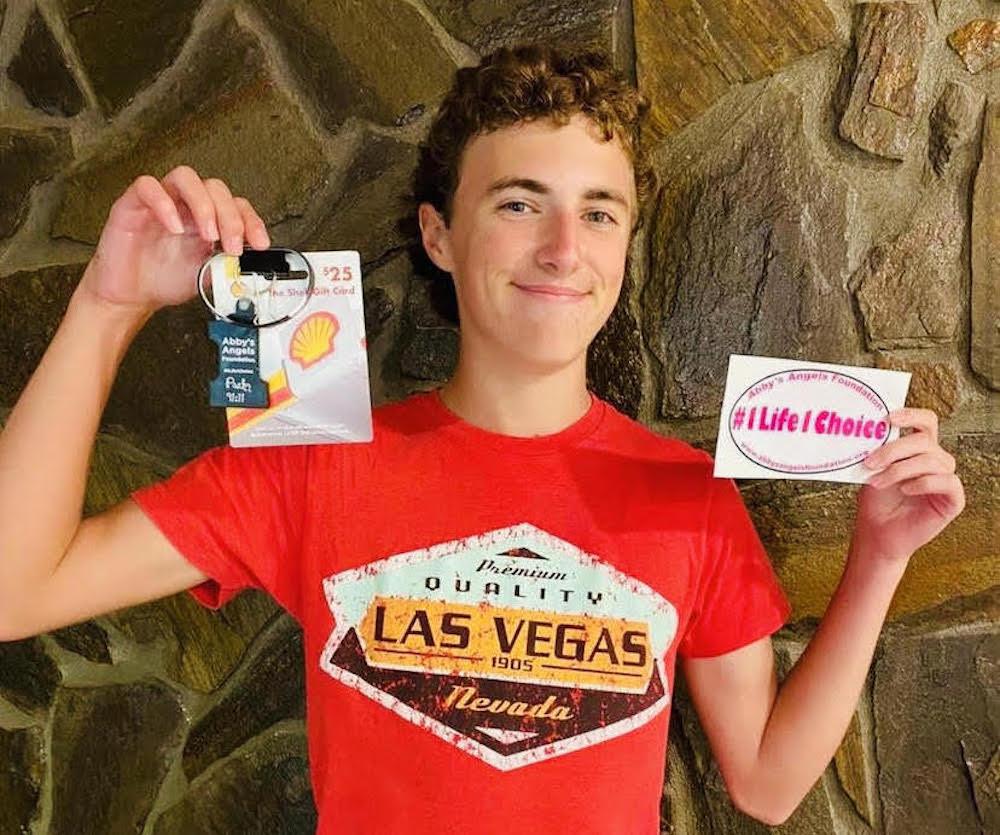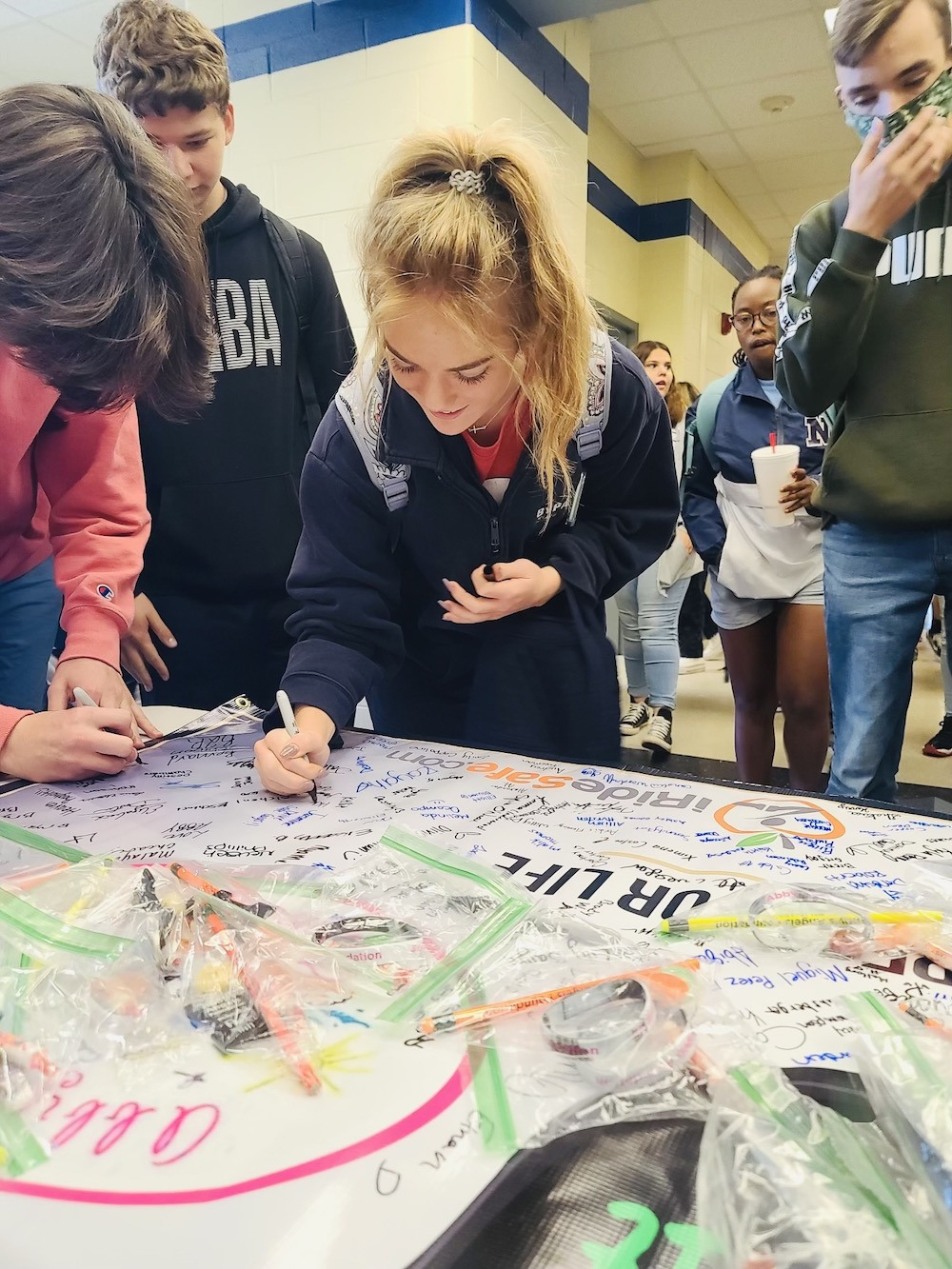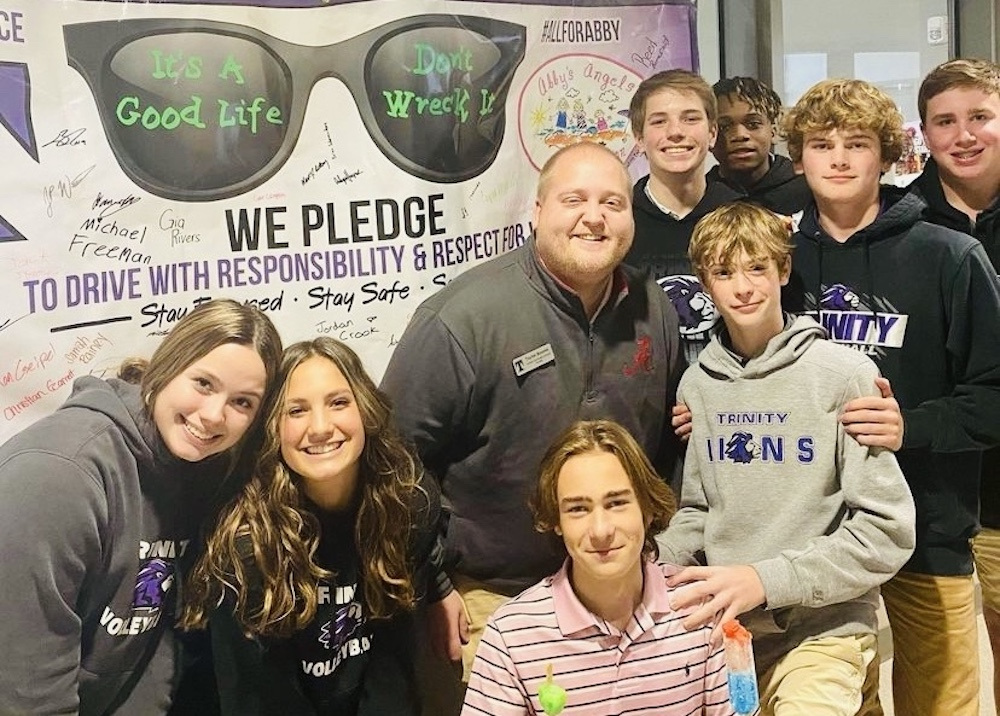 Photos courtesy Abby's Angels Foundation