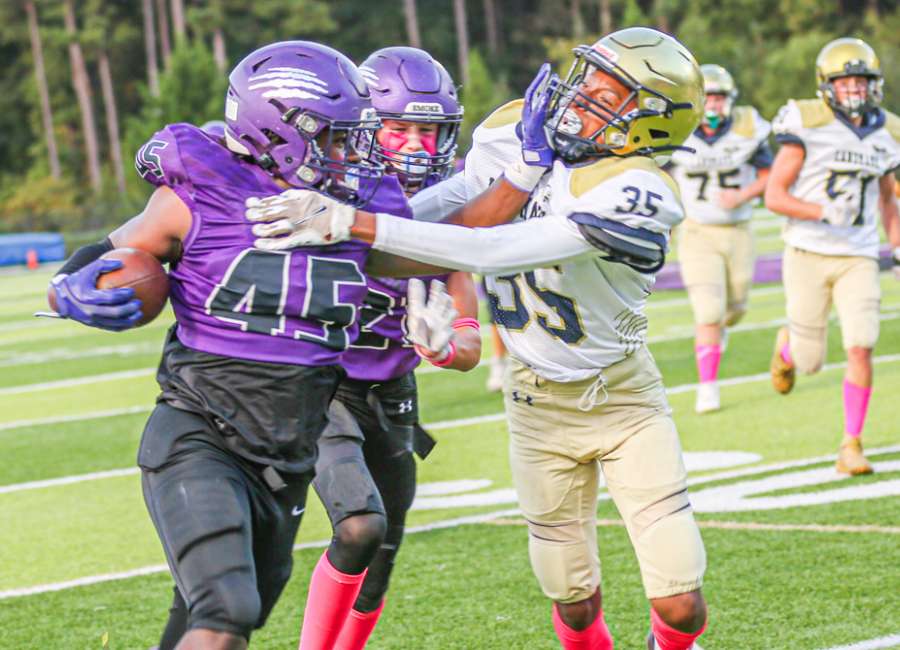 Excellence continues to breed excellence.
With the Trinity Christian varsity football team currently 8-0 and ranked #1 in the state, the middle school team, under Head Coach Jason Settle's leadership, defeated Landmark Christian 32-0 to win the middle school championship.

In the championship game, Bakari Hamilton had 158 yards rushing on 14 carries and four touchdowns.
Quarterback Ashton Clare completed three passes for 69 yards and a touchdown, all to Brock Rein.
The Lions' defense held Landmark to only 88 total yards. Ben Wesson led with 12 tackles, including five for a loss.
For the season, the Lions outscored their opponents 244-42, with the starting defense only allowing six of those points.