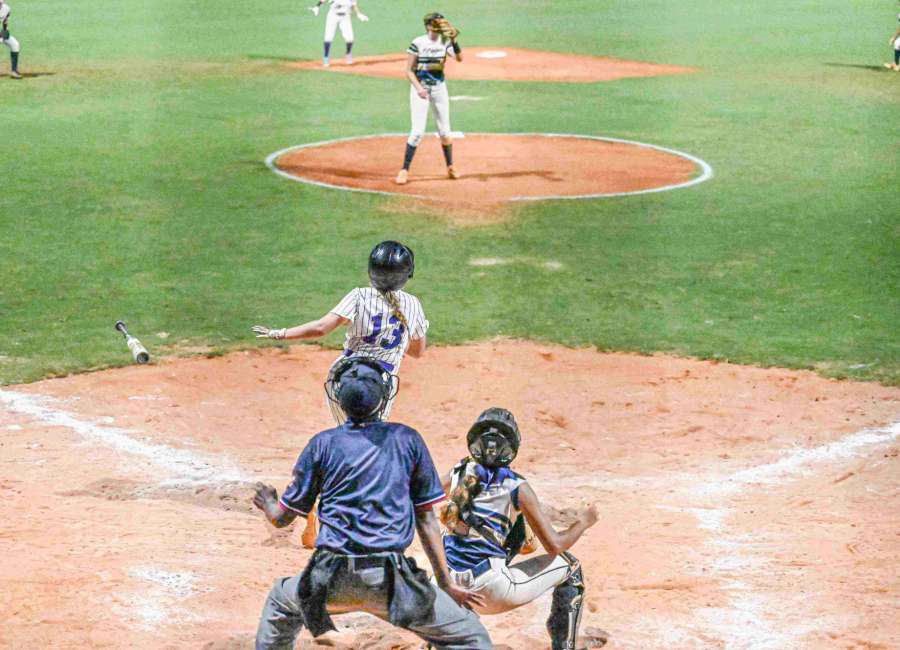 It is on to the second round for Head Coach Katey Lynch and the Trinity Christian Lady Lions.
Despite trailing in each game, the Lady Lions swept Whitefield Academy Wednesday to advance to the Sweet-16 of the Georgia High School Association state playoffs.
Pitcher Skylar Banks started the first game and pitched a complete game to earn the 6-2 victory. Whitefield Academy scored single runs in the first and fourth innings for a 2-0 lead.
The Lady Lions' offense found their wings in the fifth inning. After loading the bases, Presley Copeland got Trinity Christian on the scoreboard with a walk.
Kaylee Croft tied the game on an infield out, and Makayla Callander gave the Lady Lions their first lead with a two-run single. Callendar scored two batters later on a wild pitch.
Gabby Newberry gave Trinity Christian an insurance run in the bottom of the sixth when she grounded out to score pinch-runner Berkley Mask.
Banks needed 102 pitches to earn the complete-game victory, which included 10 strikeouts.
In the second game, the Lady Lions found themselves behind 6-2 after two innings. But an eight-run third inning broke the game open. The Lady Lions scored 17 runs in their last three at-bats.
Trinity Christian won 19-10 in a five-inning game.
Kayden Harrison led the offense with three doubles and six RBI. She has been the catalyst all season for Trinity Christian's offense, especially when they are behind.
Kaylee Croft had three hits and scored three runs from her leadoff spot. Banks and Seanna Johnson each had multiple-hit games.
Copeland had one hit, but she produced four RBI.
Cacie Cutright was the Game Two starting pitcher and earned the victory in 4-plus innings. Croft came in to get the last two outs.
The win improved the Lady Lions to 14-9 on the season.
They go on the road to Monroe, Georgia, to play the George Walton Lady Bulldogs (17-4). It will be another opportunity for Coach Lynch's young team to grow, and a victory will send Trinity Christian to Columbus for the GHSA State final tournament.