On the heels of their win over Eagles Landing Christian Academy last week, Head Coach Kenny Dallas as the Trinity Christian Lions were recognized by the Georgia High School Football Daily team as their Team of the Week.

The weekly award is sponsored by Siemens and World Electric.
The Georgia High School Football Daily is the best source for Georgia High School football. Their daily newsletter has over 23,000 subscribers as they look to bring attention to all football teams statewide.
Ted Langford, the Marketing Director for GHSFD, visited the Trinity Christian campus on Wednesday to present the award to Coach Dallas and his team.
Langford specifically pointed out the exploits of the standouts from the ELCA game.
Bryce Wilcox had four receptions for 81 yards and an interception. Dominick Cosper had 117 total yards of offense and two touchdowns, quarterback David Dallas threw for 228 yards and had two touchdowns, Cam Matthews had 11 tackles, Jimbo Batchelor had two interceptions, and Aaron Gates had four catches for 59 yards.
It was the Lions' first win ever against ELCA, where Coach Dallas served as the defensive coordinator before taking the head job at Trinity Christian.
Photos by Rob Grubbs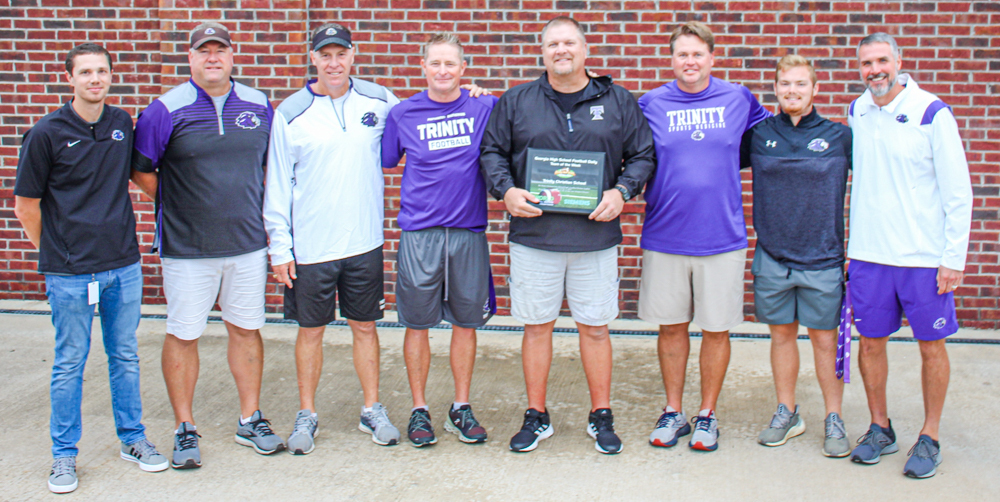 Head Coach Kenny Dallas (center with plaque) and his coaching staff.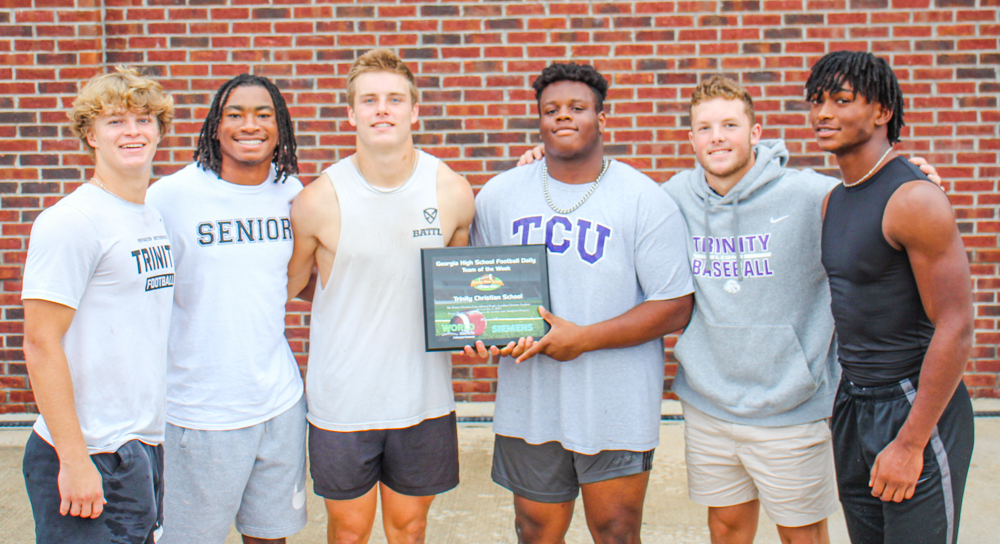 Recognized for their play against ELCA were, from left to right, Bryce Wilcox, Dominick Copser, David Dallas, Cameron Matthews, Jimbo Batchelor and Aaron Gates.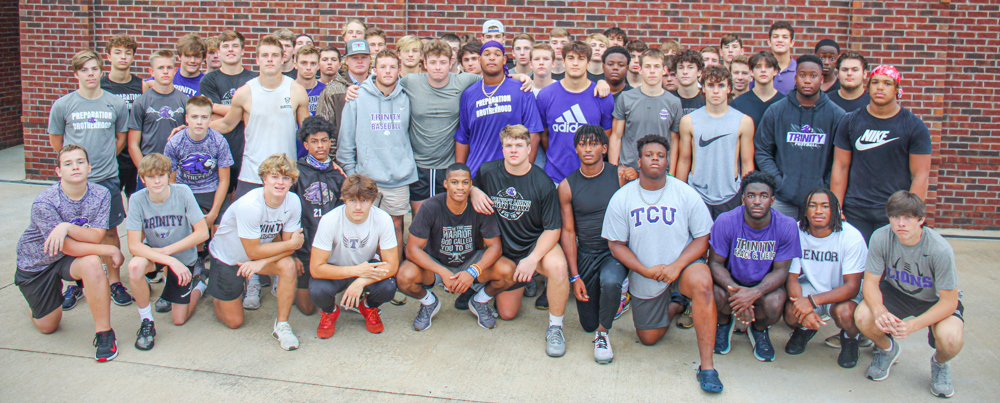 After their defeat of ELCA, the Trinity Christian Lions are 6-0. The team gathered on Wednesday to accept the Team of the Week award.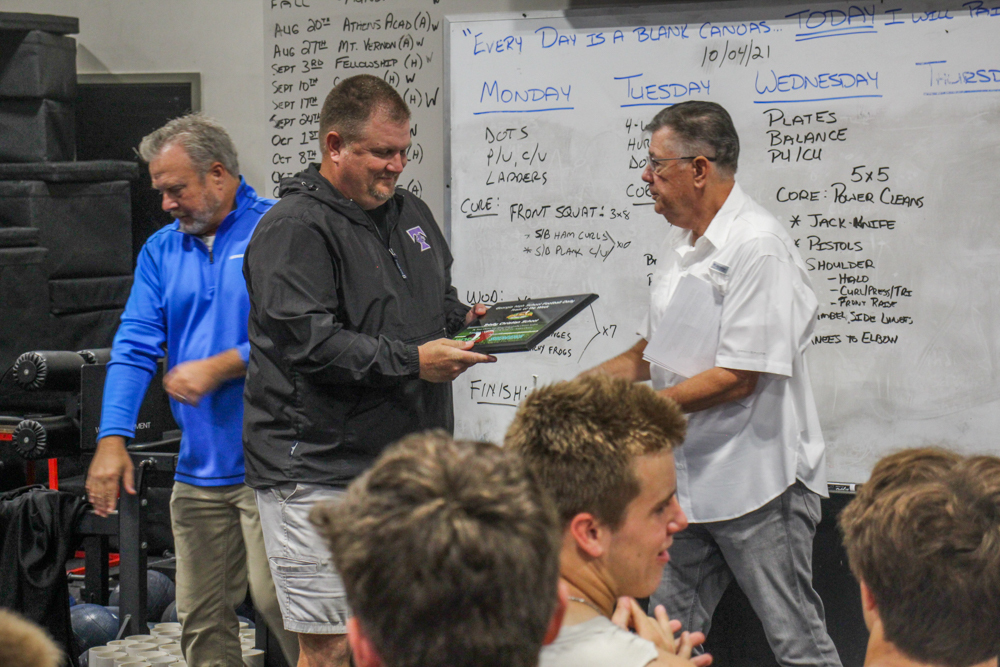 Coach Dallas accepts the award from GHSFD Marketing Director Ted Langford.