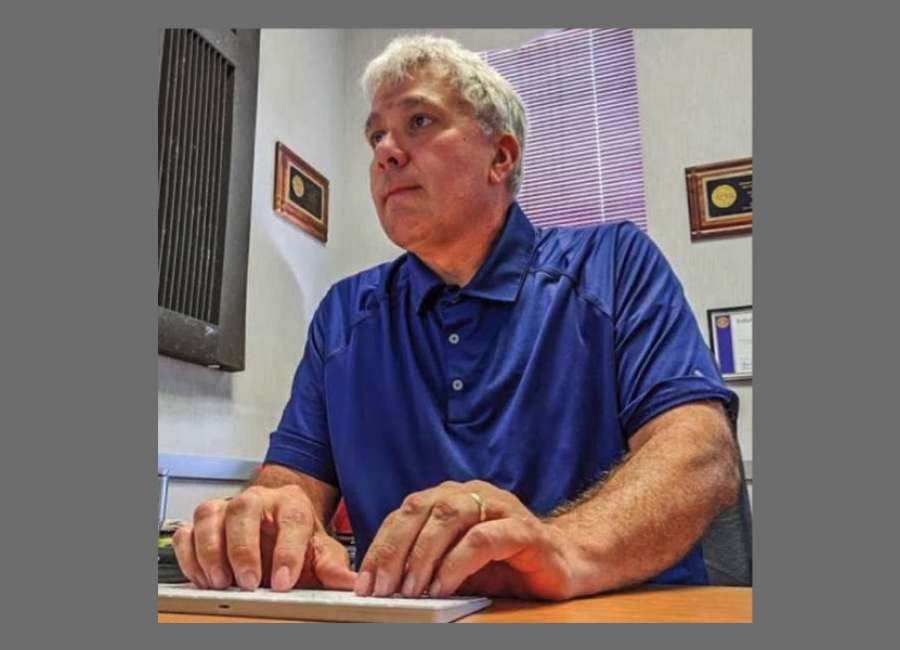 Being the sports editor for a local newspaper is a tremendous responsibility.
You get to watch young athletes grow into adults and admire them both on and off the field. You also get to spend time with some incredible coaches as they mold those young people.
But one of the most incredible things about it is the people you meet along the way. There is a rich history and heritage within Coweta County.
According to an article written earlier this year by The Times-Herald's Joe Adgie, the population of Coweta County in 1970 was 32,310. In the 2020 census, that number grew to 146,158. That is a tremendous increase.
One of the people I have met and admire from afar is Coweta County native Larry Robertson. He is a man of many hats.
His smooth, calming voice has been heard for 25 years from the press box as the voice of the East Coweta Indians. (The press box at Garland Shoemake Memorial Stadium was named for him and his brother Wayne who passed away in 2006, last year before the Starr's Mill game).
He is also a safety manager for a manufacturing operation in Peachtree City.
And finally, he serves as a board member for the Coweta County Board of Education. When you listen to Robertson share his memories of growing up here or of his alma mater, East Coweta (Class of 1974), and their athletic teams, or the overall school system of Coweta County, you realize this is a man that is all in.
During the COVID spread last year, the term unprecedented was thrown around a lot, perhaps too much. But from an education standpoint, these genuinely are unusual times. Our students missed significant educational gaps over the past 19 months because of being away from the classroom; there were and still are many unknowns, and back to normal may never happen.
But the leadership provided by Robertson and the rest of the Coweta County School Board has continued to meet the challenge,
There have been disagreements and heated discussions, and there probably will continue to be for the foreseeable future. There is no way to make everyone happy and I am not sure if there is even a perfect answer to any of it at the moment.
But when it comes to leadership, it is more important than the leaders have the best interests at heart. Robertson loves Coweta County and their students. You might not always agree with him, but you can never question where his heart might be. It has always been in Coweta County.
So next time you take in an East Coweta football or basketball game, listen to Robertson tell the story. Let him paint the picture for you.
You will not just hear him describe a Daniel Shoch touchdown pass to Amariyon Moss or a great tackle by Christian Richardson, but you will listen to it from a man that has seen the best in what Coweta County has produced, and he has made a commitment to see that level of excellence in our school systems continue.
Rob Grubbs is sports editor for The Newnan Times-Herald and still believes that Tyler Simmons was onsides. He can be reached at rob@newnan.com .