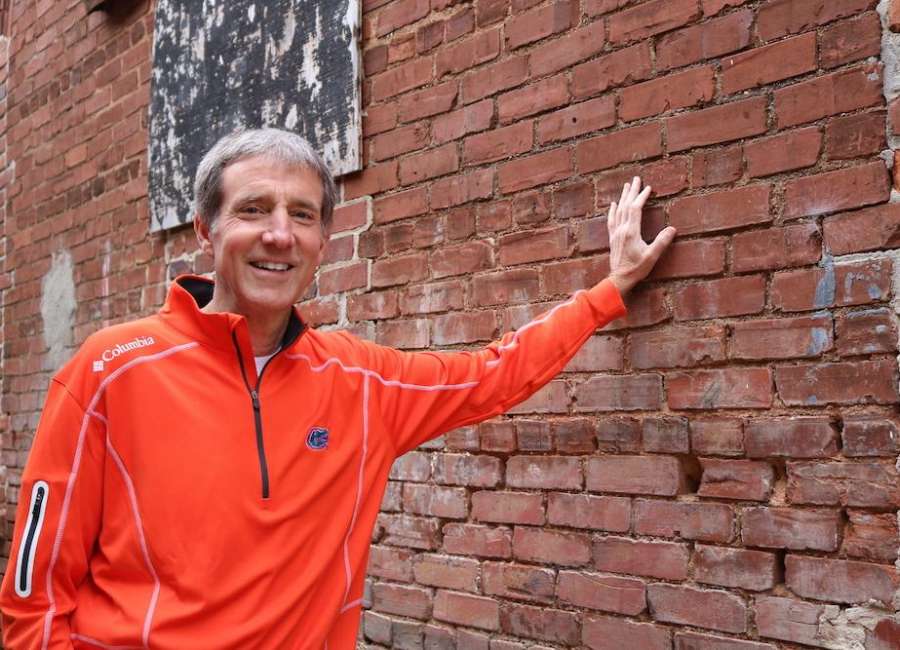 Imagine being on a team that held onto the ball for almost 43 minutes in a game against a Top 20 team while racking up 595 yards, 31 first downs, and eight touchdowns on your home field.
Now, imagine coming out on the short end on the scoreboard, because that's exactly what happened to Army in a 70-56 loss to #16 Wake Forest.
In a game featuring 1,233 yards of offense between the two teams, the Demon Deacons – in only 52 plays and controlling the ball for slightly better than 17 minutes – scored 10 touchdowns, the average of those 10 scoring drives taking less than two minutes (1:58). This could be Wake Forest's year in the ACC.

Unless Pittsburgh has something to say about it. The Panthers, the only other undefeated team in conference play besides Wake, had little trouble taking care of Clemson, 27-17. Not to beat a dead horse, but Clemson – virtually overnight – has suddenly become a mediocre football team.
Appalachian State, a team that gained national recognition when it upset Michigan 14 years ago, pulled off another upset, defeating previously undefeated and #14 ranked Coastal Carolina, 30-27. Thanks to the Mountaineers, this will be the last time the word "Chanticleer" will appear in this column.
#2 Cincinnati – 27, Navy – 20. Trap game, or are the Bearcats simply overrated? (Answer: B)
There is nothing more exciting than seeing a Top 10 team get knocked off. Unless it takes nine overtimes, because that's exactly what happened when Illinois beat #7 Penn State, 20-18, in a game that, if we're being totally honest, both teams deserved to lose. Consider this: the two teams combined for 11 consecutive plays in overtime in which neither team could advance the ball 3 yards, the distance needed to convert overtime's new "two-point conversion" rule once a game reaches three overtimes. Finally – mercifully – the game ended after 4 ½ hours of offensive ineptitude and not, as some might suspect, defensive excellence. (If you're looking for defense and low-scoring games, watch soccer.)
One other Top 10 team took it on the chin: #8 Oklahoma State lost to Iowa State, 24-21. Oklahoma State is still in the running for the Big 12 title; however, all they have to do is beat #3 Oklahoma over Thanksgiving weekend.
Speaking of the Sooners, despite being shut out for the entire first half, came back after halftime from a 10-0 deficit to beat a feisty bunch of Jayhawks from Kansas, 35-23, in a game that was closer than the score indicates. Had it not been for the fourth quarter heroics of Oklahoma quarterback Caleb Williams – including a 40-yard touchdown run featuring numerous missed tackles by the Kansas defense, and an improbable (and in my opinion, illegal) fourth down conversion on a play that should have been blown dead short of the first down marker, only for Williams to snatch the ball out of his teammate's hands and advanced the ball far enough to keep the drive alive – a drive resulting in the touchdown that impacted the outcome of the game.
In the Big 10, #5 Ohio State had no trouble whatsoever with Indiana, 44-7, as quarterback CJ Stroud enhanced his Heisman chances by completing 16 of 21 passes for 201 yards, three touchdowns and no interceptions. That was just by halftime — I'm not sure what happened after that; however, because I switched channels to see …
#4 Alabama holding on to a slight 21-17 advantage early in the third quarter over upset-minded Tennessee. The Crimson Tide didn't waste any time ripping that thought out of their heads, though, and went on to win, 52-24, despite extending their season-long streak of failing to display their A game. Alabama quarterback Bryce Young continues to keep pace with his Buckeyes counterpart in the race for the Heisman: 31 of 43 for 371 yards, two touchdowns and no interceptions.
Two other teams ranked in the Top 25 came up short: Miami toppled #18 North Carolina State, 31-30, and Wisconsin ended #25 Purdue's one-week cameo in the rankings, 30-13.
Out in the Pac 12 which, according to scientific research conducted by (someone or something I failed to catch) only has a 2 percent chance of getting at least one team into the playoffs, #10 Oregon beat the Fighting Kelly's of UCLA, 34-31. (According to that same scientific research, the SEC has a 99 percent chance of getting at least one team into the playoffs. Methinks their research is 1 percent – maybe even 2 percent – off.)
In the best game of the week hardly anyone saw, Princeton beat Harvard in five overtimes, 18-16. (Incidentally, the new two-point conversion rule in overtime is an attempt to shorten overtime games. Early indications are that it doesn't appear to be working as planned.)
Finally, LSU's Ed Orgeron won't be returning to coach the Tigers in 2022. Asked to comment on the conditions surrounding his imminent departure, Coach O said something that was completely unintelligible, but if I were to venture a guess, it wasn't very complimentary of the powers that be in Baton Rouge.
Week 9 promises to be exciting. The most anticipated matchup, of course, will be in Jacksonville at the World's Largest Outdoor Cocktail Party.
Except the goody-goody decision-makers prefer to call it the River City Showdown: Florida versus Georgia. I expect the game will go one of two ways: (1) a Gator win over the #1 Bulldogs, which would be a crushing blow to Georgia's dream of a National Championship, or (2) a Gator lopsided loss that – fingers crossed – would signal the end of the Todd Grantham era.
Personally, either one would be fine with me.
Scott Ludwig lives, runs, and writes in Senoia. His latest book, SOUTHERN COMFORT is his second collection of 101 columns. His first, SOUTHERN CHARM, and all of his other books can be found on his author page on Amazon. He can be reached at magicludwig1@gmail.com