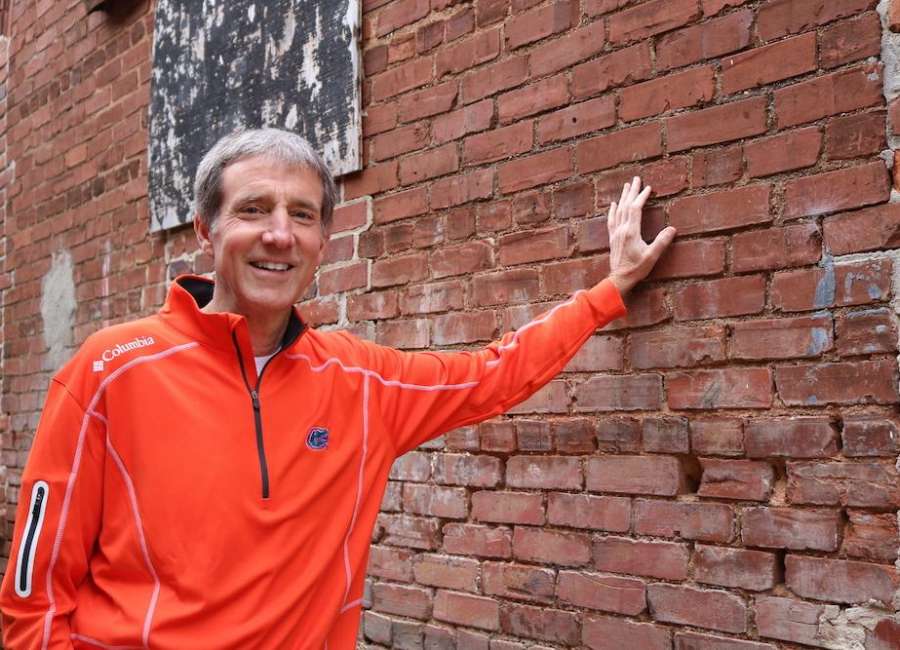 Through a very trying season to this point, Dabo Swinney is learning what it's like to be mortal again. Clemson – 17, Syracuse – 14. The Tigers are a far cry from playoff consideration – even if they come out on top of the ACC.

In the Underachiever Bowl, featuring two teams with high expectations and lofty rankings before the season began that neither have lived up to – once again demonstrating that preseason polls are stupid – North Carolina edged out Miami, 45-42.
Speaking of underachievers, Florida – in no way, shape or form good enough to be a Top 25 team at any point this season despite what the voters say – lost to LSU, 49-42. The 91 total points were the most scored in their long rivalry. Backup Gators quarterback Anthony Richardson replaced inconsistent starter Emory Jones, leading a furious second half rally that came up short. Jones will become the second starter in two weeks – Oklahoma's Spencer Rattler being the first – to be Wally Pipp'ed and, presumably, fade into oblivion.
Speaking of Oklahoma, first-time starting quarterback Caleb Thomas was outstanding in a 52-31 win over TCU: 18 of 23 for 295 yards, four touchdowns, and no interceptions. He also rushed for 66 yards and another touchdown. As for former starting QB Spencer Rattler: welcome to oblivion.
Texas, one week after a disappointing loss to Oklahoma, is now O for Oklahoma after losing to Oklahoma State, 32-24. As for Longhorn coach Steve Sarkisian, it's time for him to start looking over his shoulder. Meanwhile, Oklahoma and Oklahoma State are the only remaining unbeaten teams in the Big 12: their annual Bedlam matchup at the end of November may determine one of this year's playoff teams – but only if Oklahoma comes out on top (you read it here first).
Cincinnati is for real: Bearcats – 56, UCF – 21. At this time, they appear headed to one of the four coveted spots in the playoffs. It's time for the team from Cincinnati to be considered for membership in the Big Ten (or 15, or however many teams they have when this goes to press) as well.
Speaking of the Big Ten, three of their five teams in the Top 10 had the week off: Ohio State, Penn State, and Michigan (ranked sixth, seventh and eighth, respectively). As for the other two, both played in what are known as "trap" games – a game they're expected to win against lesser opponents. Michigan State avenged its shutout loss last season to Indiana, winning 20-15. As for #2 Iowa, however, it was an altogether different outcome: Purdue – 24, Iowa – 7, a game every bit as ugly as the score indicates. The Boilermakers dominated the game statistically in every conceivable category, and adding insult to injury, they won on the road in front of a stunned Iowa crowd.
In the SEC East title game (yes, title game) featuring two teams with perfect 6-0 records, Georgia had no trouble with Kentucky, beating the Wildcats 30-13. Looking ahead two weeks from now, when #1 Georgia meets overrated (but probably not anymore) Florida in Jacksonville, I expect the Gators – even with the worst defensive coordinator on the planet on their sideline – will give the Bulldogs their toughest game of the year. I imagine the point spread will be somewhere between 17 and 20 points, and all I can say is this: take the points. Gators QB Anthony Richardson is for real, and their defensive unit – although they won't be doing it for coach Todd Grantham – will be playing for personal pride.
In the SEC West, despite a rather pedestrian start, Alabama had no trouble dispatching Mississippi State, 49-9. The Crimson Tide, for whatever reason, don't seem to be their immortal selves of the past few years. Quarterback Bryce Young, however, continues to impress, completing 20 of 28 passes for 348 yards and four touchdowns with no interceptions. At this point in the season, Young's overall statistics give him a slight edge over his Ohio State counterpart, CJ Stroud, for the Heisman. It may come down to who blinks first – just don't hold your breath, because it might not happen. At this point, they've both proven to be cool, calm and collected under pressure – with absolutely no chance of being Wally Pipp'ed.
Auburn, after a 38-23 win over Arkansas, has a record of 5-2; however, with only one of their losses in the conference (to Georgia). Their other loss was to Penn State. If the Tigers can make it to the Iron Bowl without any more stumbles along the way, they could give Alabama a run for the money for the SEC West title. If that happens, who comes out on top may come down to whether or not Tigers quarterback Bo Nix has his "A" game. If he does, there could be an Auburn-Georgia rematch in Atlanta for the SEC Championship.
Mississippi's 31-26 win over Tennessee is noteworthy, simply because Ole Miss quarterback Matt Corral had the game his coach, Lane Kiffin, had in mind when they played Alabama and he advised fans to "get your popcorn ready." Corral was responsible for 426 total yards (231 passing and 195 rushing) and two touchdowns in their game in Knoxville.
The best game of the week hardly anyone saw was San Diego State's 19-13 double-overtime victory over San Jose State. Incidentally, the teams were tied 6-6 at the end of regulation, which is probably the reason hardly anyone saw the game in the first place.
Finally, the most compelling statistic of the week came from Eastern Washington quarterback Eric Barriere: 600 passing yards and seven touchdowns with just 26 completions.
The second most compelling statistic of the week: LSU running back Tyrion Davis-Price rushed for a school-record 287 yards against the Gators. More specifically, a Gators defense that never made any adjustments during the game by a fat tub of goo named Todd Grantham.
Scott Ludwig lives, runs, and writes in Senoia. His latest book, SOUTHERN COMFORT is his second collection of 101 columns. His first, SOUTHERN CHARM, and all of his other books can be found on his author page on Amazon. He can be reached at magicludwig1@gmail.com