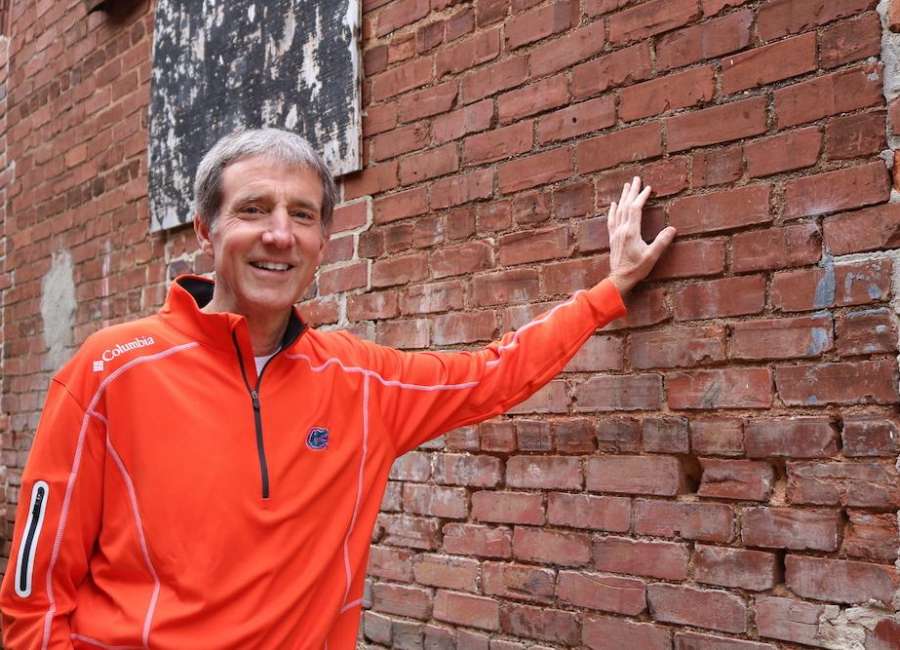 For those expecting Cincinnati to experience a hangover after their road win last week at Notre Dame, think again. #5 (and climbing) Cincinnati – 52, Temple – 3.
For those expecting Coastal Carolina to slip up at some point, you'll have to wait: #15 Coastal Carolina – 52, Arkansas State – 20.

In an SEC matchup featuring two teams that were both playing with their tails between their legs after being lambasted last week by Alabama and Georgia, respectively, Mississippi and Arkansas engaged in one of the best games of the weekend.
It was a game that both teams deserved to win on one hand, and both teams deserved to lose on the other. Final score: Ole Miss – 52, Arkansas – 51. The Razorbacks scored the potential game-tying touchdown on the final play of the game, and rather than take the game into overtime with an extra point, they opted to try a two-point conversion.
Sadly, it failed miserably. I say "sadly" because if there was ever a game that should have been decided in overtime, it was this one. Incidentally, Arkansas made an astounding 38 first downs in a losing effort, and the two teams combined for 1,289 yards of total offense. And it wasn't even the most exciting game of the weekend.
That's because #1 Alabama and unranked Texas A&M engaged in a Saturday night slugfest that featured as many comebacks as the Ole Miss-Arkansas game, except that it ended with the top-ranked team in the nation coming up on the short end of a 41-38 final score. Crimson Tide quarterback Bryce Young was outstanding in a losing effort, only Aggie quarterback Zach Calzada was even more so: 21 of 31 for 285 yards and three touchdowns, and a final drive that led to a game-winning field goal as the clock expired.
Several streaks for Alabama came to an end: a 19-game winning streak, a 100-game winning streak against unranked teams and the first loss in 25 games for Tide coach Nick Saban against a team coached by one of his former assistants. Aggie coach Jimbo Fisher, previously 0-4 against Saban, finally broke the spell. The only thing missing from the game was Fisher telling a sideline reporter to "get your popcorn ready" prior to the opening kickoff (I'm looking at you, Lane Kiffin).
Alabama's loss opened the door for the Georgia Bulldogs to take the top spot in the next poll, emphasized by their rather effortless 34-10 win at Auburn. At least it looked effortless, which may be a testament to how good Kirby Smart's team really is. After Kentucky's impressive 42-21 win over LSU, next week's Wildcat-Bulldog matchup will feature the only two undefeated teams left in the SEC. It should be a good one: get your popcorn ready.
Florida's 42-0 homecoming win against Vanderbilt could hardly be considered impressive. Do you remember last week, after Georgia blanked Arkansas 37-0, and the question was whether the Bulldogs were that good or the Razorbacks were that bad, and the answer was "yes"? I'll ask the same question about Florida and Vanderbilt, only this time the correct answer is, "Vanderbilt is that bad."
Texas needs to be taken out to the woodshed. Halftime score: Texas – 38, Oklahoma – 20.
Final score: Oklahoma – 55, Texas – 48. Longhorn coach Steve Sarkisian better be looking over his shoulder: his two predecessors, Charlie Strong and Tom Herman, were both gone after three years. Texas boosters may not be as patient this time. By the way, Oklahoma quarterback Spencer Rattler was mentioned as a Heisman contender early in the season. He was pulled in the first half and replaced by a freshman, Caleb Williams. The same fate befell Rattler in last year's Red River Rivalry. The difference this year is that he may have been Wally Pipped and lost his job - and he can kiss the Heisman goodbye.
Boise State – 26, #10 Brigham Young – 17. The top 10 – and certainly the playoffs – officially wish the Cougars a fond farewell.
The Big Ten continues to be exciting, and the conference is certain to get a spot – if not two – in the playoffs this year. While #3 Iowa beat #4 Penn State, 23-20, don't expect the Nittany Lions to take a drastic drop in the polls. Also, #7 Ohio State had no trouble with Maryland, 66-17; #9 Michigan outlasted Nebraska, 32-29; and #11 Michigan State handled Rutgers, 31-13. After that performance, the conference looks to account for half of this week's Top Ten. At this point, Michigan appears to have the toughest road ahead, including games with Michigan State, Penn State and their season-ender with Ohio State, a team they haven't beaten since 2011.
As we are at halftime of the 2021 college football season, my favorite for the Heisman is Ohio State quarterback CJ Stroud: 104 of 157 for 1,699 yards and 18 touchdowns and only three interceptions. If the Buckeyes run the table for the rest of the season, and with games against Penn State and Michigan State (OK, I'll include Michigan, but only because you twisted my arm) still remaining, that's a tall order. But if Stroud continues to perform at that level – and the Buckeyes continue to win - the Heisman will reside in Columbus.
Wake Forest is the only undefeated team in the ACC with a record of 6-0. The collective record of their six opponents is 16-19, so at this point it's too early to put the Demon Deacons in the playoffs, but then again, there's not a whole lot of competition in their conference this year. Even at 13-0, it might be a tall order for Wake Forest to garner more than a New Year's Day bowl game. By the way, their win over Syracuse in overtime, 40-37, is officially recognized as the best game of the weekend that hardly anyone saw.
Florida State – 35, North Carolina – 25. It's almost silly to think that Tar Heels quarterback Sam Howell, whose team has lost half of their games thus far, is still mentioned as a Heisman contender. The same goes for that guy playing quarterback for Clemson. Which reminds me: I haven't seen that Dr. Pepper commercial he's featured in lately. I wonder if it's been pulled?
Scott Ludwig lives, runs, and writes in Senoia. His latest book, SOUTHERN COMFORT is his second collection of 101 columns. His first, SOUTHERN CHARM, and all of his other books can be found on his author page on Amazon. He can be reached at magicludwig1@gmail.com