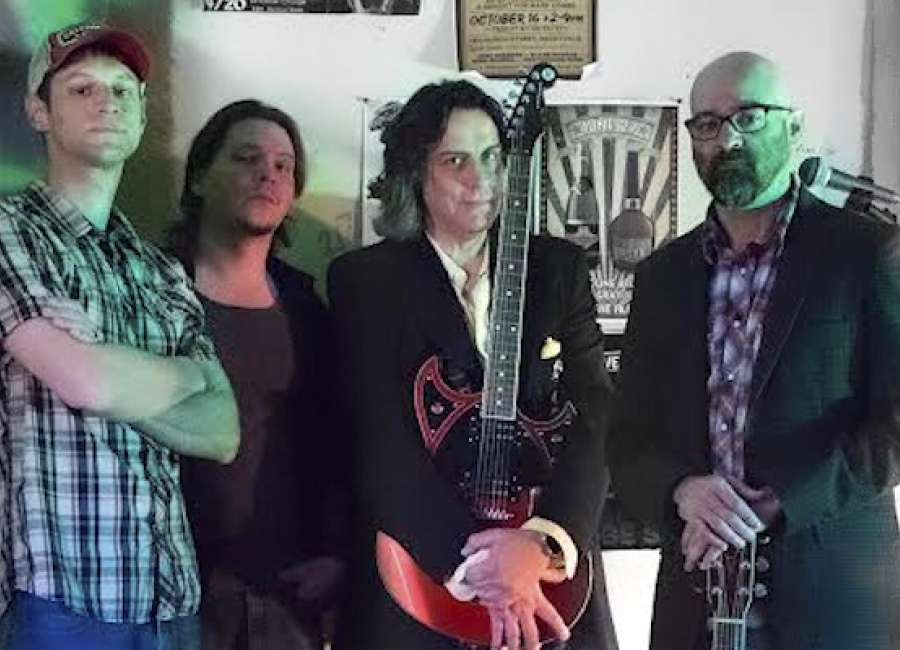 It's been a long time coming, but the launch of Sweet Grass Sally's first album couldn't have come at a more crucial time for one fellow musician and friend of the band.

Mark Combs, whose harmonica playing graced the area's music scene for years, is recovering at the Shepherd Center from a horrific motorcycle crash in April. Combs has headed up many successful music-centered benefits for people and organizations, and now it's his turn to be on the receiving end.
Sweet Grass Sally will hold a listening party for its first album, Present History, featuring live music and food at The Bricks, 13 Church St. in Grantville, this Saturday. The family-friendly event will be held from 2-9 p.m., with a $10 cover that includes a copy of the EP.
All proceeds from the event (excluding alcohol sales) will go directly to Combs, according to Tim Shepard of Sweet Grass Sally, who coordinated the event.
Special musical guests will include the popular Kris Youmans Band, along with Josh Rodgers, Blaire Morgan and Greg Shaddix. Sweet Grass Sally's album will be played in its entirety, and then the band will close out the evening with a full set.
"It'll be five amazing acts," Shepherd said.
Food by Devan America and Uncle Wayne will include hamburgers and hot dogs, a low country boil, brisket, baked beans and other barbecue fixings. Band merch will be available for sale, and raffles for prizes donated by local businesses will be held throughout the day.
Combs has made tremendous progress since the wreck that almost took his life, according to Shepard.
"We were making funeral arrangements back then," he said.
Combs' recovery effort dovetailed with a delayed launch for Sweet Grass Sally, whose material has been in the can for a decade. Shepard said bringing producer Joe Marno into the mix gave the project new life.
"We just didn't have the right person involved until Joe," he said. "He's our muse, if you will. He took something that was really dusty and made it into something to be proud of."
The folksy rock/Americana record contains five songs and two live cuts, all "stories of my life," Shepard said.
Present History will be available starting Oct. 16 on multiple platforms including iTunes, Spotify and Pandora. Fans will be able to buy the album online as well, and those attending Saturday's launch will receive an album card with a redeemable code.
"For us, we just want to show off what we did," Shepard said. "They don't have a roof out there at The Bricks, and the acoustics are amazing because of the brick walls. The sound kind of just bounces back. We just want everyone to come out and bring their families, maybe let the kids throw a football around, listen to some great live music and support our friend Mark."
Fans can also catch Sweet Grass Sally live on Oct. 23 from 2-4 p.m. during Main Street Newnan's Spirits & Spice Festival.
For more information, visit www.sweetgrasssally.com or the band's Facebook page.