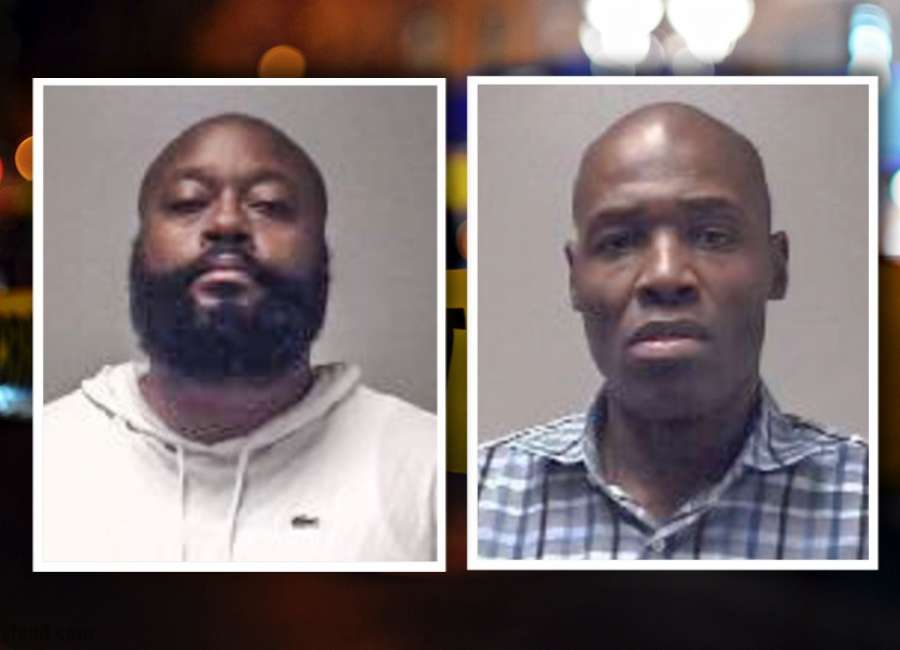 Two men pretending to be police officers got to visit a real jail after an interstate traffic stop.

Edward Hanner Jr., 40, and Edward Alexander Patterson, 54, are charged with impersonating a police officer and possession of a firearm during the commission of a crime.
The incident occurred Saturday morning when a deputy patrolling Interstate 85 noticed a car traveling without a headlight and a homemade license plate that said, "Tsalagi Nation Tribal Marshal Rhode Island Tribal Police," according to Inv. Toby Nix with the Coweta County Sheriff's Office.
Both occupants told deputies they had handguns and were conducting an investigation, but could not elaborate any further on the case. The men presented ID cards which they claimed were diplomatic passports for the Goldfalcon Thunderbird Embassy Clan of the Tsalagi Cherokee Nation.
The cards included an image of a badge and photographs of the men. Neither occupant had a state-issued driver's license, Nix said.
When deputies attempted to contact members from the Cherokee Nation Marshal Service, they learned there was no record of the two men working for the agency, Nix said.
Both men are believed to be so-called "sovereign citizens" from Pittsburgh, Pennsylvania, according to jail documents. Hanner was also charged with removing a license plate to conceal vehicle identification and having a suspended license.