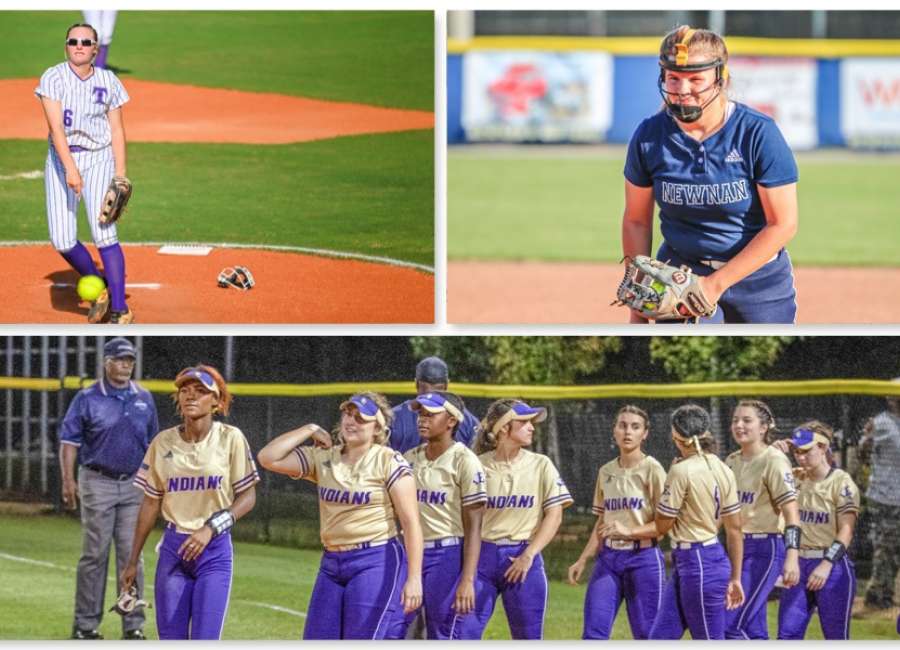 The region softball playoffs move to the second round today. This week, a series win will earn the teams a coveted trip to Columbus to play in the GHSA Softball State Finals tournament.

Eight teams from each classification advance and get the opportunity.
With the Northgate Lady Vikings coming up short last week, three teams continue to enjoy the postseason.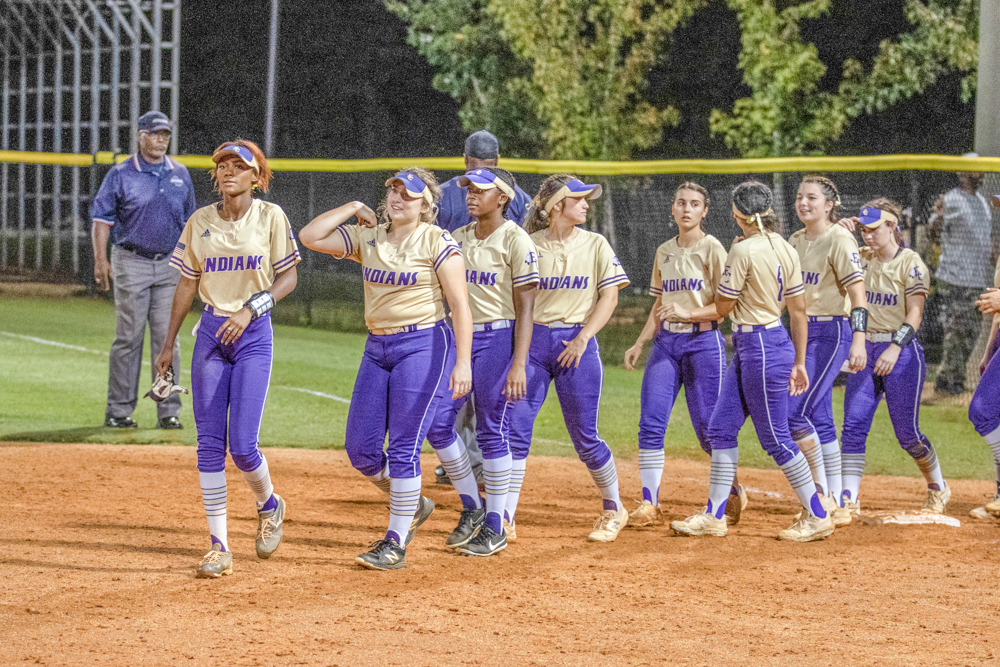 Jaliyah Holmes and the Lady Indians will welcome in the Peachtree Ridge Lady Lions on Wednesday. (Michael Clifton)
Peachtree Ridge Lady Lions (12-13) at East Coweta Lady Indians (22-1)
After starting the season 3-12, the Lady Lions reeled off wins in nine of their last ten to get to the second round of the playoffs.
Last week, they swept South Forsyth to earn a trip to Sharpsburg to face the defending state champion Indians.
The one loss in that stretch was to the North Gwinnett Lady Bulldogs in a 7-5 game on September 30.
The Lady Lions are led by seniors Sidney Strange, Juhles Kelly, and D'Amani Gadsen.
In terms of common opponents, East Coweta faced Parkview three times and won all three, while the Lady Lions lost their two games against Parkview.
*********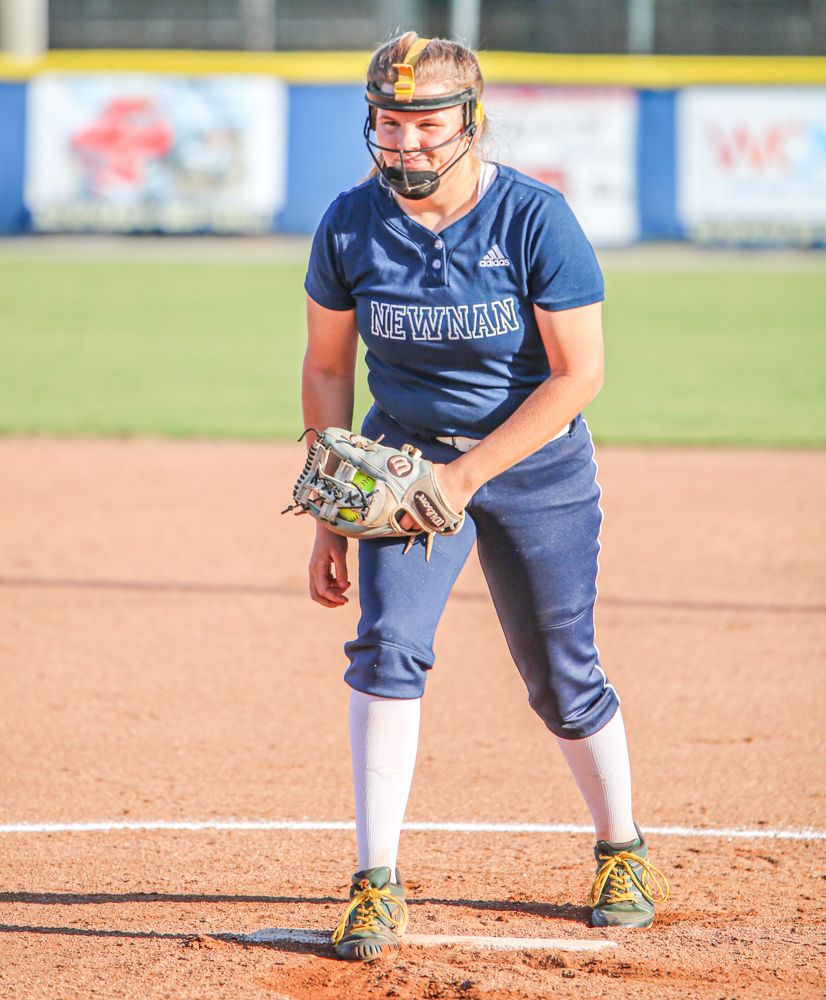 Maddie Veal will look to continue her big game magic against the North Gwinnett Lady Bulldogs. (Greg Keith)
Newnan Lady Cougars (10-10) at North Gwinnett Lady Bulldogs (25-5)
After sending Newton County home last week behind Maddie Veal, the Lady Cougars dreaw the defending state runner-up Lady Bulldogs in the second round.
North Gwinnett lost the 2020 state championship game to East Coweta 2-1 last October.
While East Coweta lost ten seniors from that championship team, the Lady Bulldogs bring back most of their team and are poised for a championship run of their own.
But you can never count out a pitcher when they are hot, and Veal has risen to the occasion in all of Newnan's big games this year.
A week ago, the Lady Bulldogs infielder, junior Bella Faw, committed to playing college ball at Tennessee.
The two teams have not faced a common opponent this season.
*********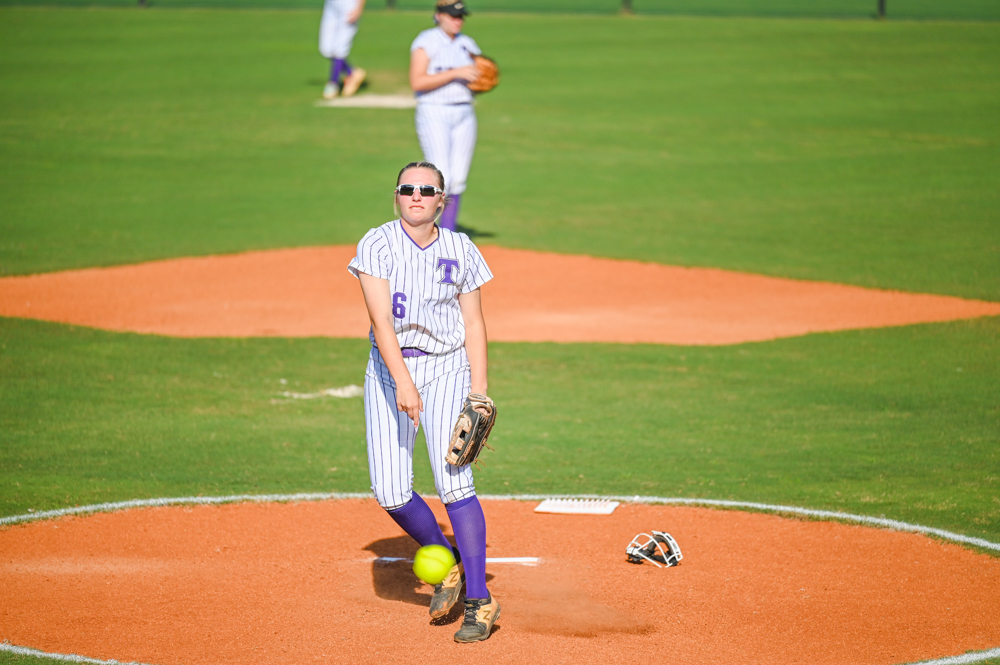 Skylar Banks and the Lady Lions face George Walton Academy in a doubleheader on Wednesday. (Tammy McCracken)
Trinity Christian Lady Lions (14-9) at George Walton Academy Lady Bulldogs (17-4)
After sweeping Whitefield Academy, the Lady Lions travel to Monroe, Georgia, to face one of the top teams in Class-A Private.
George Walton has an impressive resume of wins, including victories over ELCA, Starr's Mill, Mount Pisgah, and Grayson.
The Lady Bulldogs earned a bye in the first round but are coming off back-to-back losses for the first time this season.
George Walton is led by Riley Wilson, Taylor Tinsley, Caroline Conner, and Hannah McDonnel.
Conner has committed to the College of Charleston.