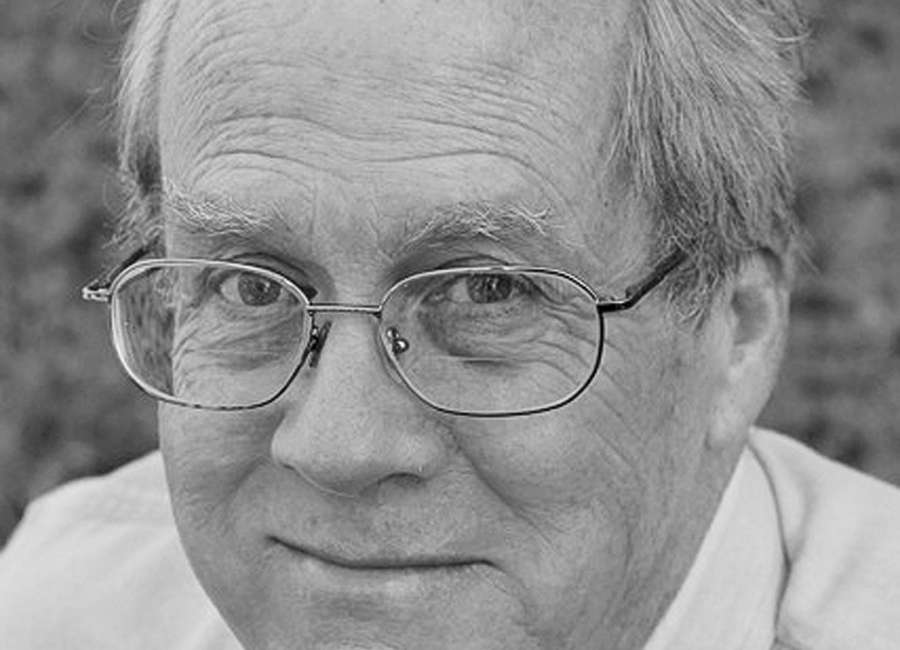 I went to Rockford, Alabama, to investigate a legend.
He was a big enough deal in this town to have a monument erected in his honor.
He also had his own newspaper column, but I wasn't jealous. This small town superstar had something I can't compete with.
Everybody knows heroes have clay feet. This one had four feet.
His name is Fred. He's a dog.
Since last month's driving experiment worked out so well, my wife, Angela, and I paired up again. I picked the town and she enjoyed seeing new sights and savoring a second helping of two-lane travel.
Once we got to Rockford a couple of tips from the locals steered us to Fred's monument, which sits behind the Old Rock Jail, a three-story stone-clad beauty built in 1842 that still looks stout enough to withstand an infantry attack.
Fred's monument is actually a grave marker and headstone complete with a color photo of the dearly departed.
Fred was just a mutt who wandered into town one day and after scrounging some free meals was unofficially adopted by the local residents. His frequent strolls through downtown Rockford were so popular they were chronicled in the Coosa County News in a column titled "A Dog's Life."
As Fred's fame spread he was featured on the "Animal Planet" TV show and in a film documentary titled "Fred: the Town Dog."
After paying our respects to Fred, Angela and I checked out the rest of Rockford.
Like many other towns in the area, Rockford declined along with the local textile industry. The 2016 census listed the town's population at 618 souls. Locals say that's generous.
Main Street is now lined with empty buildings struggling just to stay upright and intact. But that condition may not be permanent.
Things started to change in downtown Rockford a couple of years ago when Jenny Joiner and her husband, Ronnie, decided to pump some life back into the town where both had grown up and still call home.
They managed to buy most of the vacant buildings on Main Street and are now restoring the old places as time and budgets allow.
We met Jenny and Ronnie at the old Rexall Drug Store on Main Street, which they have transformed into a family restaurant named Twenty-Two and Crew. Since Jenny, a retired court reporter, has lived in Rockford all her life I figured she'd be a great source of information, and between bites of lunch, I asked about Fred.
Jenny said Fred was fine, but far from perfect. He sometimes napped in the middle of the street and, according to Jenny, was bad to chase cars. Years ago, Jenny lived near one of Fred's favorite overnight stops and her main memory of Fred is hearing him running up and down the road at night barking at cars.
"People liked Fred," Jenny said. "But he was sort of a pain, too."
In addition to the Rexall restaurant, restoration work is almost completed on the building next door, which will be a museum, housing artifacts collected over the years by Ronnie, a retired builder who specialized in historic renovations.
He bought old or abandoned homes, refurbished them, and put them on the market. Many of the old places still contained items former residents had left behind. Along with the houses, Ronnie brought many of those tarnished and tattered treasures back to life.
Those finds, along with pieces from Ronnie's personal collection of historical artifacts, will be on display in the museum, which will open when Ronnie has restored the building to his satisfaction.
The collection includes shelves filed with local pottery—some pieces dating back to a time when the majority of locals were Creek Indians. Since Ronnie is a veteran of the Iraq War, it's no surprise his collection features numerous Civil War artifacts, including authentic and aging replica uniforms—both blue and gray. Other items on exhibit include tools, housewares, and ancient appliances locals once used to keep the household humming.
The building where Ronnie keeps most of his woodworking equipment once housed the town theater. It's easy to spot the area where the stage stood when country music legend Hank Wiliams came to town and sang some songs.
Hank won't be back, but with any luck, the old building will find a new voice—and a new use.
Since Rockford is the Coosa County seat, the fine-looking courthouse will always attract folks with county business to tend to.
And if a few more folks who call Rockford home decide to stop hanging on and start building back, the tiny, one-stoplight town might just find new life again.
Alex McRae is a writer and ghostwriter. His debut novel, Rough Draft, is coming this fall. He can be reached at: alexmmcrae@gmail.com.