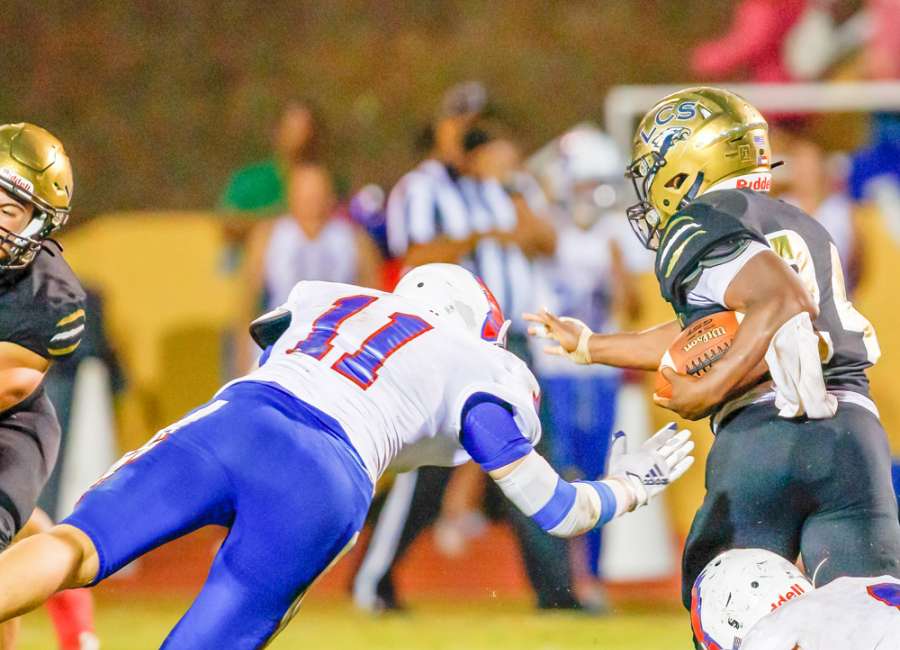 Campbell Spartans (3-5) at Newnan Cougars (2-5) on Thursday at 7:30 p.m.

This is a critical game for the Cougar's playoff opportunities. Campbell may be just what the doctor ordered to give Newnan some confidence for their stretch run.
Last week, the Campbell offense had five turnovers against East Coweta in a 26-6 loss. Sophomore quarterback Luke Marble finished a respectable 13-for-25 for 148 yards and a touchdown but had two picks.
The Indians defense shut down the Spartans running game, only allowing 68 yards, and forced Marble into some third and long situations.
Marble's favorite receiver was Remier Smith, who had four catches for 68 yards. Freshman receiver Chirone Dixon also had four catches and a touchdown.
Whitewater Wildcats (7-1) at Northgate Vikings (1-7) on Friday at 7:30 p.m.
The Wildcats have reeled off seven straight wins after losing to East Coweta to open the season in the Coweta-Fayette Classic year.
Last week, the Wildcats defeated perennial region favorite Starr's Mill 16-13 to get the inside track on the Region 2-5A title.
Whitewater turned around their program quickly under head coach Chad Frazier. Just three years removed from a 1-9 season, the Wildcats are poised to win their first region crown since 2012 and just their second overall.
The Vikings defense will get a heavy dose of the Wildcats running game throughout the night. Senior quarterback Austin Williams leads Whitewater's offense.
Trinity Christian Lions (8-0) at Heritage Hawks (0-7) on Friday at 7:30 p.m.
Two county rivals separated by just 12 miles meet for the first time since 2017 when Trinity Christian had a 48-6 victory. This will also be the first time the two schools have met as members of the Georgia High School Athletic Association.
The Hawks will honor a fifth grade student, Amelia Castainer, before the game. She was diagnosed with Leukemia before her third grade year and just completed her last treatment.
The theme for the game is Superhero Night, so everyone is encouraged to wear a superhero cape and come out to support Amelia.
McEachern Indians (4-4) at East Coweta Indians (6-2) on Friday at 7:30 p.m.
After earning their first region win last week against Campbell, the Indians continue their region schedule when they welcome the McEachern Indians to Garland Shoemake Memorial Stadium.
McEachern has one of the top quarterback/receiver combinations in the region.
Senior signal caller Bryce Archie, who is committed to Coastal Carolina, and receiver Kaleb Webb, who is going to East Carolina, combined for 170 yards of offense and two touchdowns in their last game against Newnan.
McEachern is under the leadership of Head Coach Franklin Stephens, who has won two state championships at Tucker and has been to the playoffs every season of his 14-year career.
Central Christian Crusaders (3-4) at Flint River Academy Wildcats (2-5) on Friday at 7:30 p.m.
The Crusaders limp to Woodbury Friday night to play the Flint River Academy Wildcats. Injury and attrition continue to plague Head Coach Paul Frantz, but he always has the team ready.
Flint River is under the leadership of Head Coach Kirk Hoffman, who has over 30 years of experience, including GHSA schools Spalding County and Alcovy. His 2003 Spalding team lost to Peach County in the state semifinals.