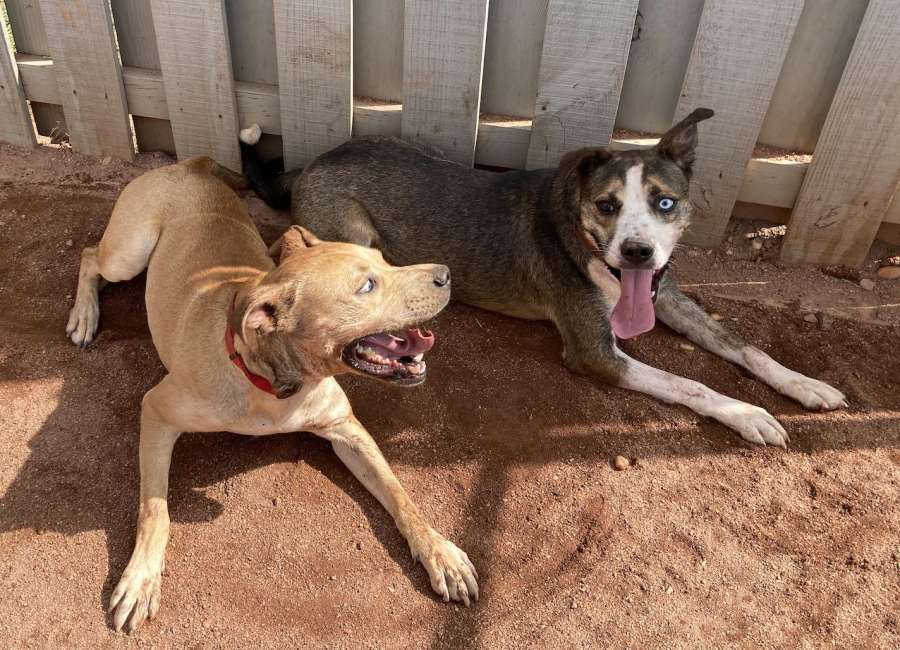 Moose and Milo are two young dogs with blue eyes, likely brothers, who were quite "shell shocked" when they arrived at the Coweta Animal Services Shelter on Aug. 14.
But with some attention and TLC, the two came around quickly and now are happy dogs, though Milo can still be a bit skittish when he first meets you.
The two don't get to spend too much time together at the shelter, but when they do, they are overjoyed to see each other and love to play together.
Moose and Milo would likely be happiest adopted together. Shelter staff estimate Moose is 4 and Milo is 2.
Moose has one brown eye and one blue eye, Milo has two blue eyes. Moose is heartworm positive.
Hearts 'N Homes Rescue can help adopters with heartworm treatment.