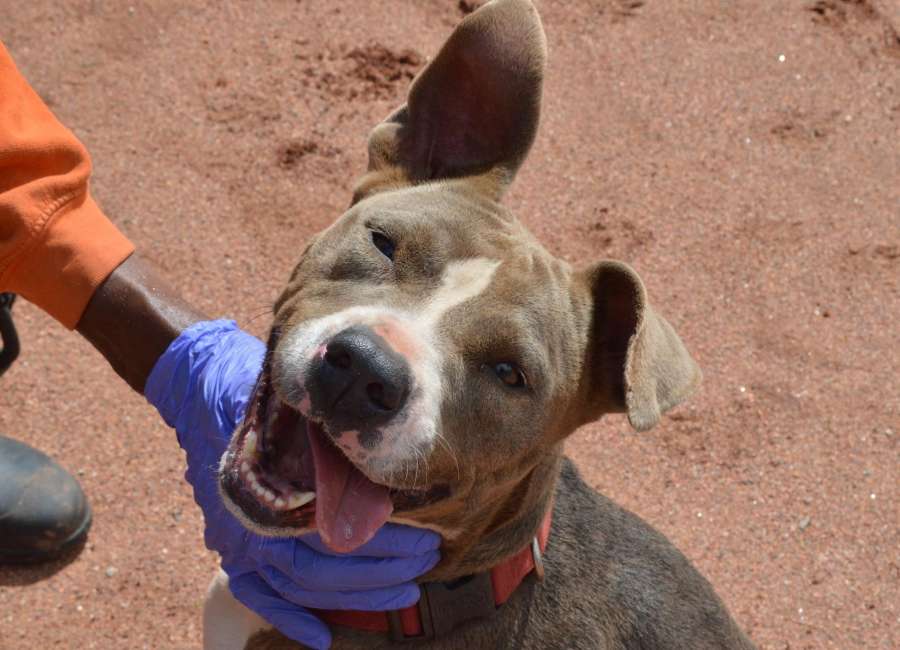 Nina is a mellow Staffordshire mix who has been at the Coweta County Animal Services shelter since Feb. 23. Nina is about 4 years old and was brought in as a stray from Highway 70.
Nina is a bit of a loaner when it comes to interacting with other dogs. She gets along with other dogs, said shelter workers, but would prefer to not be around them. She's independent and not a high-energy dog. She plays sometimes, but is not particularly playful.
Nina likes people and loves to be petted and enjoys being walked, said shelter workers. Nina is heartworm positive.