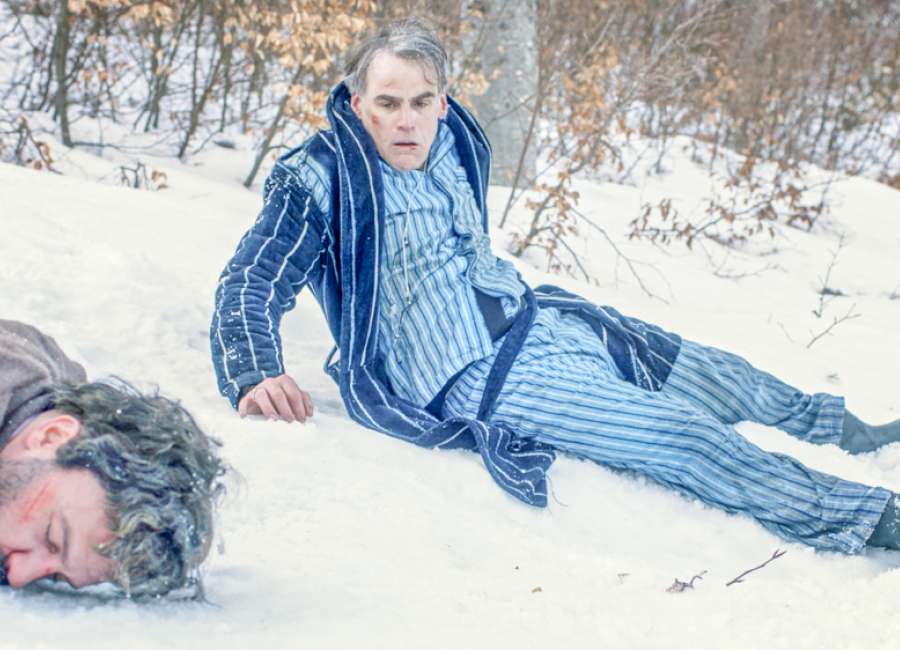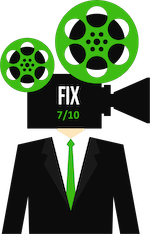 Review by Jonathan W. Hickman
Based on a true story, director/co-writer Johannes Naber crafts "Operation Curveball," a winning movie with shades of "Dr. Strangelove."

The film concerns the struggles of bioweapons expert Dr. Arndt Wolf (a terrific Sebastian Blomberg). We meet Wolf while he's searching for weapons in Iraq in the 1990s. He's obsessed with the idea that Saddam Hussein is manufacturing deadly anthrax. Of course, when Wolf can't find proof, his mission is terminated.
Leaving Iraq is hard for Wolf because he has little to return to in Germany. His wife has died, and his grown daughter has moved on. While lounging in bed before departure, he admits to his American girlfriend, a CIA operative, that he's been lying to her about being married.
She's nonplussed. But she believes that Wolf was deceiving her because he thought she'd get too attached to him. Sadly, he reveals that he hid the truth (being a widower) because he was worried that she would not be interested in him. Wolf thinks of himself as damaged goods.
This exchange tells us almost everything we need to know about Wolf's personality. His insecurities in personal relationships are the product of naivety. And even though he's an expert in bioweapons, he's a noob when it comes to reading people.
After a few years, the German government asks Wolf to evaluate a possible source that may have worked in an Iraqi weapons factory. In an early voice-over, Wolf coldly tells us that anthrax is so deadly that even a small amount of it could quickly proliferate and kill a city. This voice-over plays out during the film's opening sequence. It's eerie as particles dance in the air around the titles.
So, when he meets the desperate Iraqi man named Rafid (Dar Salim), he wants to believe his story, even if such belief is against his scientific judgment.
When the tragedy of 9/11 grips the world, Wolf and his possible Iraqi source, codenamed "Curveball," become important. This newfound importance matters to Wolf, even if the truth is an open question.
"Operation Curveball" unfolds with a naturalistic cinematic style that initially breathes credibility. But as the events become ever more outlandish, the movie tips toward comedy. However, the use of archived news footage of world leaders at the UN debating the march toward the Iraq War is profound. We see footage of Secretary Colin Powell presenting the now-debunked evidence that Saddam was making chemical and biological weapons on trucks. Hindsight is…
An entertaining, eclectic mix of fact and educated speculation, "Operation Curveball" is an unusual, scathing political comedy that owes a lot to the success of Stanley Kubrick's 1964 classic "Dr. Strangelove or: How I Learned to Story Worrying and Love the Bomb." The difference is that "Curveball" is based on facts that we should never forget.