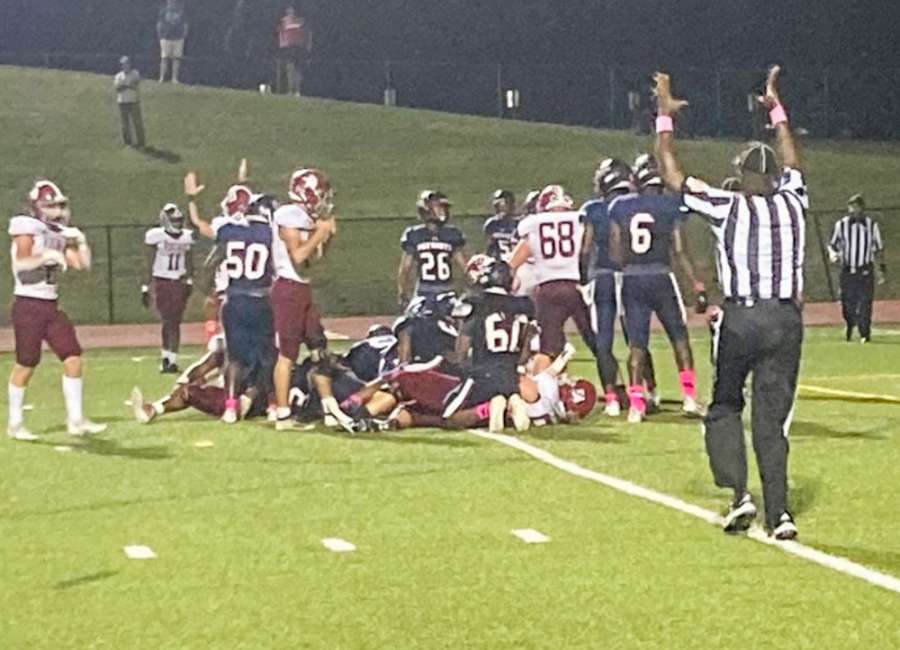 On Thursday night, the Northgate Vikings traveled to Columbus for a rare mid-week game against the Northside Columbus Patriots.
In a critical game in the Region 2-5A standings, the Vikings dropped a heartbreaker 14-13.

Northgate took the lead on the game's opening possession when quarterback Ishan Metts found playmaking wide receiver Tyon Williams for a 55-yard touchdown pass.
From there, the game became a defensive struggle. Both teams drove the ball, but turnovers foiled any scoring opportunities.
The Patriots found the end zone right before halftime on a 50-yard touchdown run but missed the extra point. This allowed Northgate to go into the half with a 7-6 lead.
Evan Garret and Clayton Cowart earned tough yardage using their ball-control offense and kept the clock running in the second half.
However, the Patriots recovered a fumble in their own territory, and they got an 80-yard touchdown run from Malachi Hosley to take their first lead of the night at 14-7 midway through the fourth quarter.
Metts led the Viking offense down the field with their season in the balance on a methodical drive. Cowart got the ball down close, and Metts finished the drive off with a one-yard plunge into the endzone.
Unfortunately, the Vikings missed the extra point.
The Patriots received the ensuing kickoff and ran the clock out to end the game.
The loss left Northgate with a 1-6 record on the season. They will welcome the Griffin Bears to Henry Seldon Stadium next Friday night, Oct. 22.