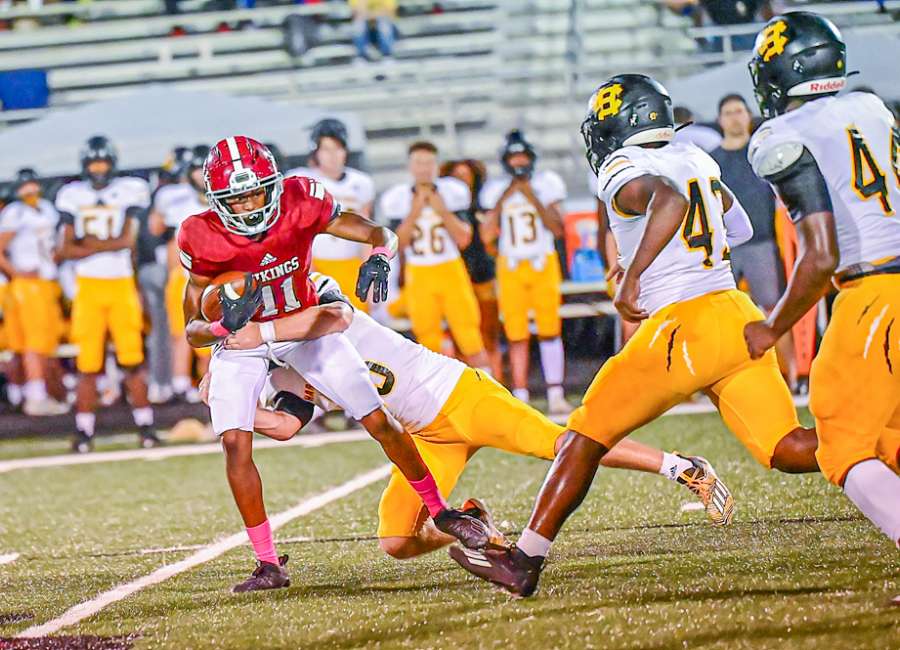 The Northgate Vikings hosted the Harris County Tigers on Friday night in a Region 2-5A contest.
It was the first home game for the Vikings in almost a month. The Vikings got a field goal from Nick Troemel but fell behind 22-3 at the half. They were able to score two touchdowns in the second half but fell 42-16.

Viking quarterback Ishan Metts played his best game of the season. He threw for 121 yards, and his confidence in the Northgate offense continues to grow.
His favorite receiver in the game was junior Amarion White, who had four catches for 59 yards. Matthew McDonald and Tyon Williams also had multiple receptions in the game.
Running back Clayton Cowart led the Viking offense with 72 yards rushing on 22 carries and two touchdowns.
The win puts the Vikings in an 0-2 record in their region. To stay afloat for a playoff berth, Northgate will need a big road win Thursday night against Northside Columbus (3-3).
Photos by Jim Nigrelli
Defensive back Landon Rucker holds on for a tackle.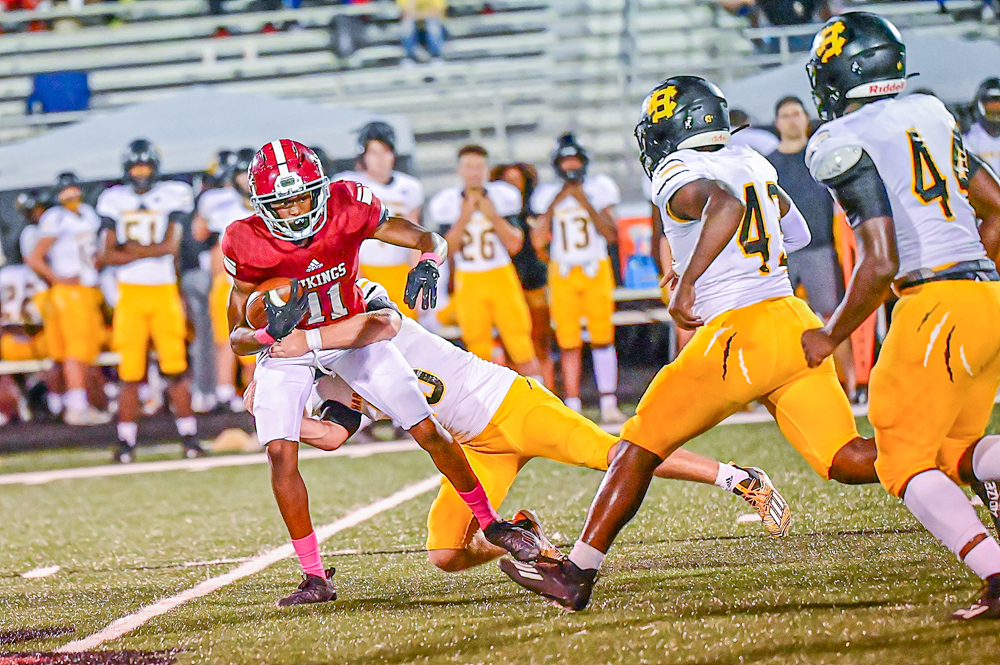 Amarion White tries to escape a tackle after a pass from Ishan Metts.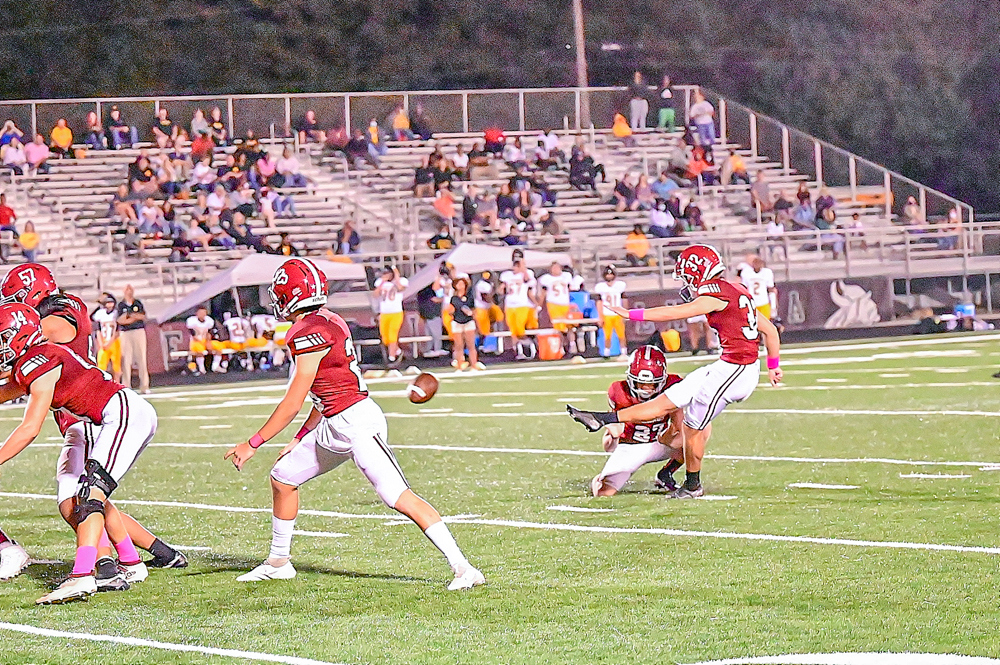 Nick Troemel was true on this first-half field goal.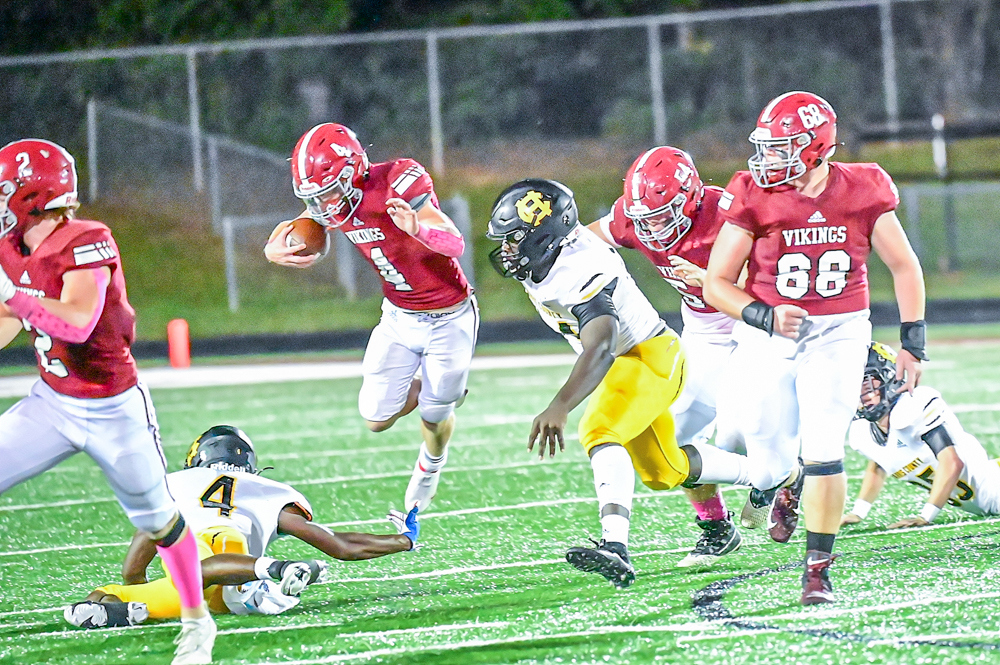 Evan Garrett sidesteps a Harris County defender to gain yardage.