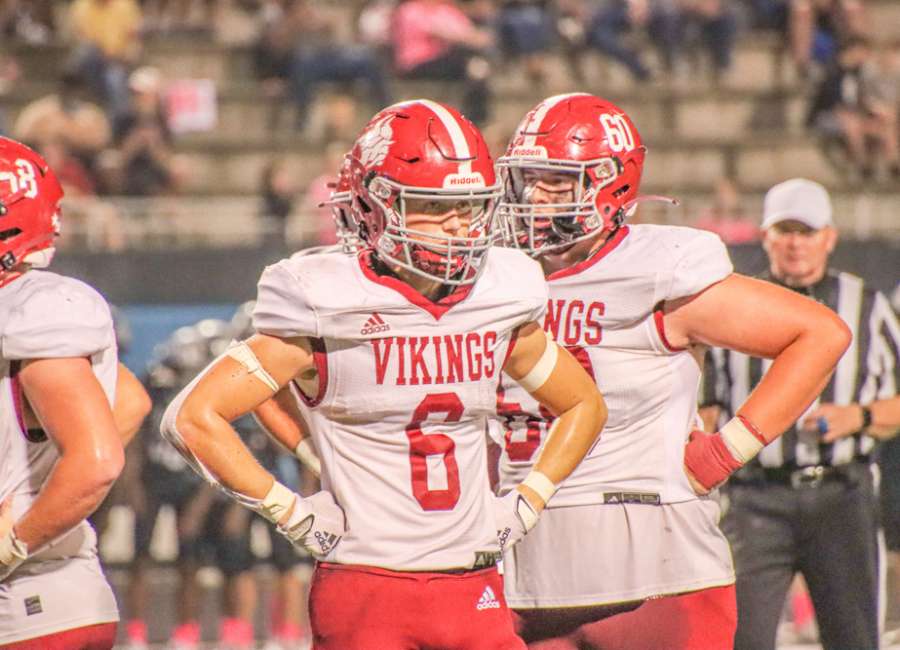 The Northgate Vikings had the unenviable task of opening their 2021 region schedule on the road against the five-time champion Starr's Mill Panthers.

This season, it was the second visit to Starr's Mill's Panther Stadium; the Vikings played Sandy Creek in the Coweta/Fayette Kickoff Classic in August.
The Panthers used a dominant running game and a ball-control offense to defeat Northgate 27-0.
Starr's Mill, Whitewater and Griffin appear to have the top three spots based on the out-of-region games. That leaves everyone else, including Northgate, fighting for the fourth seed and the state playoff berth.
The Harris County Tigers come to Henry Seldon Field Friday night for an opportunity for the Vikings to make a statement for that spot.
Photos by Sandy Wisenbaker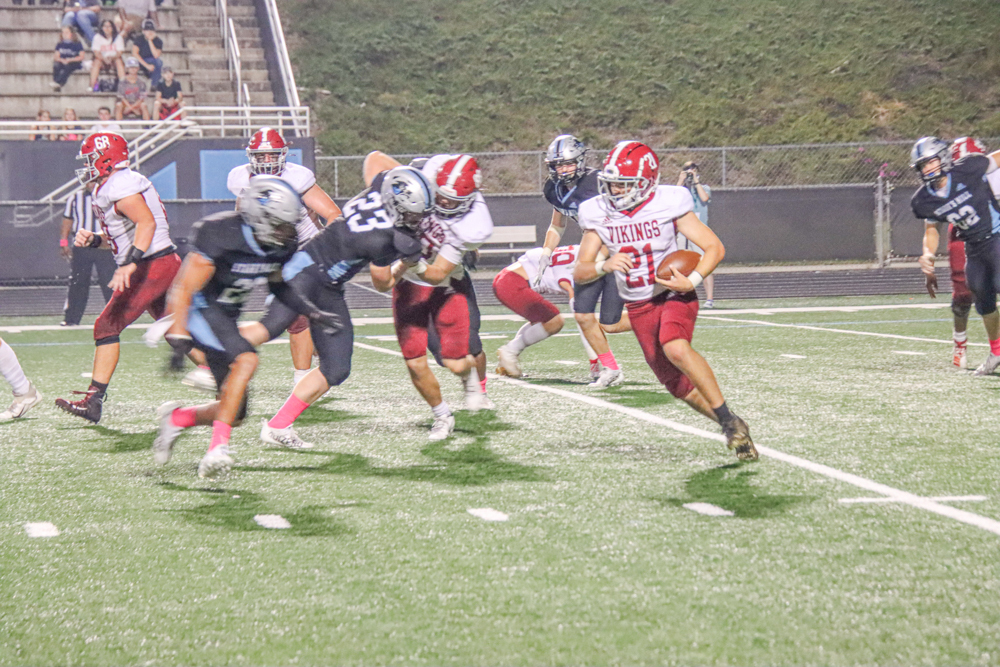 Running back Clayton Cowart reads his blocks and cuts to the outside.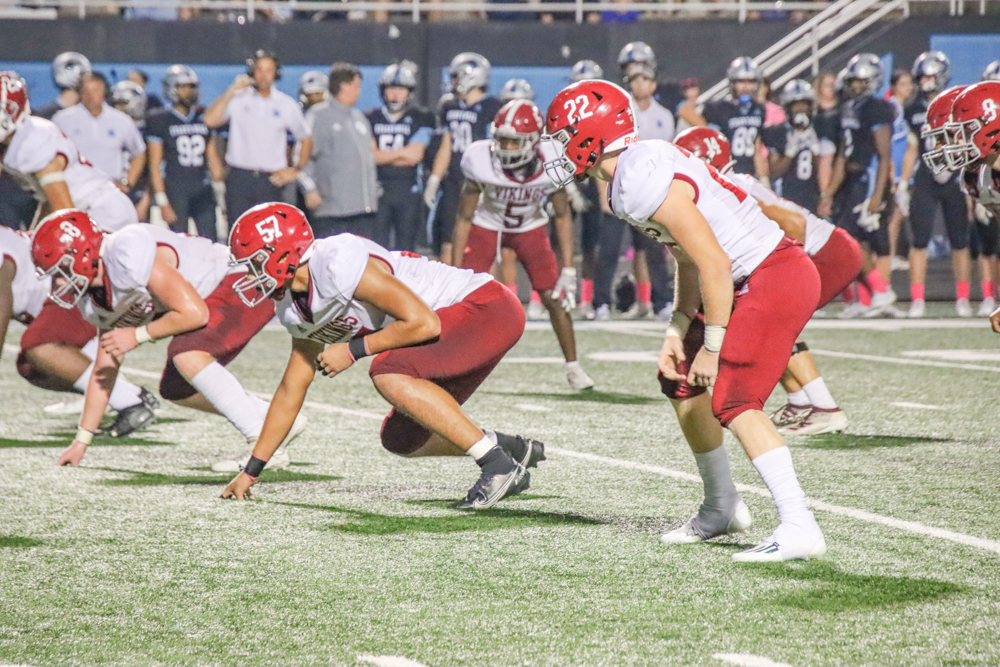 Andres Franquez (#57) and Brogan Sadler (#22) await the Starr's Mill snap.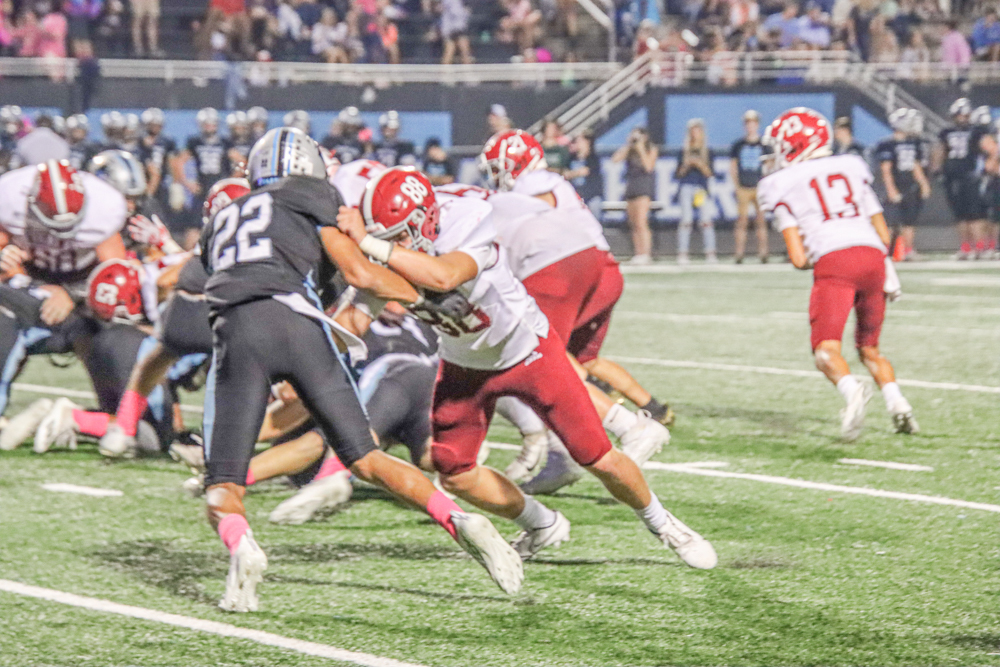 Viking tight end Matthew McDonald blocks down on Panther free safety Marc Stampley.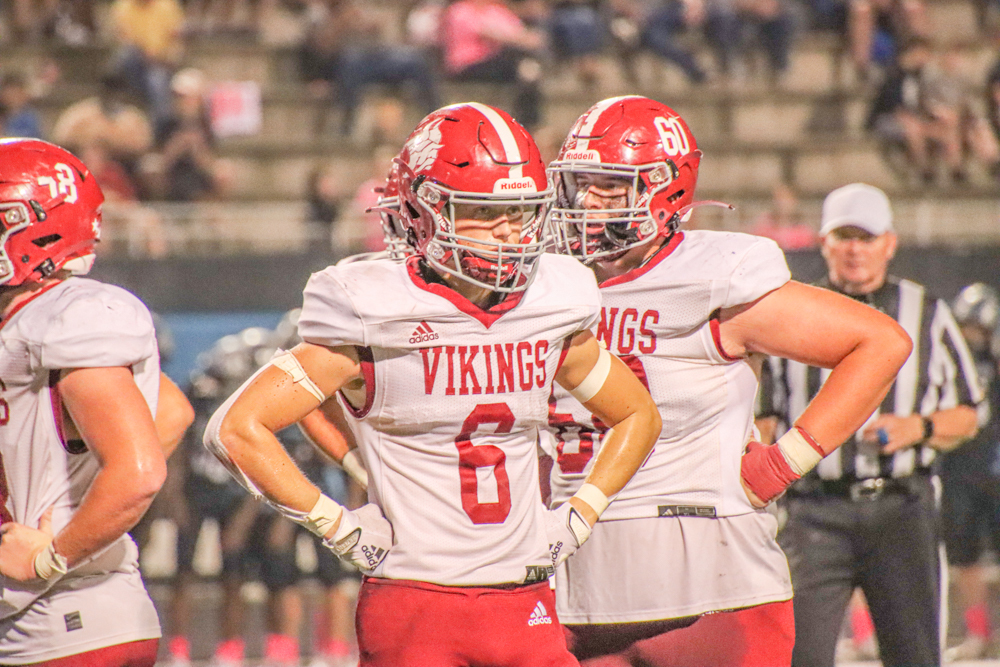 Landon Usher (#6) and Bradley Smith (#60) between plays against Starr's Mill.