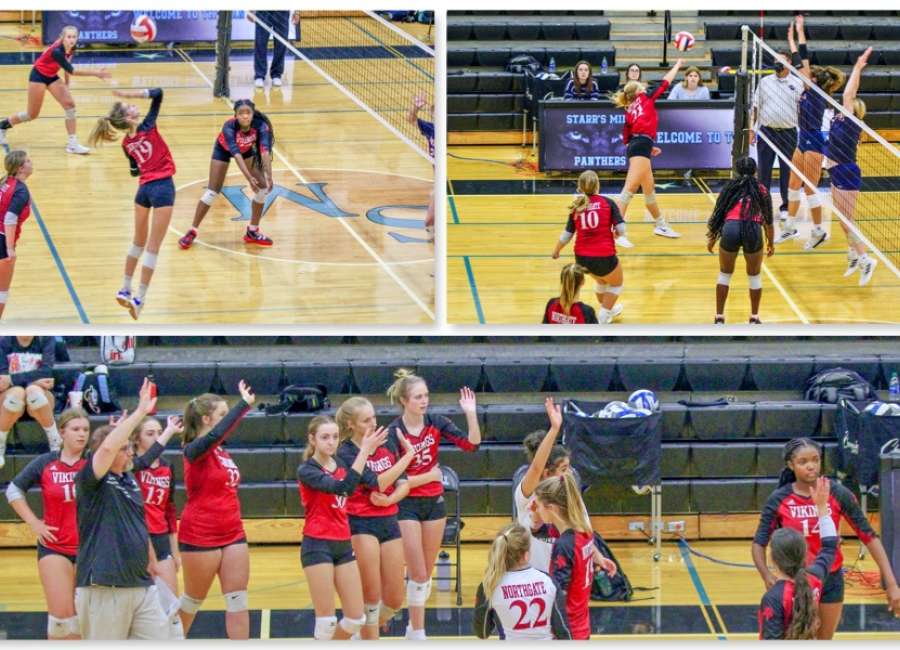 The Northgate Lady Vikings closed out their season Thursday night when they lost to Northside Columbus in straight sets.
The match was part of the Region 2-5A tournament that was held at Starr's Mill High School.

The Lady Vikings were scratching for a win to make the top four in the region and qualify for the state playoff tournament.
Northgate kept the first set close, falling 25-23, before exiting the tournament with a second set 25-14 defeat.
The Lady Vikings finished the season with a 10-22 record. The game closed out the high school careers for the three seniors, Sara Page, Kaleigh Morawietz and Grace Eskew.
Photos by Phyllis Tsarnas - Valadao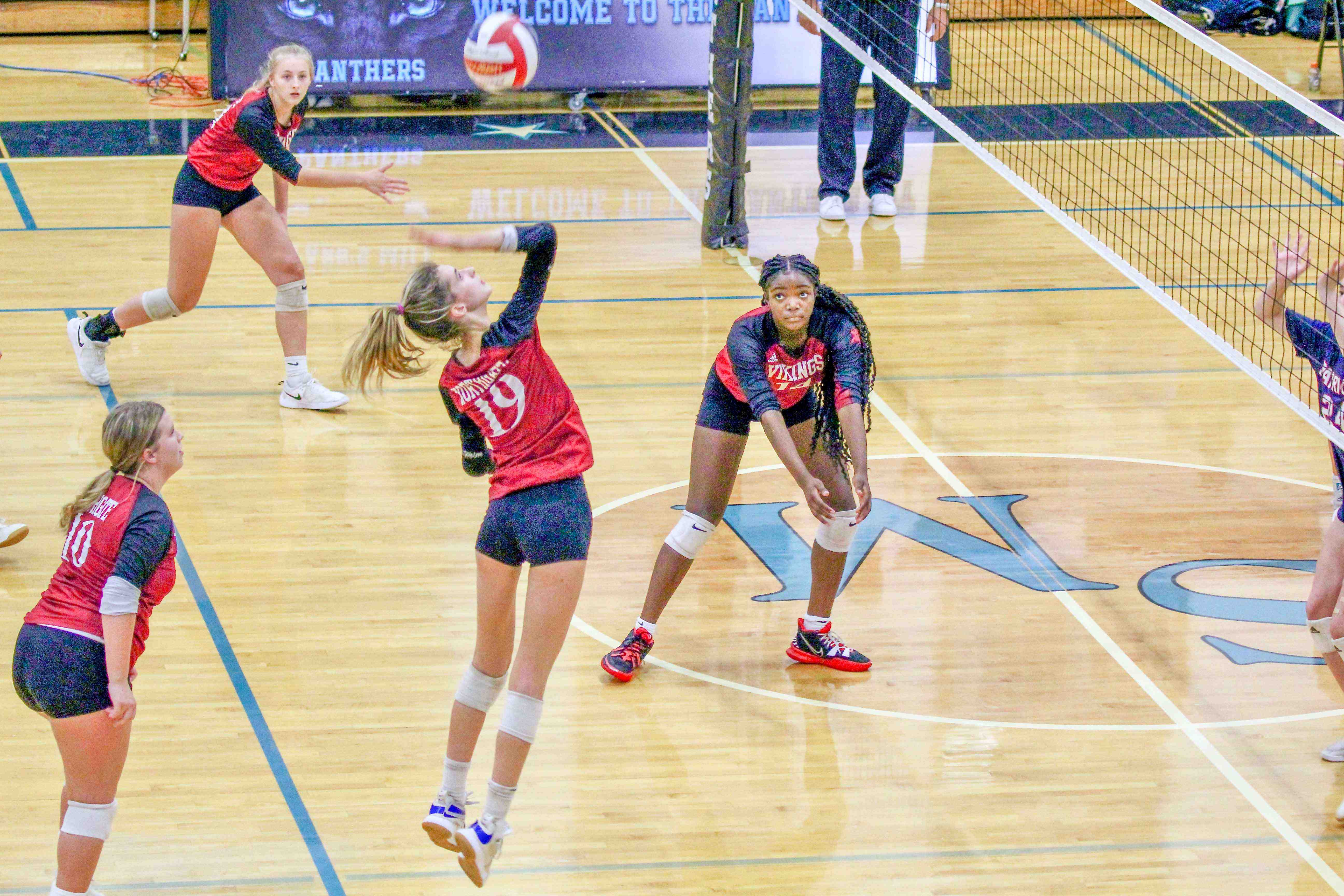 Senior Kaleigh Morawietz lines up a shot in the first set against Northside-Columbus.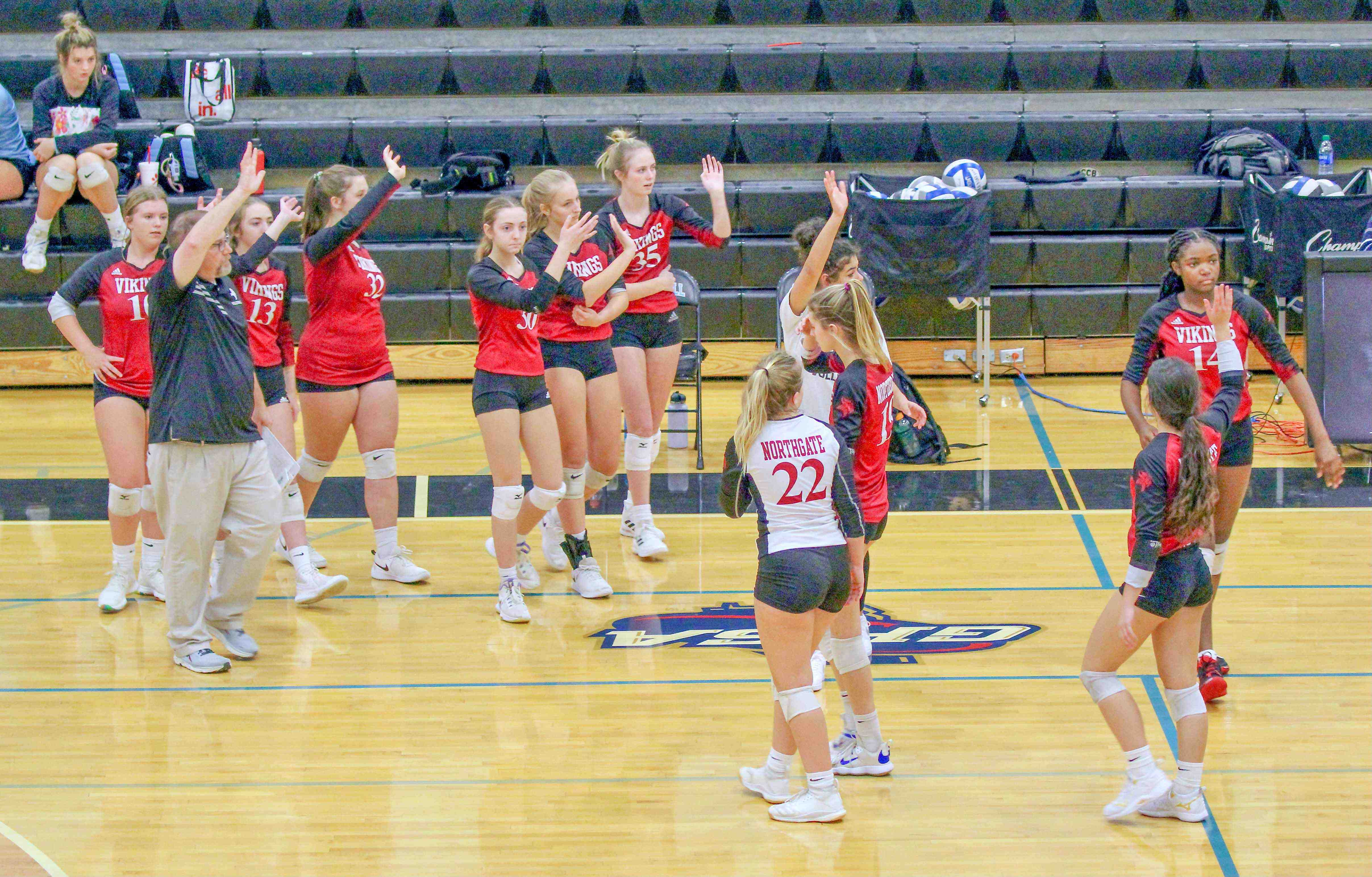 The Lady Vikings concluded their season at Starr's Mill in the Region 2-5A tournament.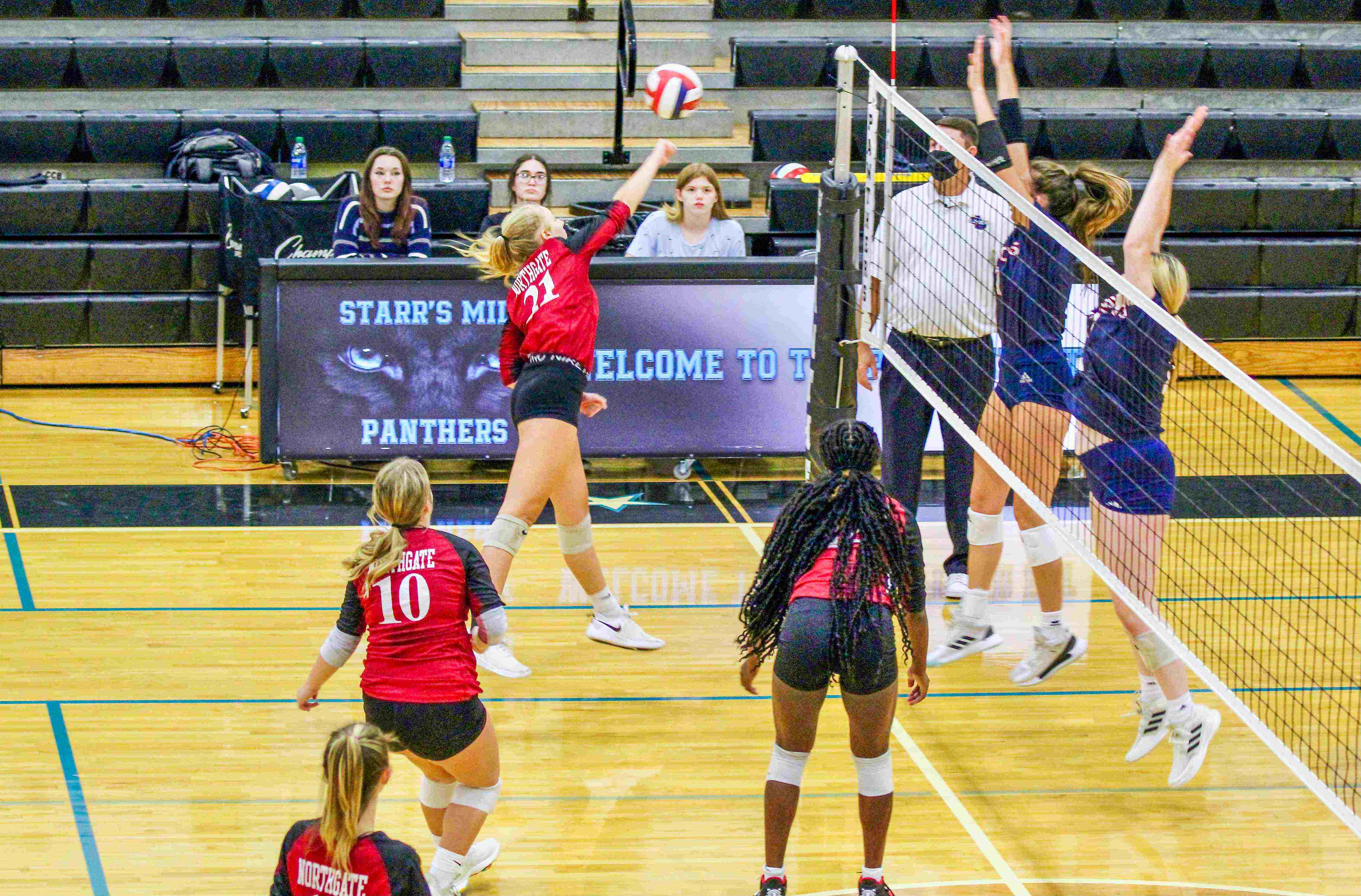 Melaynah Porter lines up a winner down the left line of the court.