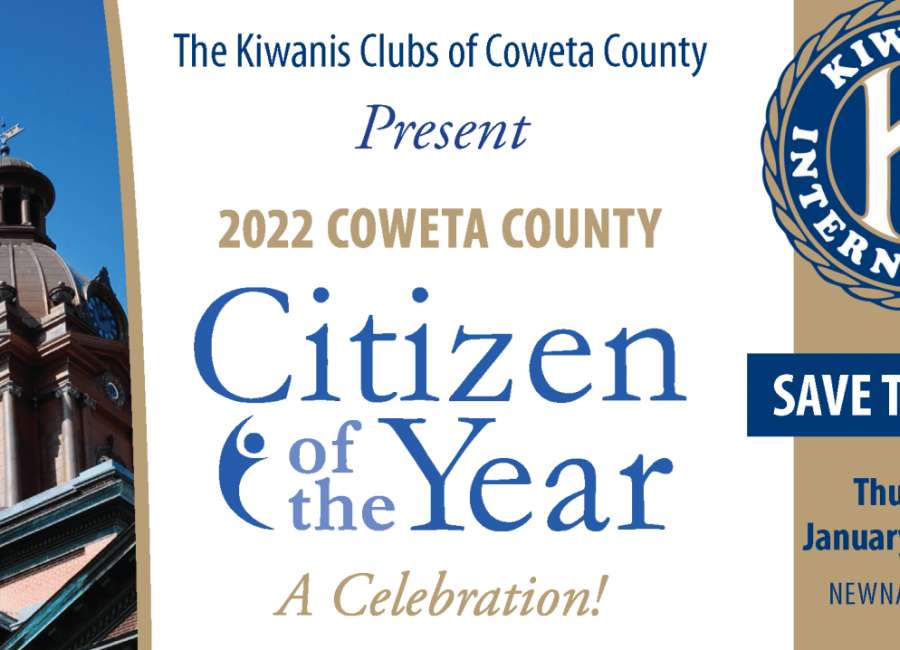 In the wake of the challenges Coweta has faced over the last year, it's clear there is no shortage of residents doing good work in their community.

To help honor and recognize those individuals, nominations for the 30th annual Coweta County Citizen of the Year will open this Friday, Oct. 15, 2021.
The Citizen of the Year award recognizes an individual with outstanding leadership and citizenship within the community.
Individuals may not nominate themselves, and family members may not nominate another family member. Individuals must be nominated based on their volunteer and community impact, not on the result of their paid work.
Applications can be picked up at the Newnan-Coweta Chamber of Commerce or downloaded from its website, www.newnancowetachamber.org/citizen-of-the-year .
Completed applications must be returned to the Newnan-Coweta Chamber of Commerce, 23 Bullsboro Drive, Newnan.
Completed applications are due back to the Chamber by Nov. 17.
Criteria for the selection of Citizen of the Year include:
The nominee should live in Coweta County.
His/her civic and volunteer activities must be centered in Coweta County and the surrounding area.
Consideration will be given to those who demonstrate leadership and performance in multiple areas of community service over a period of years.
The nominee may be an individual from any walk of life, and there are no requirements or restrictions relating to gender, age, race, religion or ethnic background.
Those who nominate someone will have to fill out a cover page, questionnaire, two letters of recommendation and include the nominee's resume.
The selection will be made by a committee of all the past Citizen of the Year winners.
The 2022 Citizen of the Year event will be held at the Newnan Centre on Thursday, Jan. 27, 2022.
The annual gala is hosted by the Newnan, Grantville, Coweta County and White Oak Golden K Kiwanis Clubs.
Preferred seating for the event is $400 for a table of 10. Individual tickets are $35 each.
Checks can be made out to the Newnan Kiwanis Club and mailed to Nancy Walden, c/o 2020 COTY, 178 Brittany Lane, Senoia, GA 30276
For questions, contact Nancy Walden at 770-596-6428 or email: nkwalden@gmail.com .