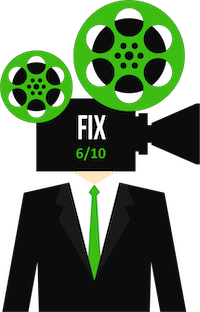 Review by Jonathan W. Hickman
"If this isn't the time to use the expression 'Go big or go home' in a Bond movie, I don't know when is the right time to use it," actor Daniel Craig said about his latest and last outing as the iconic British super spy.

"No Time to Die" is Craig's fifth and final appearance as James Bond. And he's right. This film, his 007 swan song, is a big movie with big action set pieces. Unfortunately, the dramatic moments aren't so profound.
The script, attributed to four writers, builds upon the characters from the novels of Ian Fleming. Of course, the characters have almost always been a jumping-off point for the movies. And "No Time to Die" is more the product of the blockbuster film series and the four Craig/Bond movies than a faithful adaptation of Fleming's work.
Fleming created the agent with a license to kill back in 1953. After he died in 1964, eight other authors penned Bond novels, which, like the movies, continue the progression of the assassin into the modern age. And as Bond moved through the decades over 25 films, we've seen the strain on producers to keep the character relevant. The worst of the series has featured laughable technological gadgetry.
Those gadgets often loaded on the cheese. In Pierce Brosnan's final turn as Bond, he had an invisible car. Timothy Dalton had to deal with milk bottle hand grenades. There was a silly robotic dog for Roger Moore in "A View to a Kill." And Sean Connery rode a Jetpack in "Thunderball," which was very cool and ahead of its time.
Recurring through many of Bond's adventures were wristwatch devices. The best of which has to be the garrote watch in "From Russia with Love." That one seemed realistically useful and was genuinely frightening. But things with watches got ever more foolish from there.
Roger Moore had a Rolex Submariner in "Live and Let Die" fitted with an electromagnet that could deflect a bullet, and the watch bezel was a spinning saw. Brosnan's Omega Seamaster did one better (or more ridiculous) by featuring a laser along with, hopefully, the ability to tell time. I assume that all these watches through the years could, in addition to saving his skin, let Bond know the day of the month. Now, that's innovation.
Thankfully, the junky gadgetry that larded up the series was pushed back when Daniel Craig burst onto the scene with the terrific "Casino Royale" in 2006. Sure, he had a now dated Sony Ericsson phone that could take high-speed photos, and his car featured a hidden defibrillator that Vesper Lynd (Eva Green) successfully employed at a critical moment. But the fantasy tech took a backseat to bone-crushing (and other body parts) action along with sophisticated card play that marked most of the film's closing third.
Craig's Bond was different. He seemed like a real person. As things moved forward in the fantastic "Skyfall," Craig became Bond at his most personal.
And the pre-title sequence for "No Time to Die" gives us a bit of very personal revenge. In a tension-filled scene that takes place in an isolated home surrounded by snow and a frozen lake, a boozing mother and her resourceful daughter are attacked by a masked man armed with a machine gun.
This opening sequence is a stunner that none of the bloated, increasingly hyper moments that follow can recapture. Why? Because there's a sense of risk at the center--a child with which the audience instantly bonds.
A child will play a part in what will come after the film opens, but it doesn't have the same punch, possibly because this movie's villain doesn't have much impact. The best Bond films have the most memorable bad guys.
In "No Time to Die," the heavy, almost comically named Lyutsifer Safin is played by Oscar-winner Rami Malek. We learn about his backstory in reports; it's a throwaway exposition meant to set up his grotesque lair that we'll inevitably visit in the film's conclusion. What's disappointing is that Safin is depicted as an expert in using plants to kill, and the method of murder he ultimately employs is a machinegun and nanotechnology. Plants must not be sexy enough.
And, sadly, techno-gadgetry becomes a simplistic plot device through which Bond can take on hordes of gun-toting henchmen. With a new 00 agent, the first black female 007 played by a breath-of-fresh-air Lashana Lynch, at his back, Bond uses a wristwatch to disable all manner of security apparatus instantly. This magic transpires during what should be tension-filled sequences akin to the film's stunning opening.
I had to chuckle as Bond easily infiltrates a concrete reinforced island fortress with his trusty Omega watch and a machinegun mowing down the bad guys who can't seem to shoot straight. Stormtroopers from the "Star Wars" franchise are more effective. It's instances like these that undermine everything that Craig has built up over his four previous excursions as the super spy.
Still, there are thrilling moments that will keep viewers engaged on a gut level. One sequence, set in Havana, is undeniable fun as Bond teams up with a mysterious and gleefully nervous agent played by Craig's "Knives Out" co-star Ana de Armas. The winsome actress kicks butt in a willowy gown and high-heels.
We do get an effective sentimental parting with Bond's pal, CIA operative Felix Leiter (Jeffrey Wright). "No Time to Die" takes its time tying up many of the emotional connections in the Bond/Craig universe. If only this movie would have gone smaller and more personal in the conclusion.
Going big (and clocking in at well over two and a half hours), I submit, does Bond and Craig a disservice. Of course, he's on a mission to save the world, but all we really want to see is Bond saving himself. The drama matters because it makes everything around it seem authentic, if only for that brief time when we, as passive participants, sit idly in the dark and give into the relative ridiculousness.
"No Time to Die" ends the Daniel Craig era with explosions and nanobots instead of wit and genuine emotional pathos.