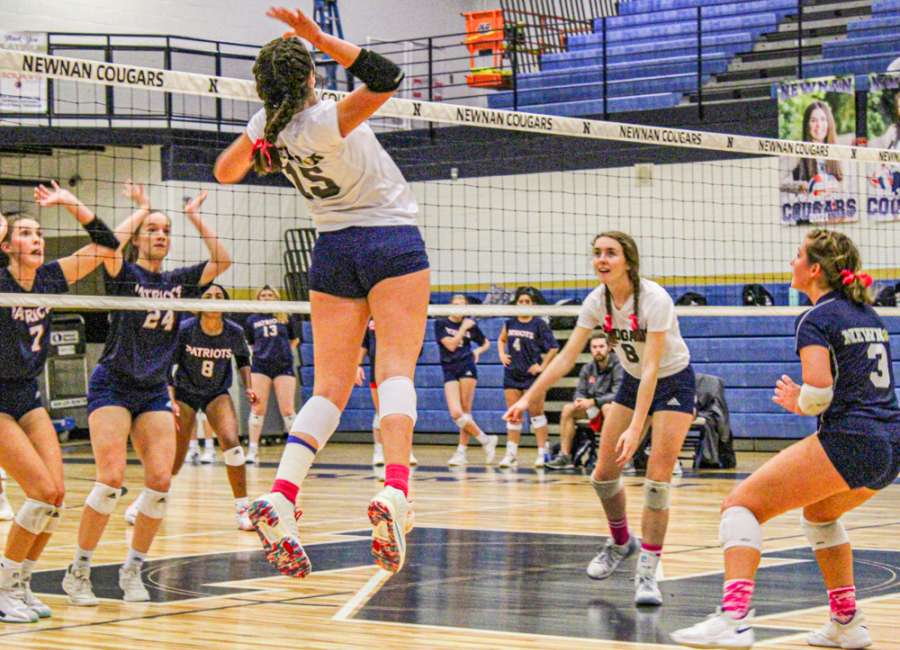 The Newnan Lady Cougars Volleyball team closed out their regular season Tuesday night with a victory over Northside Columbus 2-1.

After a loss to McIntosh on August 24, the Lady Cougars record stood at 7-7. Since then, they went 14-6 to finish the season at 21-13. That included a regular-season Region 2-7A championship and a Coweta Cup Championship.
In their match against Northside Columbus, Mattie Lovett led the way with 11 kills while Madelyn West added eight and Kaitlyn Pope had seven.
Senior Ruthie Burnette led the team with 28 digs. Katie Jarrard and Hailey Holder each had double-digit assists.
Up next for the Lady Cougars is the Region 2-7A tournament. They will host the McEachern Lady Indians on Tuesday night and then face the East Coweta/Campbell winner on Wednesday night.