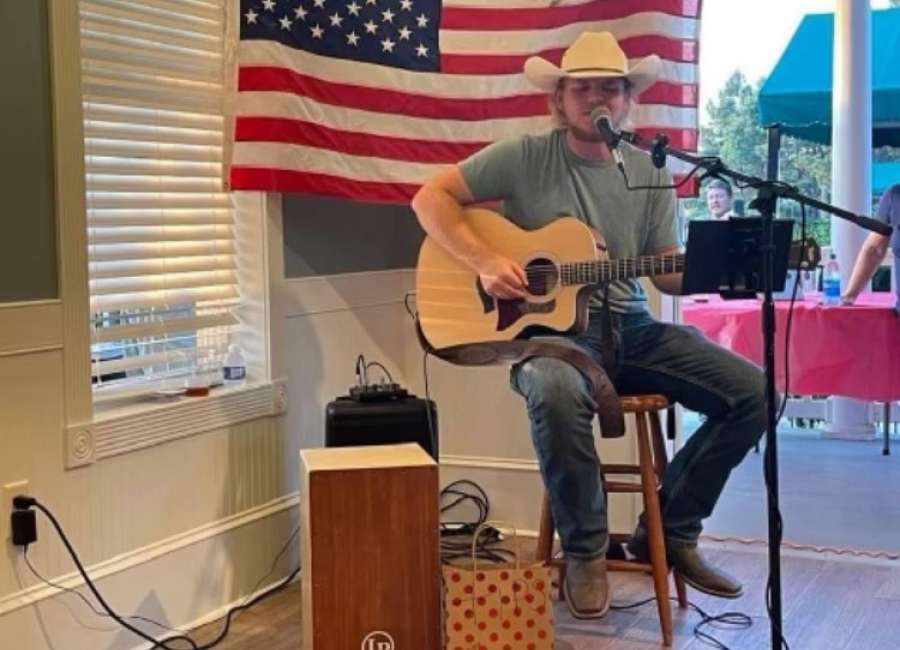 After the release of his new single "Stuck," Newnan musician Steven Moore received some words of encouragement from Alan Jackson.
Moore recorded three original songs in Nashville in August, and celebrated the release of his first song on Oct. 1 at the Avery Park Clubhouse. There, he played the song live and the recorded version through a speaker for all to hear.
As he mingled in the crowd, Moore said he found his mother talking to Jane Johnson, Alan Jackson's sister-in-law.
"I went over there and she told me to check my phone, and it was from his sister-in-law and it was a picture of Alan Jackson. He had written on the picture 'Congratulations Steven, keep chasing that neon rainbow,' which is one of my favorite songs by Alan Jackson," Moore said.
Following the picture, Moore said he received a video of Jackson saying the same thing.
"Just hearing my name out of the mouth of one of the people that I grew up listening to — my number one country idol — I went weak. It was unbelievable," he said.
Johnson said she knew Moore and his family through church, and wanted to do something special for him to celebrate the release of his first song.
Her sister is Jackson's wife, and Johnson asked if her brother-in-law had any words of encouragement for Moore.
"I told Steven prior to the release that Alan was turned down by every record label in Nashville before he finally got a record deal," she said. "So he had to not be discouraged."
"Stuck," Moore said, is reminiscent of 80s and 90s country music.
"There's so many aspects of that style of country music that I picked up on while listening to it over the years — little steel guitar bits or fiddle pieces that they throw in a song — and hearing it all come together on a song I wrote and sang on, I couldn't be happier," he said.