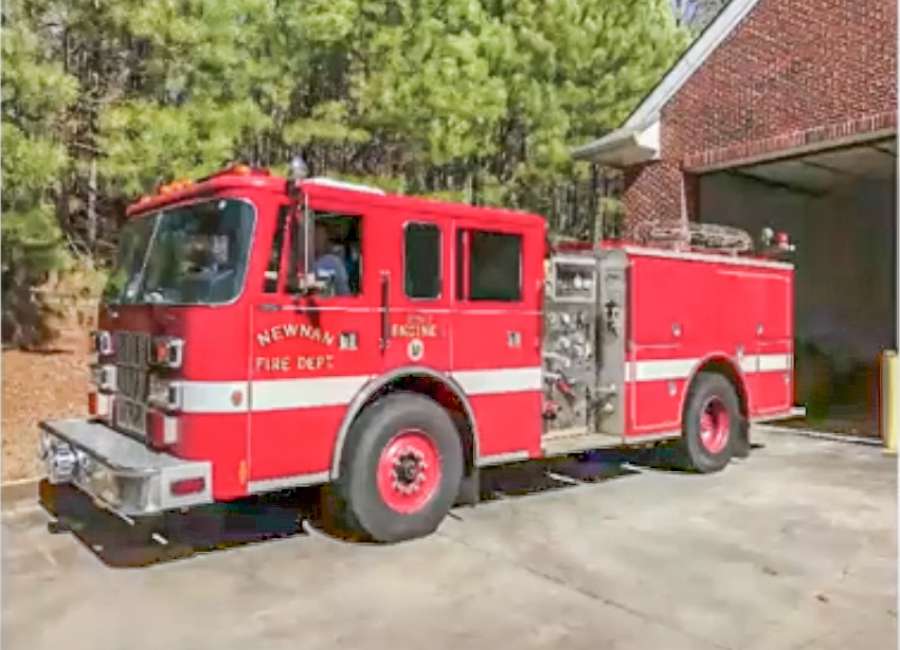 The city of Newnan has donated an old fire engine for the purpose of helping train firefighters in the state.

A 1996 Pierce Saber fire engine was donated to the Georgia State Fire Academy at Tuesday's City Council meeting.
The academy, located at the Georgia Public Safety Training Center in Forsyth, oversees training, both basic and advanced, for career and volunteer firefighters within the state, according to the facility's website.
The council unanimously approved the donation at their meeting. According to city documents, the city purchased the fire engine for $195,166, and has rarely been used by the Newnan Fire Department for the last 10 years "due to modernization of our current fleet to today's standards," and the engine was "of little use to our department."
According to city documents, the Georgia State Fire Academy is in need of working fire engines to train new recruits how to drive and pump fire apparatus.
"With all the help we've received in the last three years, this is a great opportunity to give back," said Newnan Fire Chief Stephen Brown. "This truck has little use, it wouldn't bring much at an auction, and in a show of goodwill, this would be a really good thing to do for our surrounding counties and cities that have helped us."
Following the vote on Tuesday, Ike McConnell, division director of the Georgia State Fire Academy, thanked the city for donating the fire engine.
"When I took this job four years ago, there was not a driver-operator program at our fire academy," McConnell said. "We trained everything from boot recruit to fire chief, but we didn't train the folks that drive to and from the call. That being one of the leading causes of death of firefighters in the United States, I thought it was appropriate to start that training program. We can only do a certain amount of training with the resources we have, and this pumper will go to good use training firefighters throughout the state."