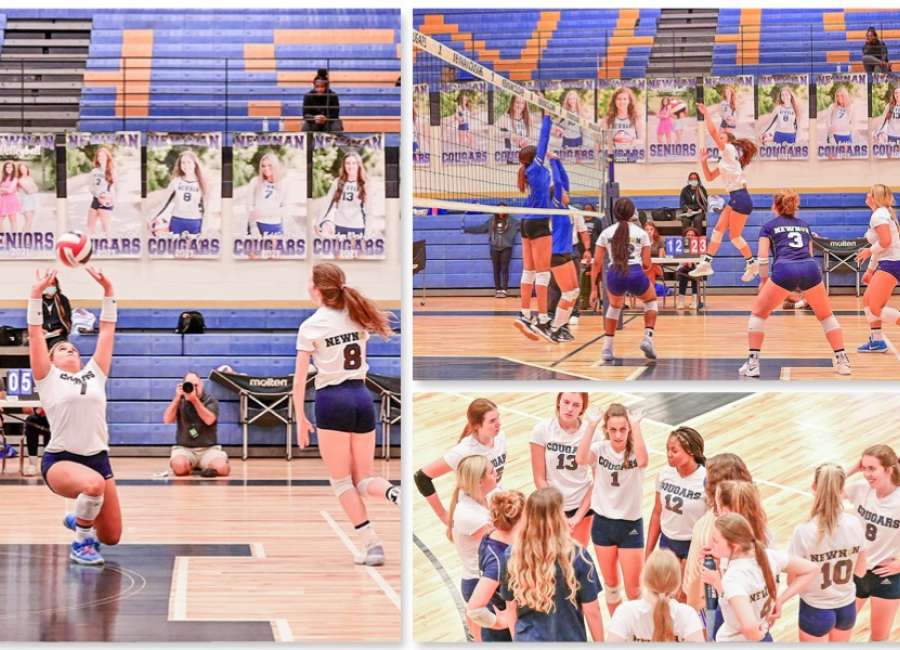 The Lady Cougars volleyball opened the Region 2-7A tournament with a convincing win over the McEachern Lady Indians on Monday night.
They swept the match in three sets (25-9, 25-13 and 25-7).
The front line of Mattie Lovett and Madelyn West was dominant. They combined for 23 kills. Lovett added five aces from the service line.
The win improves the Lady Cougars record to 22-13 on the season and sets up a chance to claim another region championship on Wednesday night at the Max Bass Gymnasium.
They will play the winner of the East Coweta (17-18) vs. Campbell (12-7) match on Wednesday night.
Photos by Jim Nigrelli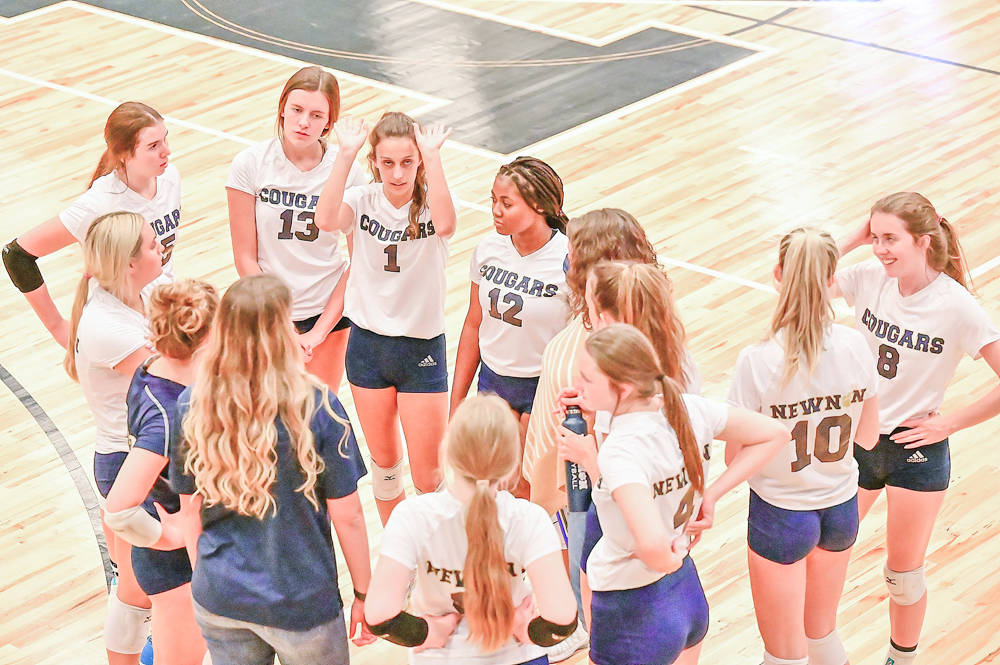 The Lady Cougars will host the region championship Wednesday night at the Max Bass Gymnasium.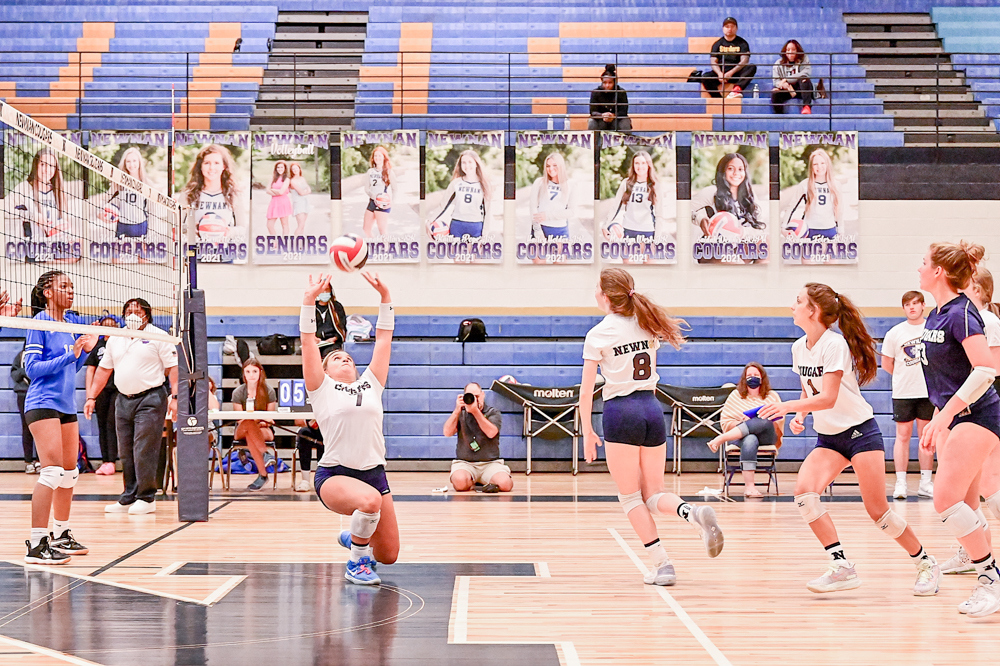 Hailey Holder with one of her 13 assists for the Lady Cougars.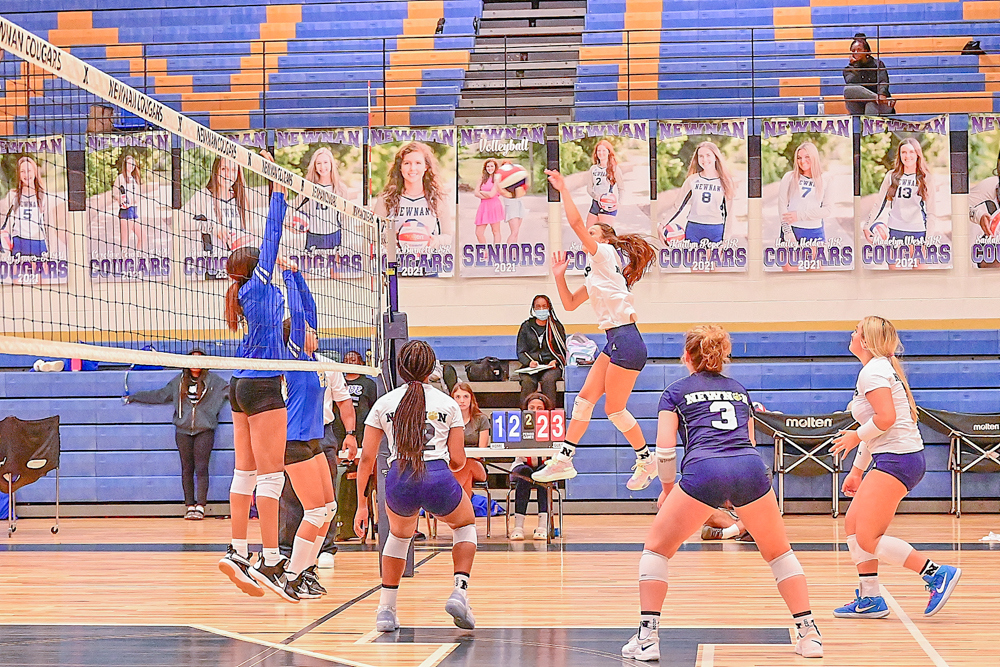 Emma Flanagan elevates to hit a winner in the second set as Saidah Dennis (#12), Ruthie Burnette (#3) and Hailey Holder (#7) look on.