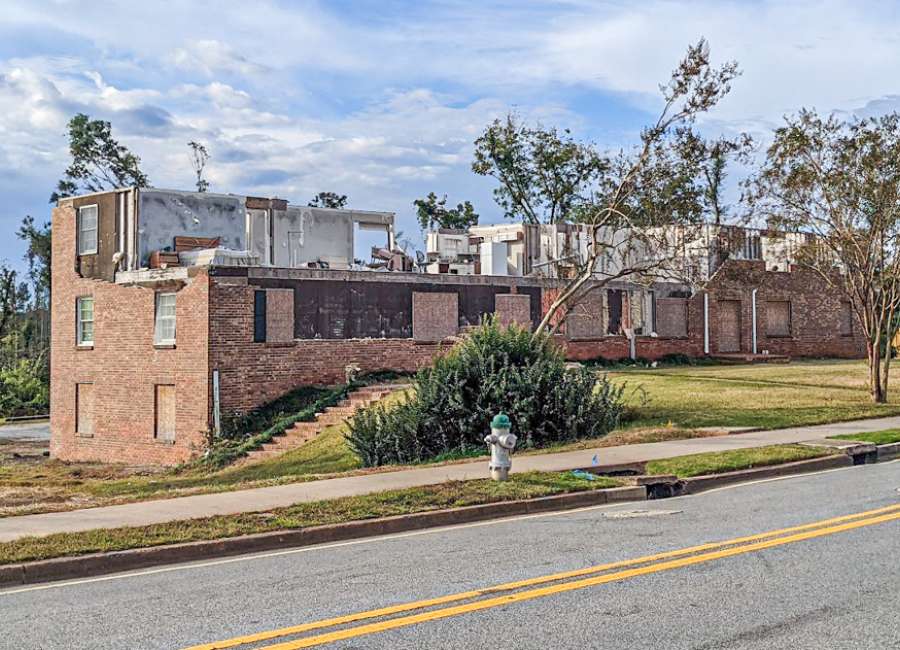 The Newnan City Council will discuss on Tuesday an effort to start code enforcement procedures against structures damaged by the March 26 tornado.

According to city documents, the purpose of the discussion is to establish enforcement protocols for storm-damaged structures due to inquiries on enforcement.
A number of structures remain in levels of disrepair following the EF-4 tornado, which damaged or demolished a number of homes in its wake.
Within two weeks of the storm, the city's building department assessed properties in the storm's path. A total of 130 homes were issued red tags, which meant they were severely damaged and uninhabitable. A total of 108 homes were issued yellow tags, which meant they were damaged, but still inhabitable.
On July 16, the Building Department sent out a total of 130 letters to owners of red-tag and yellow-tag properties that had no permits issued for repairs.
According to a letter from the city's Chief Building Officer Bill Stephenson, 46 respondents indicated that there were repairs in various stages, but were facing issues with insurance or their contractor.
On Wednesday, 216 days after the EF-4 tornado, the city indicated that 20 red-tagged structures remain "substantially damaged, open and vacant" and there had been no correspondence between property owners and the city's Building Department. A total of 85 yellow-tagged structures also remained, with no repair permit or contact with the Building Department.
According to city documents, the city may attempt to contact owners and begin issuing notices of damaged structures with property owners, with an allowance of time to make repairs, followed by a summons to appear in Municipal Court if no progress is made after the notice.
The other option would be to attempt to contact owners and proceed with a substandard housing program, as provided in city ordinances, if repairs are not started after receiving a notice.
The city council will discuss the matter at their meeting Tuesday at 6:30 p.m. at the Richard A. Bolin Council Chambers at Newnan City Hall, located at 25 Lagrange St.