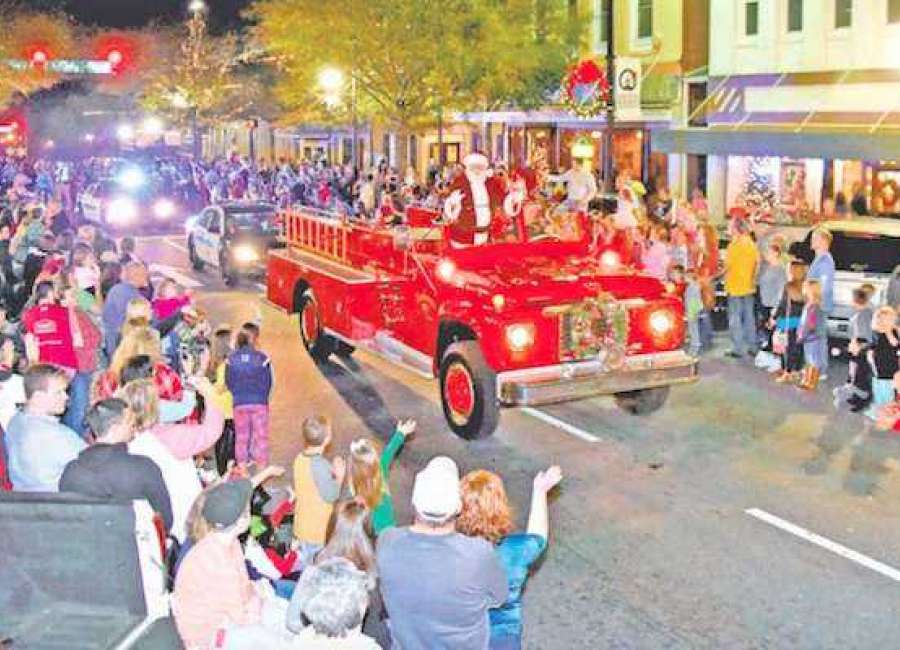 (Updated 10-28-20, 8:50 a.m. to correct day of parade.)
Applications are now open for the city of Newnan's 2021 Christmas Parade, which will be held downtown on Saturday, Dec. 11.

Civic clubs, nonprofits, churches, schools, businesses and organizations are encouraged to participate in this year's parade, which will have a Parade of Lights theme and a 6 p.m. start time.
Fee is $45 to participate, and application deadline is Nov. 11. A late fee of $30 will be applied after the deadline, and no applications will be accepted after Dec. 2. Application fees are non-refundable.
Participants can apply and pay using one of the following methods:
1. Complete the Parade Application and online payment at the following link: https://newnanga.seamlessgov.com/CO17081000033320963
2. Download the PDF application on the city's website at http://www.cityofnewnan.org/ . The following forms must be submitted with your application fee/payment:
• Parade Application
• Participation Rules and Safety Guidelines and Float Judging Rules Acknowledgement
• Release of All Claims. (Must be notarized. Notary available at Newnan City Hall.)
• Entry Description Form
• Non-refundable entry fee of $45. the entry fee may be paid by check, credit card or
cash. Credit card payments may be paid online or in person. Please make checks
payable to The City of Newnan.
Payment can be made in person at the Leisure Services Department, located at the Wadsworth Auditorium, 25 Jefferson Street in Newnan. Checks should be mailed to the following address:
City of Newnan
Attn: Christmas Parade,
6 First Avenue
Newnan, GA 30263
For more information, contact Page Beckwith at pbeckwith@cityofnewnan.org or 678-673-5505, or contact Katie Mosley at kmosley@cityofnewnan.org or 678-673-5506.