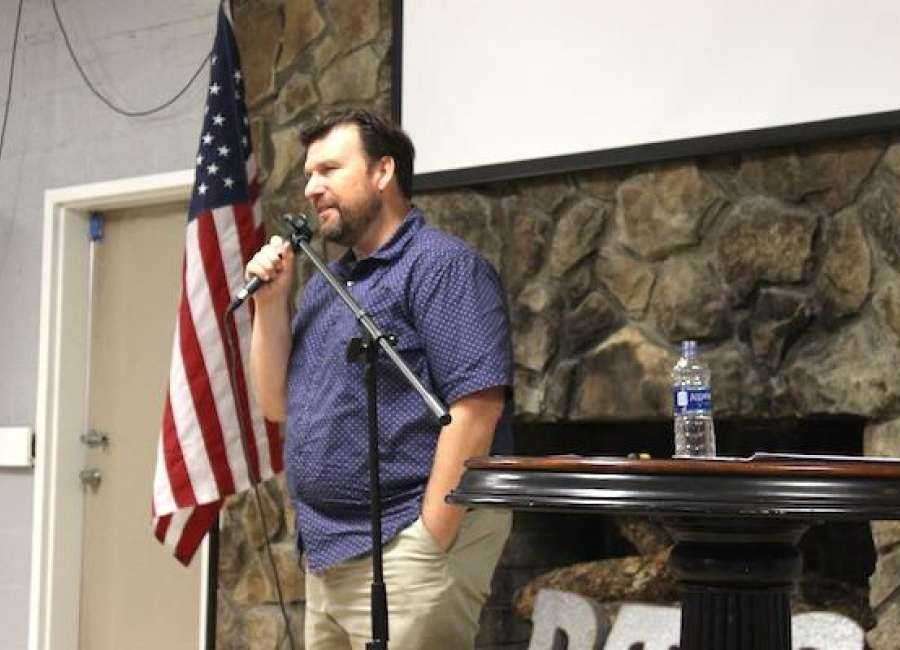 Jimmy Ellison, founding pastor of Newnan City Church, spoke with members of the White Oak Golden K Kiwanis Club on Oct. 7 via Zoom about the Newnan Emergency Shelter Team.

The NEST provides shelter to the homeless on nights when the temperature drops below freezing.
Ellison said discussions about the NEST began in 2018 before the project launched in 2019.
The shelter was inspired by Ellison's work with the homeless in Atlanta.
Ellison said he was involved in multiple homeless ministries in downtown Atlanta. Often, homeless individuals were allowed to sleep at his church.
"We started doing ministry with the homeless, and I quickly learned that there's not much that really separates us from those who are homeless," he said. "The person who is 'lazy' and won't work who is homeless is a small minority of those who are homeless. Most are homeless because of addiction and mental illness."
When the temperature goes below 32 F, Ellison said NCC will make posts on social media, alert Coweta 911 and Newnan Piedmont Hospital that the shelter will be open.
Last winter, the shelter was open 37 nights between November and March, and nine to 12 clients stayed each night.
"Believe it or not, most of the homeless people are on social media," Ellison said. "They have access to a phone, so word gets out when we're open. They'll see it on social media and tell their friends, and that will circulate."
Almost every time the shelter opens, someone arrives from the hospital, Ellison said.
The doors for the shelter open at 4:30 p.m. and the clients are provided air mattresses, sheets, pillows and pajamas.
A hot meal is also given to everyone who spends the night in the shelter, Ellison said.
Volunteers are present throughout the night, according to Ellison, to watch over things; however, Ellison said there's never been an issue with crime while providing shelter through one of his ministries in Newnan or Atlanta.
Ellison said there are approximately 10 chronically homeless people in the downtown Newnan area.
After helping shelter homeless people, Ellison said he thinks solving the problem relies on strong families.
If his own family wasn't strong, Ellison said both his sons would probably be homeless.
Affordable housing and a job are also required to help solve the issue, Ellison said.
"You can do that with Section 8 housing. It's not an ideal place to raise a family and live all the time, but it is a roof, and you can make it work," he said. "If somebody is marketable and they're willing to work, we can make sure they can get housing. There are jobs out there. If you can work; you can do it."