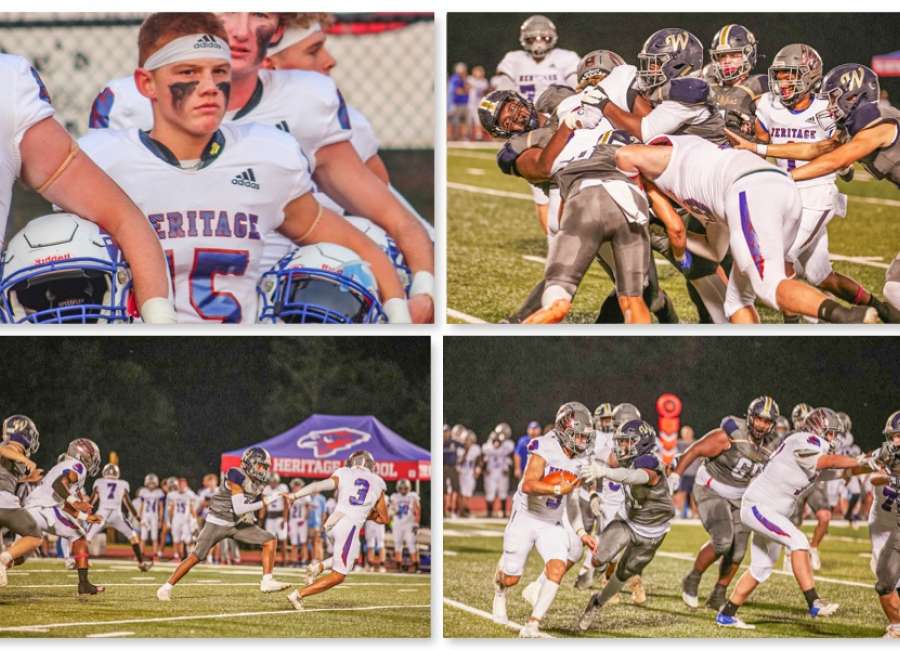 For the Heritage Hawks football team, it is a recurring theme.
They play an opponent with a more extensive roster tough for most of the game but fall late when the depth catches up to them.

On Friday, they traveled to Smyrna to play the Whitefield Academy Wolfpack.
After junior Mack Mikko's 50-yard field goal with 7:24 left in the third quarter, the Hawks pulled to within 14-10.
The Wolfpack added two touchdowns in the final 19 minutes to pull out a 28-10 victory.
The Hawks caught a break early. Wolfpack junior running back Caleb LaVallee appeared to score on the second play on an 80-yard run. However, a holding penalty negated the score, and the Heritage defense came up with a stop soon after.
Hawks defensive back Braxton Goodwin came up with three big plays to thwart the Wolfpack's bid to score on their opening drive.
Heritage tied the game early in the second quarter on an 8-yard run by quarterback Hugh Barbee. Barbee got a key block from fullback Fred Tolbert who sealed off the Wolfpack linebacker on the play.
The Wolfpack took the lead on LaVallee's second of four touchdowns on the night. This one was on a 12-yard option play after a perfect pitch from quarterback Cole Peterson.
The Hawks' defense came up big early in the third quarter. Tolbert and Keirnan Skelly tackled Wolfpack running back Howard Allen behind the line for a 5-yard loss.
That play forced a Whitefield Academy punt which set up the Mikko field goal-scoring drive. The 50-yard kick was a career-long by Mikko in a game.
On the kick, holder Thomas Scoggins made a great play on a high snap to get the ball to the tee for Mikko.
LaVallee scored two touchdowns down the stretch to put the game away at 28-10. He finished the game with 184 yards rushing and 54 receiving yards, in addition to his four touchdowns.
For the Hawks, Hugh Barbee led the offense. He finished 9-for-18 passing for 46 yards and rushed for 48 yards on 11 carries. Barbee had a key 12-yard completion to wideout Malachi Townsend on the Hawks' touchdown scoring drive.
Up next for Heritage is a long road trip to Cusseta, Georgia, to play the undefeated Chattahoochee County Panthers.
Photos by Matt Laczko, Marietta Daily Journal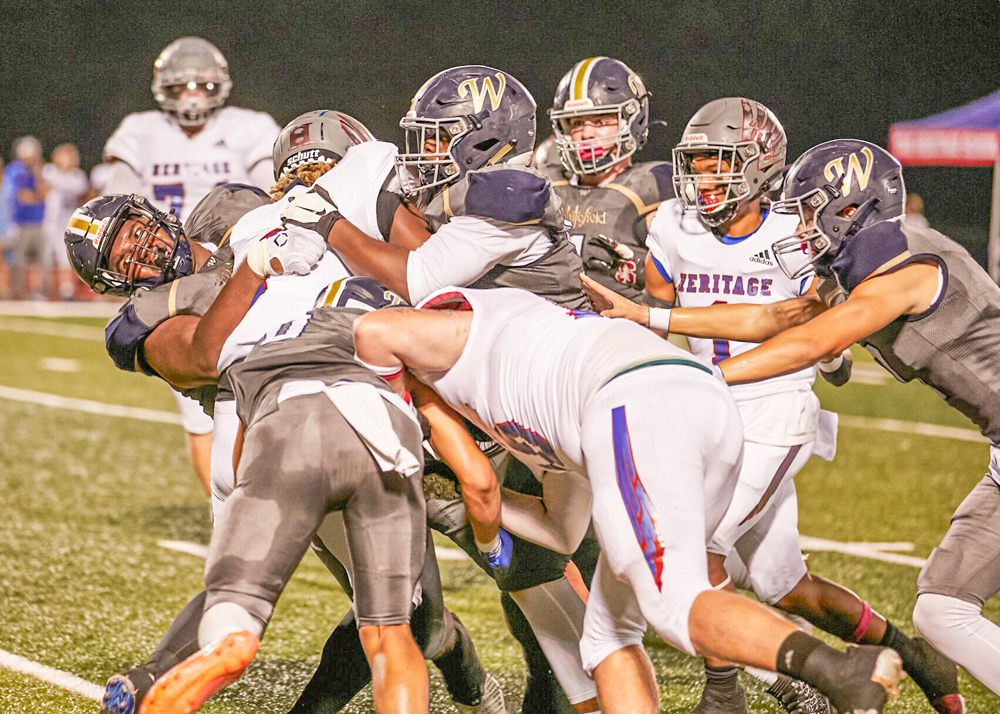 The Whitefield Academy defense swarmed James Thorpe all night.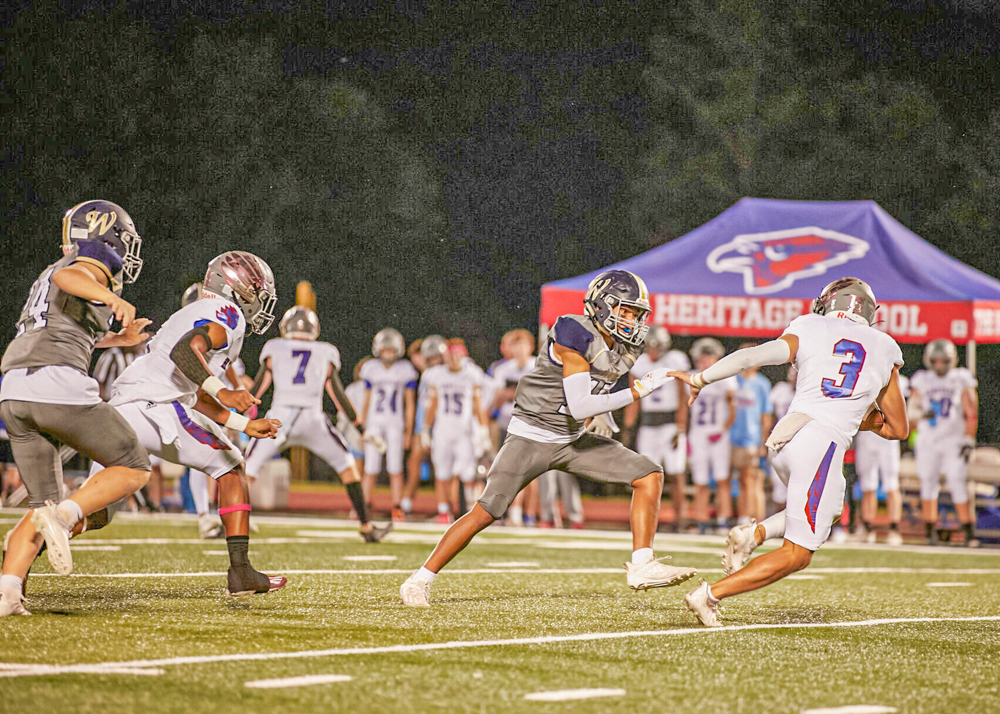 Quarterback Hugh Barbee scoots to the outside to pick up some yardage.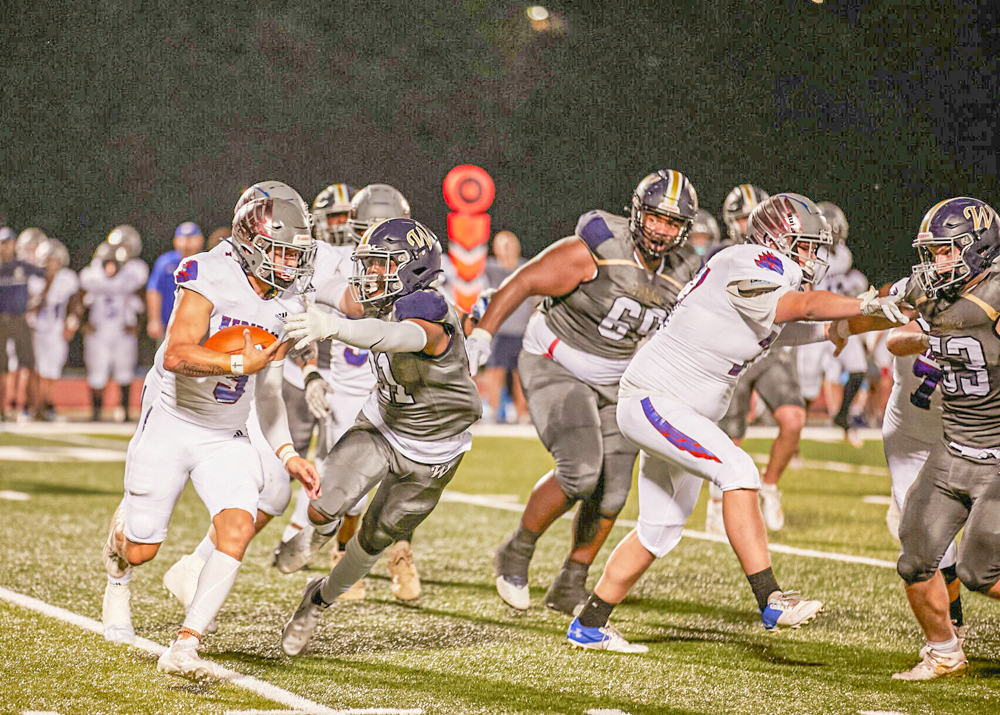 Barbee led the Hawks offense with 48 yards rushing and completed 9-of-18 passes.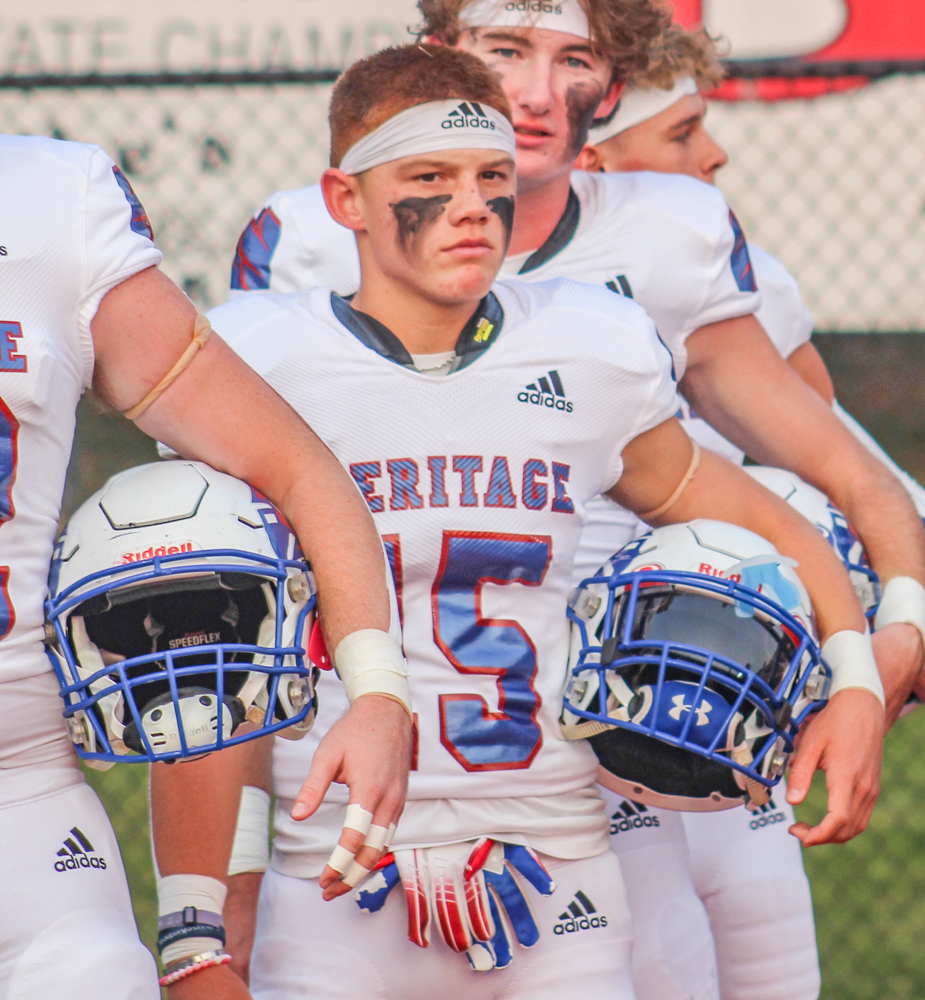 Junior Mack Mikko kicked a career-long 50-yard field goal to bring the Hawks to within 14-10 late in the third quarter.