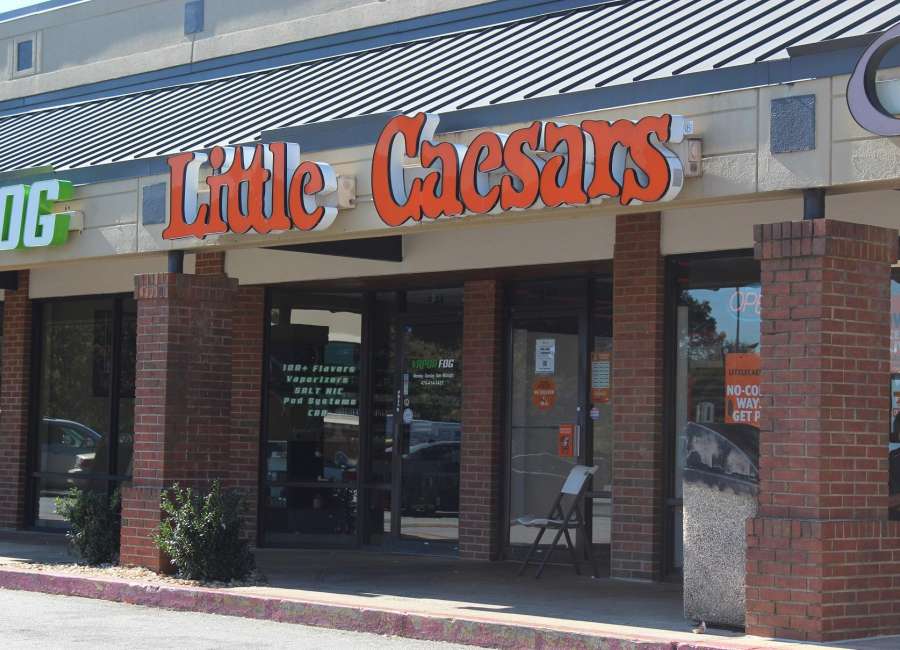 The Little Caesars in Newnan failed its Oct. 15 health inspection with a score of 65.
The restaurant is located at 44 Bullsboro Drive.
Jay Brar, district manager for Little Caesars, said the health inspection score resulted from several small technicalities.
"It was a lot of small technical things, and now we're working on getting all of those fixed," he said. "Pretty much everything has been fixed. It was a lot of small things … and then we just focused on the overall operation and not on the technicalities."
A follow-up inspection will occur 10 business days after the failed inspection.
According to a food service establishment inspection report from the Department of Public Health, the restaurant had several repeat violations, which included not having a certified food safety manager, no chemicals on hand for norovirus, no times for prepped pizzas, the food service permit was not displayed, and the restroom door in the kitchen did not self-close.
Brar said while the food service permit was not on display, it was on file with the city. After the inspection, he said he requested it, and it is now hanging on the wall in the restaurant.
A handyman is coming in this week to repair the restroom door, Brar added.
Handwashing sinks at Little Caesars lacked paper towels, though they were supplied during the inspection.
Chicken wings in the store's walk-in cooler were stored uncovered. The walk-in cooler also did not have a properly working temperature measuring device, according to the report. The store's reach-in cooler also lacked a temperature measuring device, and the previous food inspection report was not on display.
The restaurant's two previous scores were 85 on Feb. 15, 2021 and 70 on June 21, 2021.