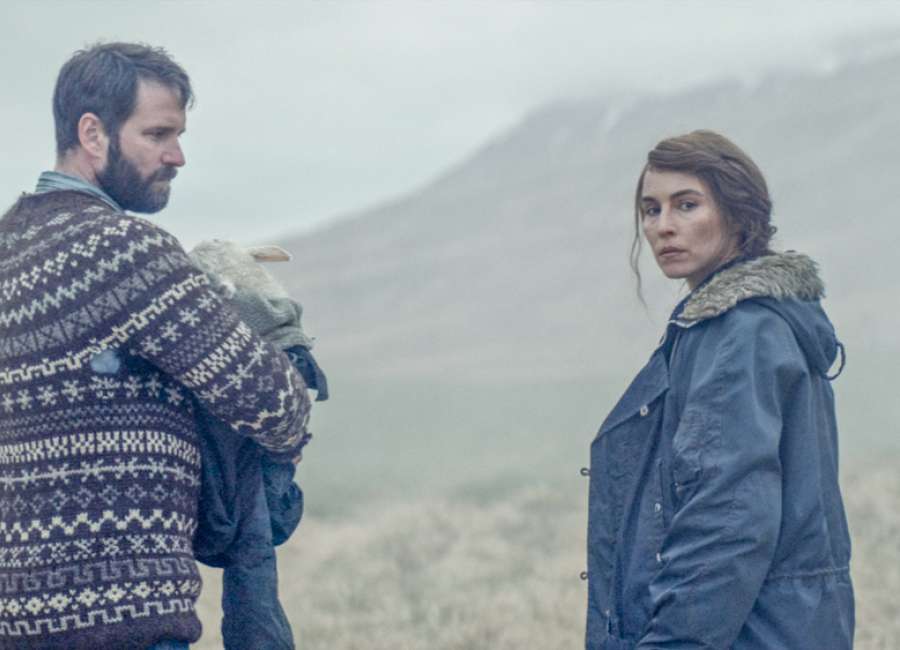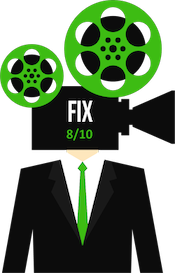 Review by Jonathan W. Hickman
"Lamb" is a beguiling Icelandic fairy tale. This unusual family drama with horror elements follows a childless couple who discover a strange new creature on their sheep farm. It's a weird and wonderful movie.
We meet sheepherders Maria (Noomi Rapace) and Ingvar (Hilmir Snær Guðnason) as they go about their duties tending to their valuable animals. Without many words between them, they feed their flock and assist the pregnant ewes in delivering adorable little lambs. One surprising birth is perplexing; the unique offspring is like nothing they've seen before.
The camera doesn't immediately reveal what they see. But the couple's reactions tell the story. Tenderly, they cradle the tiny being in their arms with an expression of love and confusion.
Carefully, Maria and Ingvar bring the delicate newborn into their home and decide to raise it as one of their own. They name the little girl Ada, the name of their deceased child. This abduction comes much to the dismay of its sheep mother, who stands at the creature's bedroom window, mewing painfully.
As the little visitor matures, we see that it is a humanoid with a sheep head, one hoof, and a child's body. It doesn't speak but exhibits intelligence. Maria and Ingvar embrace Ada, reading to her, dressing her, and even teaching valuable life skills. It's all charming and heartwarming if also utterly absurd and unnerving.
When a friend named Pétur (Björn Hlynur Haraldsson) visits, he's appalled by Ada. He encourages the couple to do away with the abomination. But even Pétur's heart melts. Ada has a magical quality.
But all is not well. As the child grows rapidly, Maria's relationship with her becomes strained. Can this half-human-half sheep ever truly be hers?
"Lamb" is an excellent feature film debut for special effects expert and cameraman Valdimar Jóhannsson. It's a story that straddles the line between horror and drama. And with his scant dialogue and beautiful cinematography by Eli Arenson, the movie takes on a prestige quality that is never exploitative.
Themes of love and loss and longing for a child combine with the complex emotional balance of animal husbandry in "Lamb," a movie that offers viewers a meditative dark folktale.