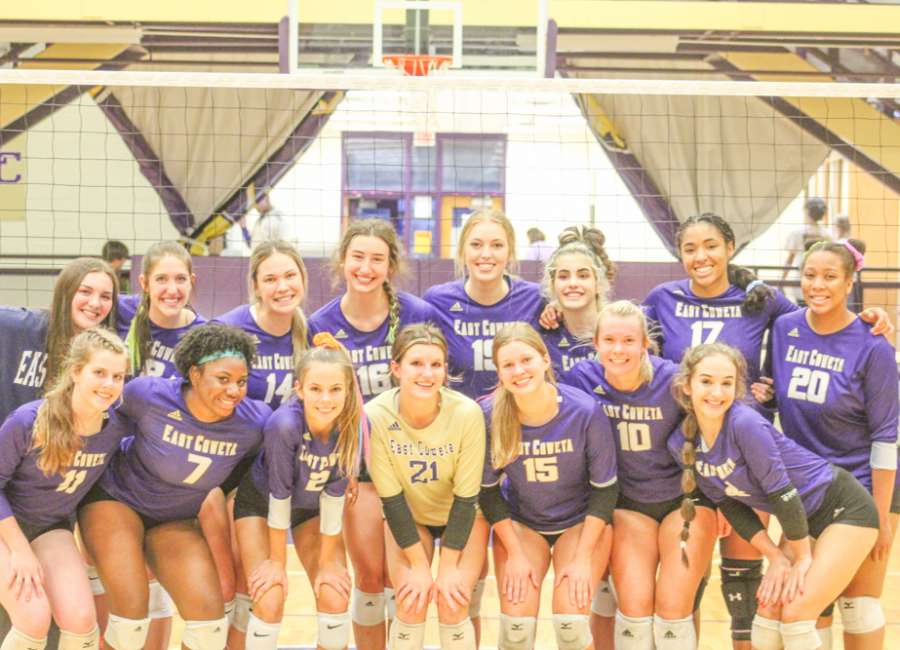 The East Coweta Lady Indians volleyball team made quick work in their first-round GHSA state playoff game.
They hosted the Grayson Lady Rams and won in straight sets, 25-14, 25-18, and 25-18, to advance to the Sweet-16.

The win improved the Lady Indians season schedule to 19-19, but that can be deceiving. Of their 19 losses, 15 were to teams who are still competing in the Sweet-16 of the GHSA playoffs.
East Coweta got a key block from Katlynn Boswell in the first set and an ace and a kill from Kayleigh Dunn.
Emma Small had a cross-court kill in the second set, while Dunn closed out the set with a kill from a perfect assist from Sarah Johnson.
Afi Austin helped end the match with a block late in the third set.
After the game, Head Coach Paul Collins said of the schedule, "You have to play tough teams, I have always done that. It doesn't do any good to rack up 35 wins against easy teams and then get knocked out. We have had our moments throughout the season, but we played well tonight."
The Lady Indians travel to North Gwinnett for the second round. The Lady Bulldogs are 25-13 and defeated Denmark in their first-round match-up.
North Gwinnett played Newnan in mid-September and was defeated in straight sets (17-25 and 25-27).
The game time is at 11 am in Suwanee, Georgia.