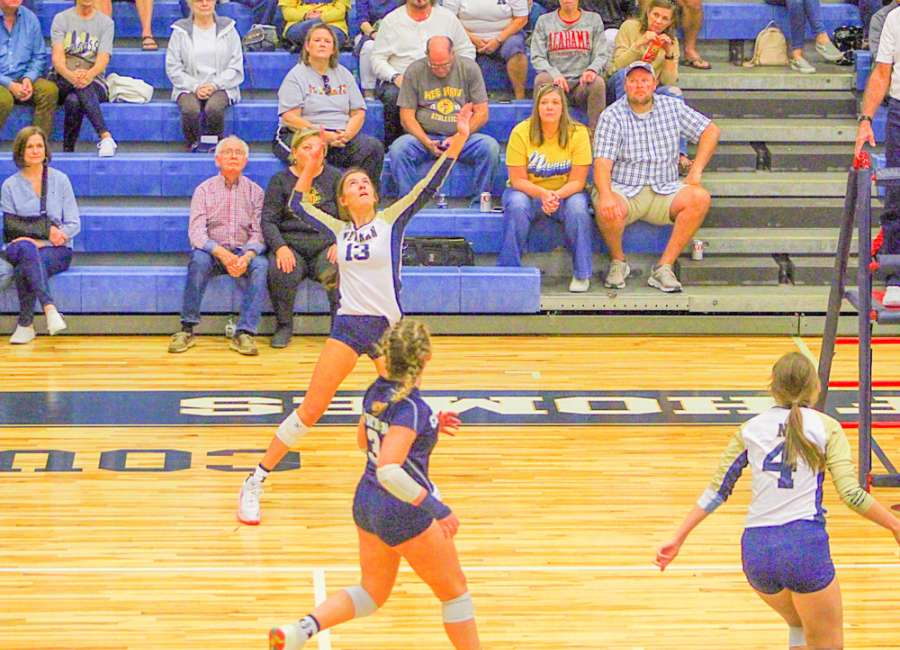 The Newnan Lady Cougars concluded their 2021 volleyball season Saturday afternoon with a 3-1 loss to the Forsyth Central Lady Bulldogs at the Max Bass Gymnasium.

The Region 2-7A Champion Lady Cougars tied the match after winning the second set 25-21 but lost the final two sets to conclude their campaign.
They finished the season with a record of 24-14. It was the ninth year in a row that they won at least 21 games.
The second set was tied at 18-18 when the Lady Cougars pulled away; they outscored the Lady Bulldogs 7-3 the rest of the way. After Hailey Holder returned a Forsyth Central short serve for a point, Reagan Foles won the following four points from the service line to give the Lady Cougars a set.
The momentum did not carry over into the third set. Just moments after a dramatic set two victory, Newnan found themselves behind 9-3.
All year, the Lady Cougars were at their best with their backs against the wall. Powered by kills from Mattie Lovett and Madelyn West, they played their best ball of the night to outscore Central Forsyth 12-5 and pull ahead 15-14.
The Lady Bulldogs retook the lead and, despite a late Emma Flanagan winner, won the third set 25-19. Forsyth Central ended the match with a 25-21 in the deciding set four.
In her last game, lone Newnan senior Ruthie Burnette led with 19 digs. Her play was vital to the Lady Cougars' surge at the end of the season.
West led Newnan with 10 kills, while Flanagan and Lovett had eight each.
With graduation only taking Burnette, the rest of the squad will return intact. The 2022-23 season looks to be another excellent year for Newnan volleyball.