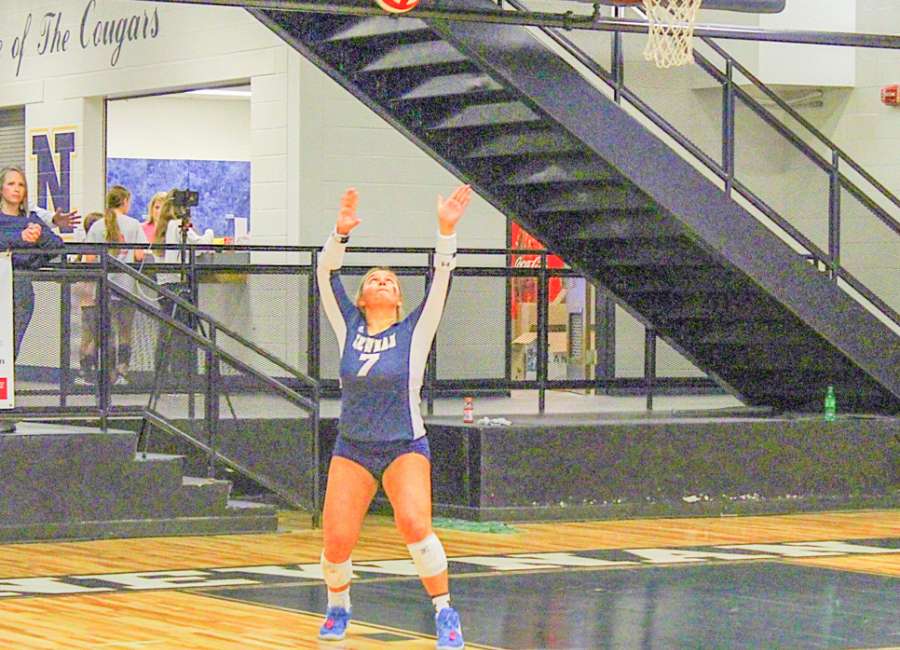 It was a successful night Tuesday at the Max Bass Gymnasium.
The Newnan Lady Cougars volleyball team stormed past the South Gwinnett Lady Comets in the first round of the GHSA state playoffs. Newnan won in straight sets, 25-15, 25-4 and 25-9.

The win improved the Lady Cougars' season record of 24-13, including their fifth win in a row.
Mattie Lovett and Hailey Holder had aces from the service line to lead the Newnan attack in the first set. Kaitlyn Pope ended the first set with a block from the center of the front row that found the floor in an open spot in the Lady Comet defense.
Caroline Counts closed out the second set with a kill with authority to her left. Reagan Foles had back-to-back aces as well.
Overall, Lovett led the Lady Cougars with 11 kills, and Emma Flanagan was next with nine. Newnan had 12 total aces; Holder led with five. Senior libero Ruthie Burnette set the standard for digs with10.
The Lady Cougars advance to the second round of the playoffs, playing the Forsyth Central Lady Bulldogs (30-14). The Lady Bulldogs defeated Mountain View 3-1 on Tuesday night behind a solid front line of Sarah Pipping, Emma Kiser and Emma McKinney.
Pipping has committed to play college volleyball at West Georgia, while Kiser is going to Eastern Florida State College.
Additionally, Lady Bulldog Riese Johnson recorded her 1,000th career assist earlier in the year.
The second road playoff match will be held on Saturday at 5 p.m. back at the Max Bass Gymnasium.