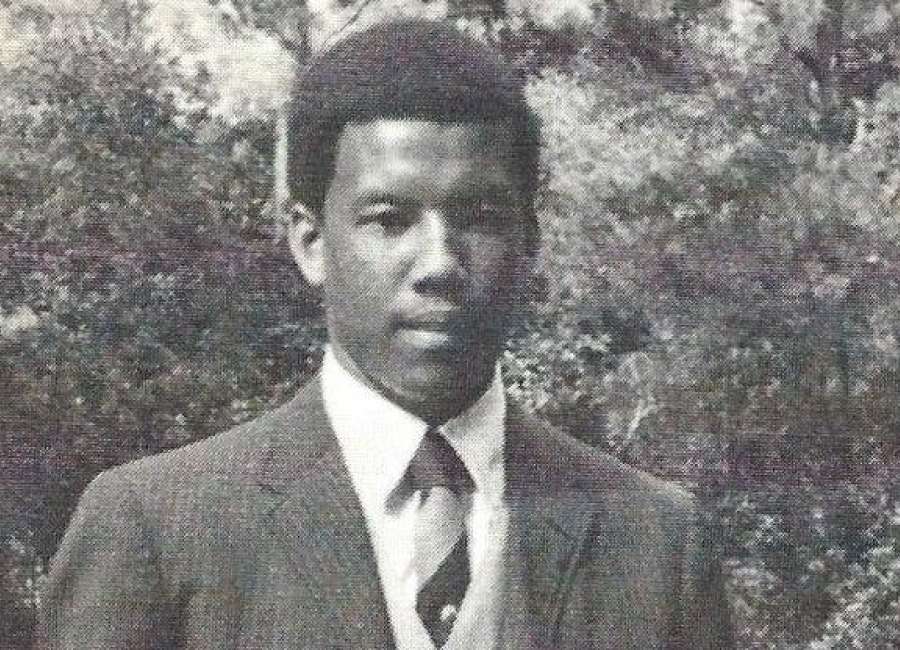 A scholarship will be awarded in honor of Jerome Dunson, one of the first Black students in the history of Newnan High School.

The scholarship will be awarded through the Coweta Sports Hall of Fame and will honor a student with above average grades, athletic ability, high regard of his peers, significant contributions to the school via extracurricular activities, class leadership, community involvement and a high moral character, similar to Dunson.
Frank Barron, the Class of 1969 president, spoke of how Dunson's attitude helped set an example for integration at Newnan High School.
"It was a very tumultuous time," Barron said. "There were a lot of things going on around that time, but he set such a great example, and he had a great attitude. There was no chip on his shoulder."
Barron said Dunson fit in instantly, and was a gregarious person.
At Newnan High School, Dunson was a star on the school's football, basketball, and track and field squads, even proving to be the difference in one crucial game against Central High – his former school.
Before the full integration of Coweta County's schools in 1970, Central High School was the high school for Newnan's African-American population. The schools started integration in 1965 under what was called a "freedom of choice" plan. Students could go to the school of their choice.
Dunson had chosen to go to Newnan High School, Barron said, after he had been cut from the Central basketball team by the team's head coach, and Central High had a great basketball team at the time, coming in third in the state.
In fact, Barron said, sportswriters suggested that Newnan High didn't even deserve to be on the same court as Central High, even predicting that Central High would knock off Newnan High by at least 20 points.
However, as Barron said, Dunson provided some inside information about the Central team, specifically the fact they didn't play defensive ball as much. Newnan High School did. Newnan High School, with Dunson playing on the team, beat Central by 20 points.
As a member of the basketball team, Dunson was named Most Valuable Player. On the gridiron, he was the captain and named Best Defensive Back.
Even off the athletic field, Barron said, Dunson was a pillar of the Newnan High School community. He developed friendships with many students across the school, and was so well-liked, he was named a Senior Superlative during his senior year in 1969.
"He was just like anyone else, and that's how everyone treated him," Barron said. "Some people tried to pick on him, but he laughed it off. That was the kind of attitude he had. He had a good sense of humor, he kidded around a lot. He was a really great guy."
On Facebook, Barron said that many in the graduating class of 1969 believe that Dunson was "a major reason there was no violence and very little trouble at Newnan High School during this time."
"He became the face of integration for us," Barron wrote.
On July 31, Jerome Dunson passed away. On Facebook, Barron said his passing "struck us especially hard."
"He was not only a great athlete, friend and person, Jerome was also a pioneer, a trailblazer and a peacemaker," he wrote.
In his memory, Barron and other members of the Class of 1969 set up the Jerome Dunson Memorial Scholarship. A number of classmates have gotten together to get the scholarship started, and are working with the Coweta Sports Hall of Fame, a 501(c)(3) tax deductible organization, in an effort to help people donate and to provide a tax deduction in the process.
Dunson was inducted into the Coweta Sports Hall of Fame in 2017.
The class hopes to raise funds to honor a graduating senior every year who exhibits traits demonstrated by Dunson. The senior will be selected by the faculty of Newnan High School who determined who has made a difference in the school, community and the lives of their classmates. The scholarship will be valid for a university or technical and vocational school.
Right now, Barron said the class has raised over $27,000, but hopes to raise $100,000, where the group can raise enough money to give out an annual $5,000 scholarship through earned interest.
The plan is to award the scholarship every year at the Newnan High School Honors Night ceremony, according to Barron on Facebook.
To help donate to the scholarship fund, mail a check to the Coweta Sports Hall of Fame, P.O. Box 2627, Newnan, Georgia 30264. Be sure to note "The Jerome Dunson Scholarship Fund" on your check.