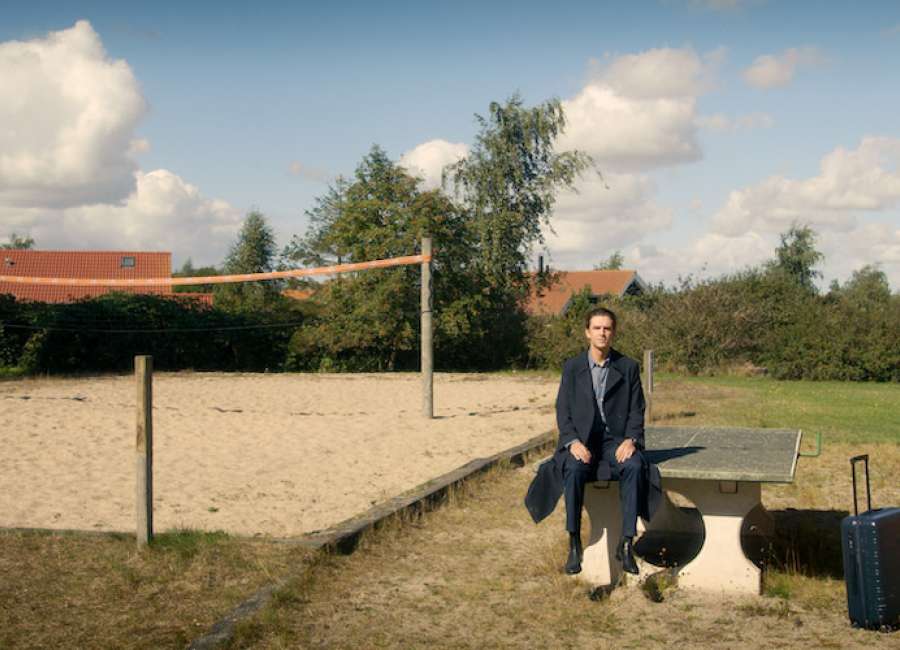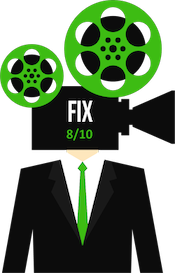 Review by Jonathan W. Hickman
Alma asks Tom why he has a British accent. He responds that her perfect partner is believed to be exotic. His German is flawless, but Tom's programmed to speak as though he's from England.
In "I'm Your Man," Germany's submission in the Oscar race, Dan Stevens plays Tom. He's an android created just for Alma. Viewers will be familiar with the handsome, talented actor from his days as Matthew Crawley on "Downton Abbey." And he's proven to be a versatile performer, having led the edgy science fiction series "Legion" over 27 episodes. Here Stevens speaks almost exclusively in German, and it's impressive.
Directed by Maria Schrader (see 2007's award-winning "Love Life"), "I'm Your Man" is an engaging science-fiction drama. Alma (Maren Eggert) is a scientist laser-focused on the study of ancient languages taken from artifacts. Her relationships have suffered because of her constant devotion to her career.
One day, she's asked to evaluate humanoid robots. Tom is assigned to her, and she is to live with him for a couple of weeks. From there, she will write a report.
At first, Alma's apprehensive. This mechanical creature, which resembles a good-looking man, is a bit cold. He's a little too perfect. As Alma meanders about in a nightclub constructed to introduce humans to their android counterparts, she is impressed but dismissive. How can a machine replace the human connection?
Stevens is excellent as Tom. He's somewhere between a fantastic creation and a warm living being learning from experiencing authentic human interactions. Underneath, it's hard to ignore the possibility that his computerized mind masks a psychopath.
There's no mention of Asimov's three laws of robotics, but they lingered in my mind while taking in this fine film. Tom refers to robots like himself as a "species." This idea is intriguing, and the movie plays with that notion subtly.
Eggert is Stevens's polar opposite. She plays Alma with nerves and inconsistencies. Remarkably, I found myself rooting for their matching, even though Tom's been programmed and can't think entirely on his own.
The concept of loving a piece of technology should resonate with viewers. After all, most of us take our smartphones to bed every night, and there are studies on the devastating psychological effects of separation from the world of technological connectivity. "I'm Your Man" fits in nicely with our familiar, intimate relationships with non-biological devices.
It's a movie that challenges us to consider a world where we find a partner in something other than another lonely human being. The idea of not having a living, breathing person in one's life might be depressing or frightening to some. But, as pointed out in this movie, a non-traditional relationship could offer unique rewards.