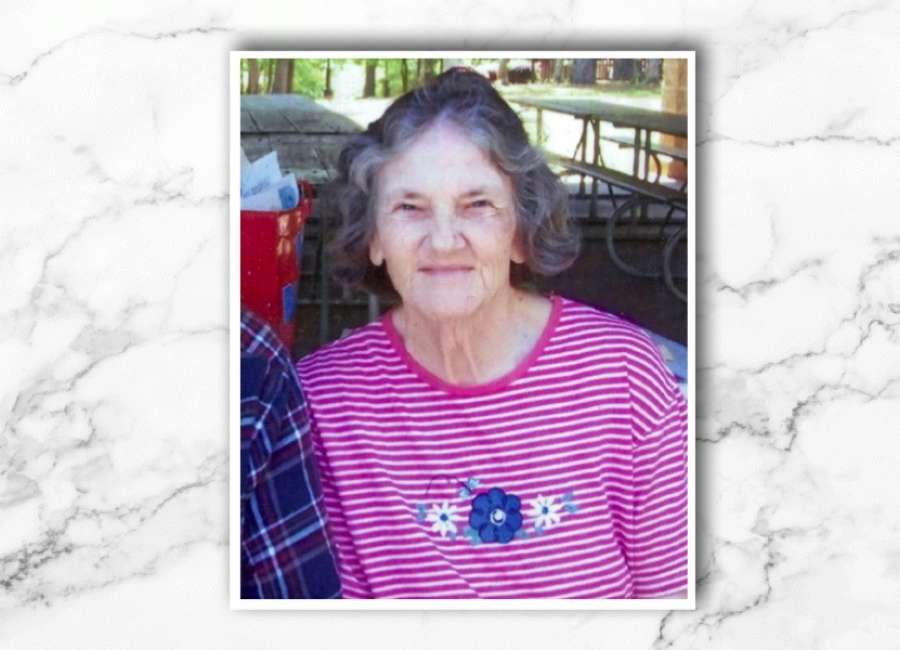 Gloria Pitts Dominick, age 85, passed away peacefully on October 22, 2021, at Piedmont Newnan Hospital.
She was born on April 28, 1936, in Newnan, GA to the late Rubin Pitts and Lorene Hall Pitts.

Along with her parents, Gloria is preceded in death by her children, Tony Dominick, Judy Dominick Martin, and siblings, Lounell Humphries, J.D. Hall, and Paulyne Stokes. She is survived by her husband, Nathaniel Henry Dominick; children, Tina Dominick Hinesley (Tony), Kimberly Brown (Steve Rogers); grandchildren, Crystal Steele (James), Michael Martin (Faith), Bill Hinesley, Chris Brown, Angel Brown, Amanda Hinesley Payton (David) and one great-grandchild, Christian Steele. She is also survived by her sister, Charlotte Wallace, her brother-in-law, William Humphreys, and her beloved dog, Midget.
The funeral service celebrating Gloria's life is Monday, October 25, 2021, at 2 p.m. at New Hope Baptist Church, 3989 Corinth Road, in Newnan with Rev. Tim Stitcher officiating. The family will receive friends on Monday from 1 p.m. until service time at the church. Burial will follow the service at Oak Hill Cemetery, in Newnan.
Condolences may be expressed to the family online at www.mckoon.com.
McKoon Funeral Home & Crematory 770-253-4580