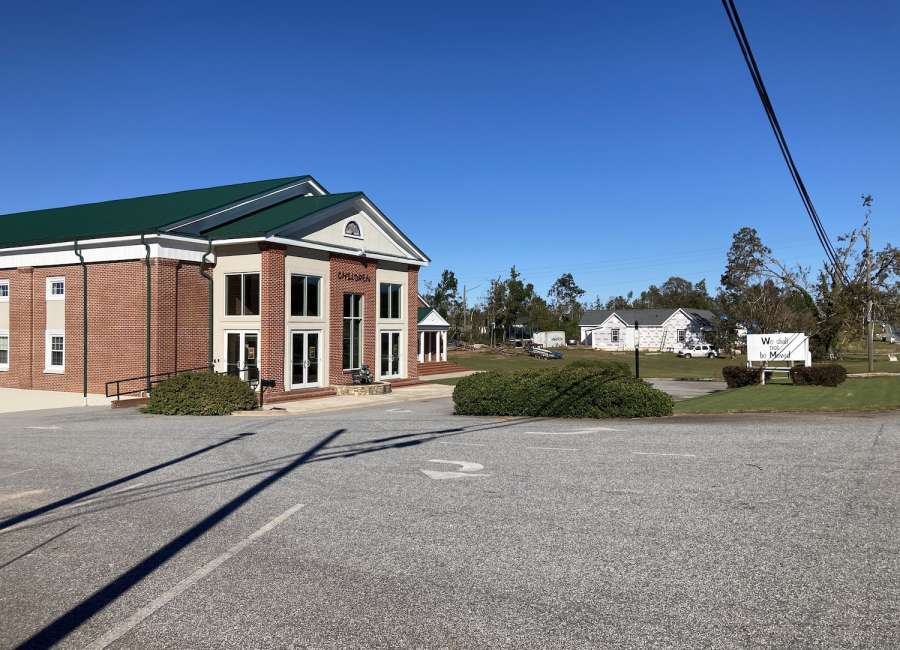 Voters in some Coweta precincts will see changes when they go to the polls Nov. 2.
At Unity Baptist Church, the activities building where voting has been held since 2019 was destroyed in the March 26 tornado.
On Nov. 2, voting will be held in the basement of the children's building at Unity, said Coweta Elections Director Jane Scoggins.
And the Cedar Creek precinct, which was located at the Coweta County Fire Station at Jim Starr Road and Tommy Lee Cook Road, has now been combined with the Madras Precinct.
All voters who formerly voted at Cedar Creek will now vote at the gym at the Madras Community Center (historic Madras School), 2355 U.S. 29, Newnan.
Large signs have been erected at the fire station to let voters know that it is no longer the voting location, said Scoggins. There are also signs being put up on major roads in the area. On Election Day, a poll worker will be on-site at the fire station to direct people to the new voting location.
The new location will be much better for voters, Scoggins said. The Cedar Creek voting location was small with very limited parking. Sometimes voters had to park at Brooks Elementary and walk, she said.
Scoggins said she has received requests from voters at Cedar Creek for a new location, and some suggested moving to Madras.
As for Unity, Scoggins said several months ago she reserved a mobile voting unit from the state, because she didn't know if the church would be able to provide a space because of the tornado damage and ongoing construction.
But leaders at Unity were very proactive, and "went through and got an area ready for us," she said.
Elections officials and board members met with church officials and the church's building contractor and discussed various options for the voting location.
The basement area was the best option because it had plenty of electrical outlets for the voting machines, and tables already on-site. The room has plenty of space.
Voters will park in the same area that they parked before, and signs will direct them around the back of the church to the voting location.
"They have been wonderful," Scoggins said of Unity. "They went through everything they went through and were still thinking about us having a place to vote."
The church hasn't been a voting location for long. In 2019, the Smokey Road precinct moved to the church. The Coweta Board of Elections and Registration Office has been working over the past several years to move polling places out of schools, particularly locations where voting was held inside the main building, as opposed to in a gym or other separate area.
If you don't know your polling place, check the Georgia Secretary of State's My Voter Page at mvp.sos.ga.gov or call the Coweta Voter Registration Office at 770-254-2615.