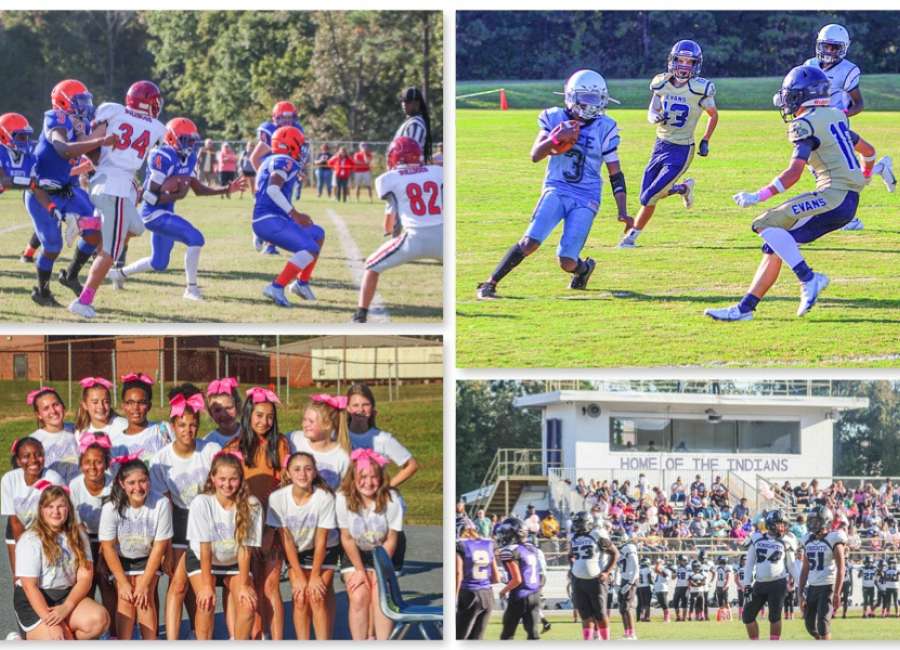 The Coweta County Middle School Athletic League (CCMSAL) football season reached the halfway point on Wednesday as East Coweta, Smokey Road, and Evans all earned wins.

At East Coweta's McKnight Field, the Indians Terrance Webster and Tavaris Ingram both scored touchdowns in the Indians' 16-6 victory over Arnall Middle School. Lathan Gibby filled in at quarterback and completed 3-of-6 passes to Webster, YaMarion Hamilton, and Robert Conrad.
Evans got a balanced attack in their 21-8 win over Lee Middle School. Jaxon White and Porter Child scored rushing touchdowns, and quarterback Drew Dement found Jeremiah Williams for a passing score.
White and Josiah Smith led the Evans defense.
Smokey Road defeated Blake Bass Middle 52-8 to remain undefeated. They were led by quarterback Rodney Colton and running back Taydin Florence.
On a positive note, for Blake Bass, they did score for the first time of the season on a Bradley Vanderwater touchdown.
The undefeated Madras Eagles had the week off.
This week, Madras will host Arnall, Blake Bass will be at Evans, and Smokey Road goes to Lee.
CCMSAL Football Standings (through 10/20)
Smokey Road 3-0
Madras 3-0
East Coweta 3-1
Evans 2-1
Lee 1-3
Arnall 0-3
Blake Bass 0-4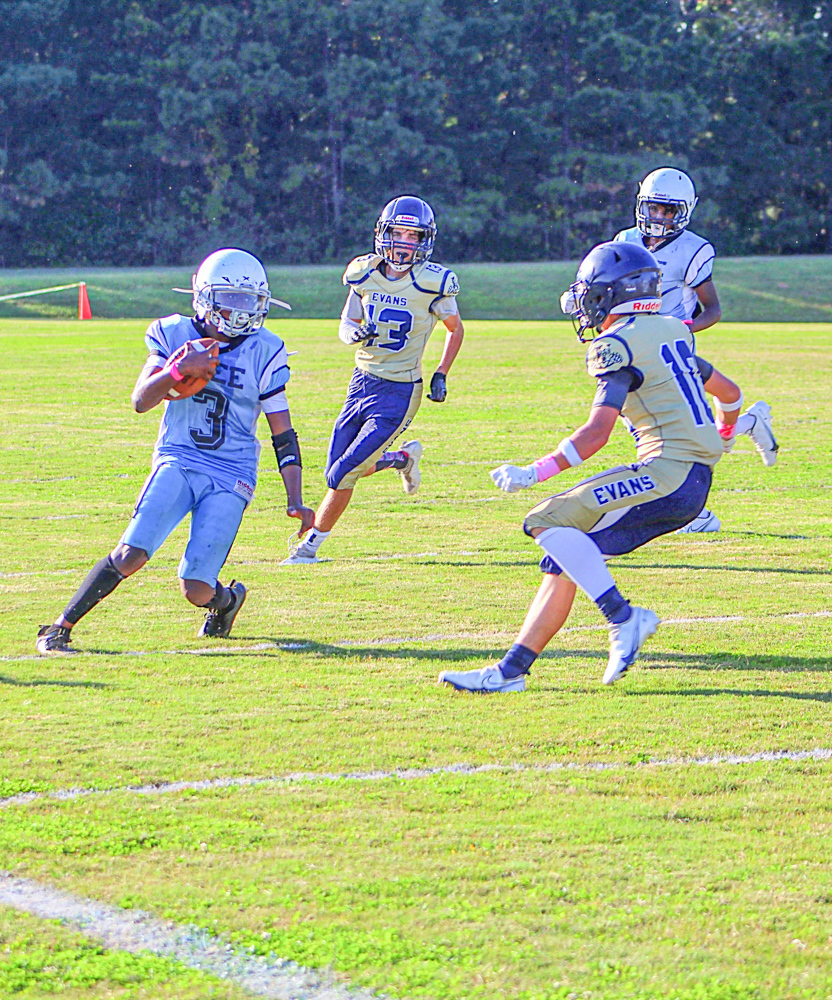 Lee running back Austin Nunez (#3) tries to get to the outside of Evans defender Porter Child (#10). (Photo by Kristy Rodgers)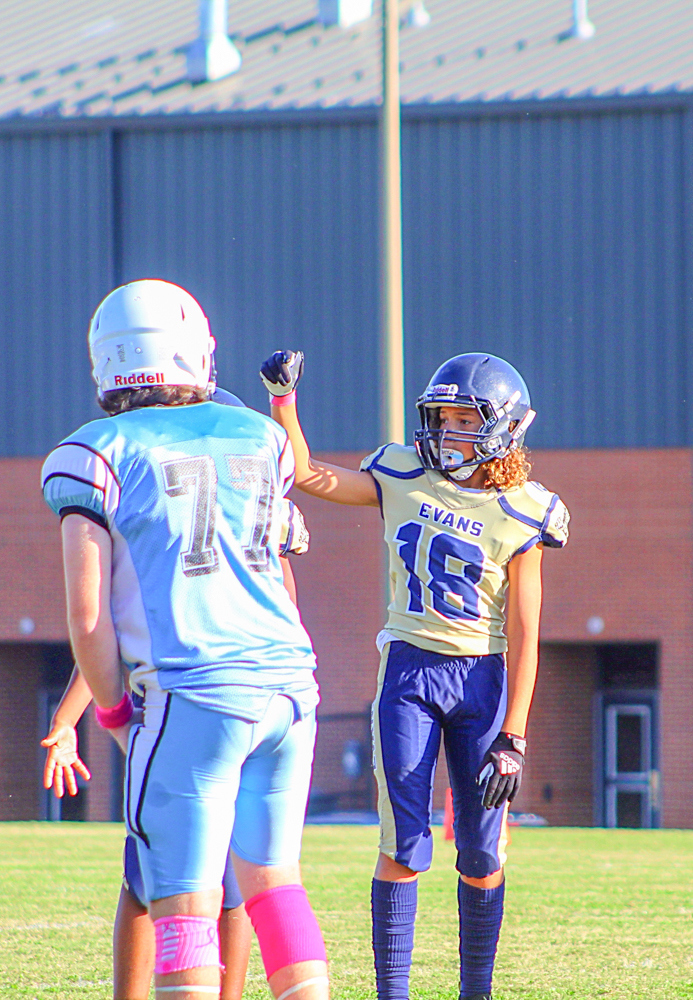 Wideout Nathan Brown (#18) and Lee defensive lineman Carson King (#77) lining up for the next snap. Photo by Kristy Rodgers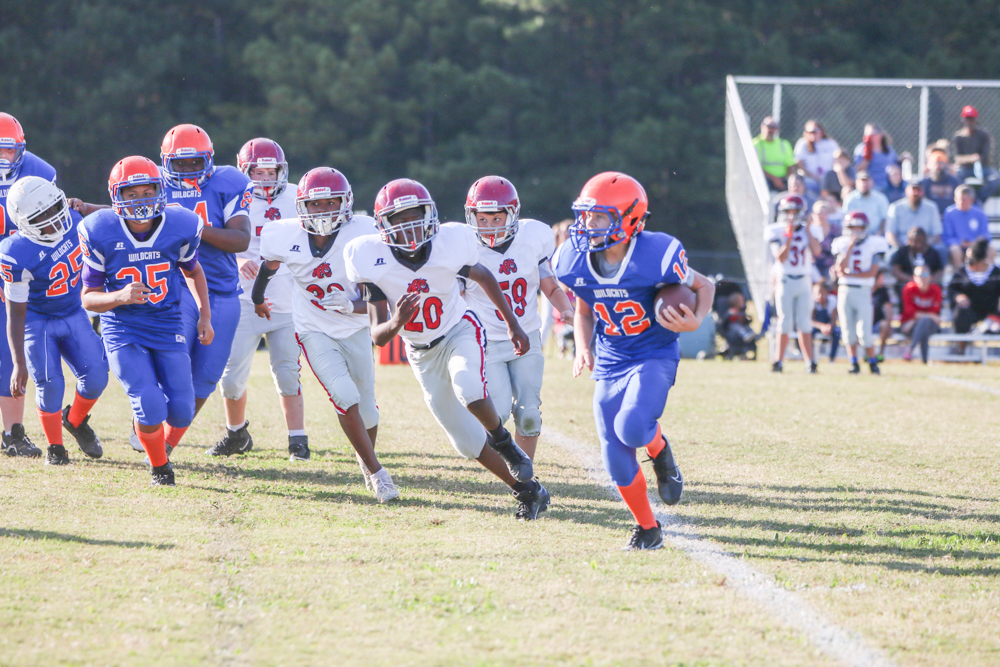 Smokey Road's Braden Hill gets to the outside of the Bass defense. Photo by Greg Keith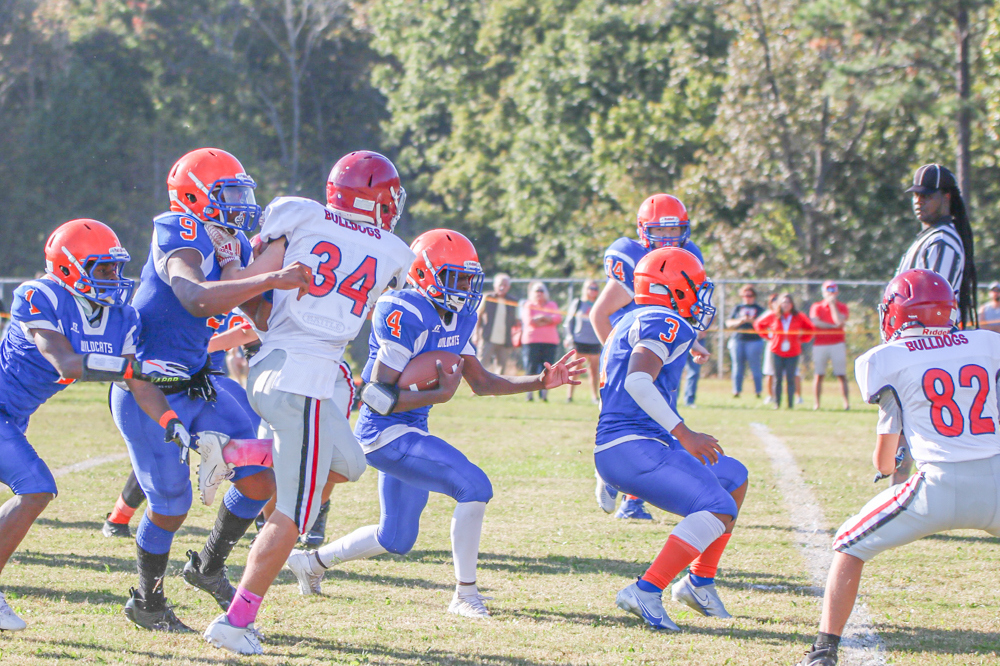 Taydin Florence (#4) maneuvers through traffic in the middle of the field against Blake Bass. The Bulldogs got their first touchdown of the season from Bradley Vanderwater (#34). Photo by Greg Keith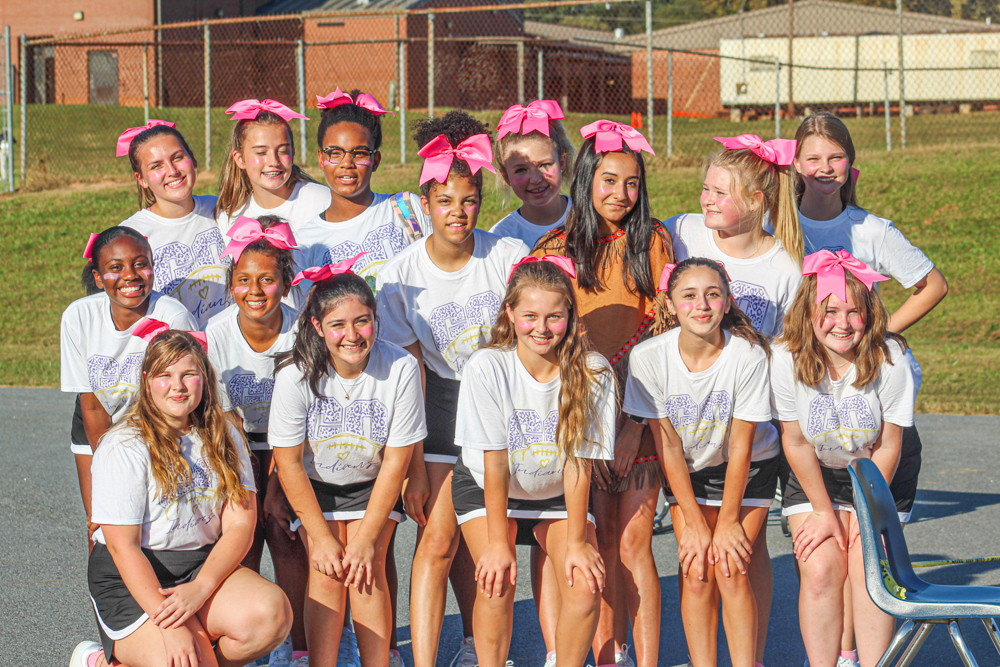 The East Coweta Middle School cheerleaders dressed for their Pink Out game against Arnall.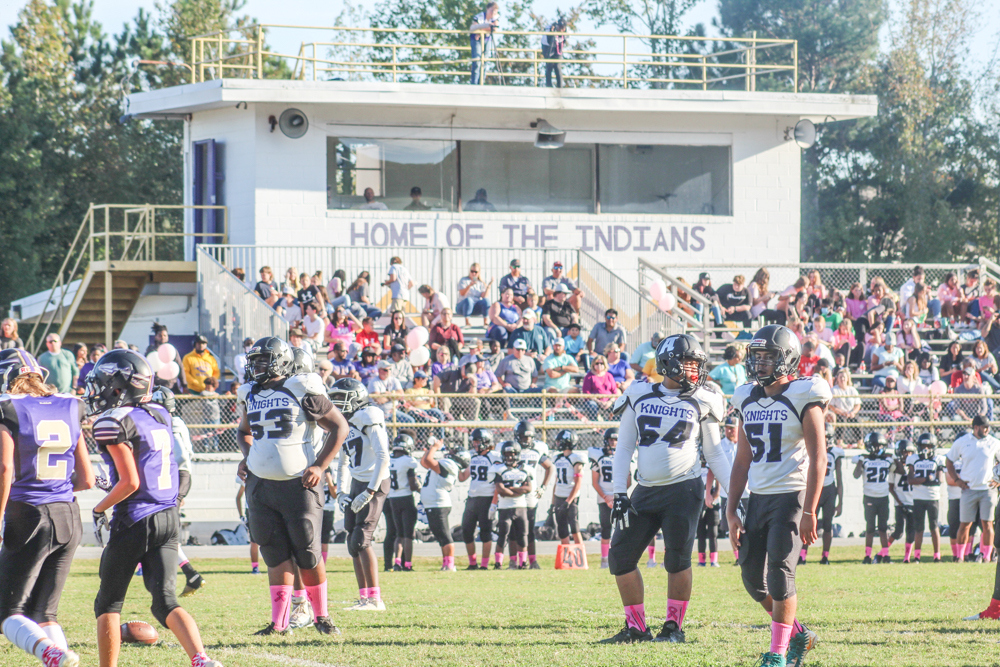 The Arnall defense was led by Jaydin Amie (#53), Dylan Cleveland (#64), and Jakob Gonzalez (#51)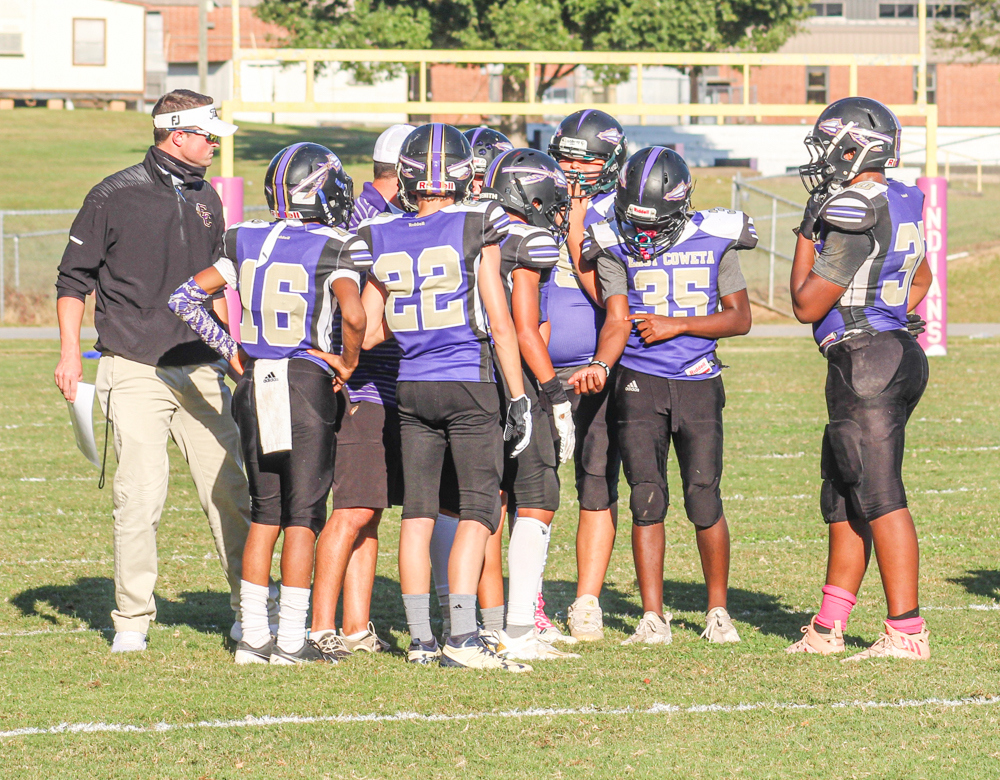 The East Coweta Indians got a 16-6 over Arnall to improve to 3-1 on the season.