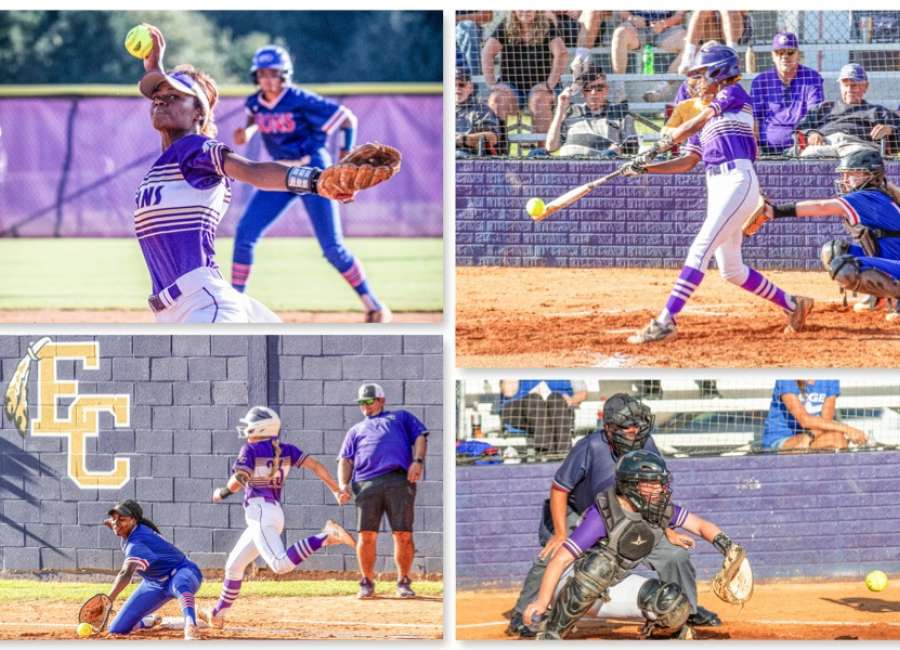 The defending champs are headed back to Columbus to defend their crown.
In the second round of the state playoffs, the East Coweta Lady Indians quickly dispatched Peachtree Ridge to advance to the championship tournament.

They won both games Wednesday afternoon at home, 11-0 and 11-2.
The Indians improved to 24-1 on the season, peaking at the most crucial time of the year. They dominated the series in all facets and are poised to return to the complex where they have claimed three of the last four Class 7A state championships.
The Lady Indians set the tone from the beginning. They scored five runs in their first at-bat to cruise to the 11-2, five inning win in Game One. Madison Duffel and Mallory Lumpkins set the table with back-to-back hits. Emma Elrod, Madisyn Weathers, Bailee Echols, and Ava Brooke Strickland drove in runs, and the Lady Indians never looked back.
Elrod finished Game One with four RBI, while Strickland and Weathers each added two.
Jaliyah Holmes pitched a complete game, only allowing two hits and striking out ten in the victory.
It was a repeat in Game Two, except the Lady Indians waited until the second inning to score their five runs. Holmes, Duffel, Lumpkins, Elrod, and Heggood all drove in runs to ignite the offense.
Holmes pitched another complete game from the circle, a five-hit shutout with nine strikeouts.
The Lady Indians two, three, and four hitters, Lumpkins, Elrod, and Heggood, finished Game Two 9-for-12 with 10 RBI. For both games combined, they finished 15-for-22 with 15 RBI.
Strickland also had a big series at the plate, she finished 3-for-5 with 2 RBI and three runs scored in the two games.
The other seven teams that will be making the trip to Columbus include Cherokee (24-7), which will East Coweta's first opponent, Hillgrove (21-11), Lambert (28-4), Mill Creek, (18-13), Milton (16-6), North Gwinnett (27-5) and Colquitt County (25-3).
The East Coweta/Cherokee game will be at the stadium within the Columbus Columns complex on Thursday, October 28 at 5 p.m.
Photos by Michael Clifton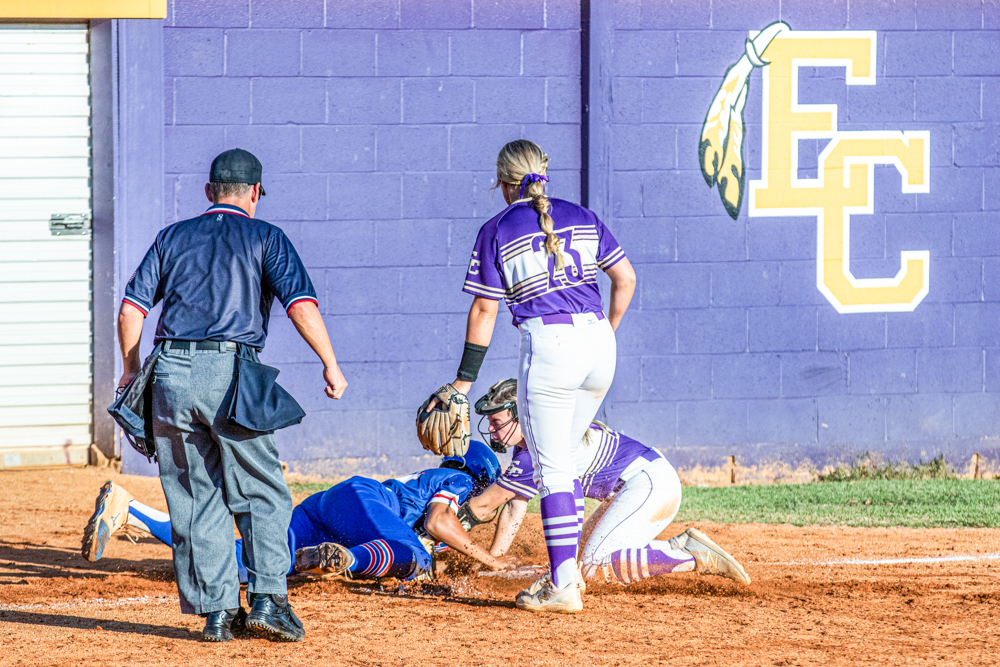 Shortstop Madison Duffel applies the tag at third while Kip Heggood (#23) looks on.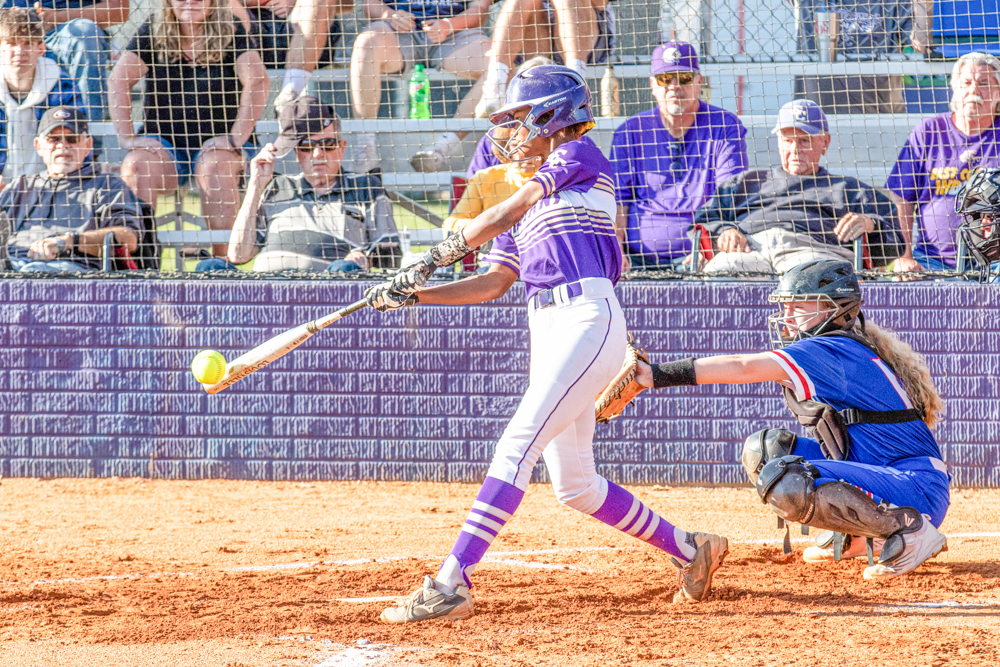 In addition to being the winning pitcher in both games, Jaliyah Holmes got hits in each game as well.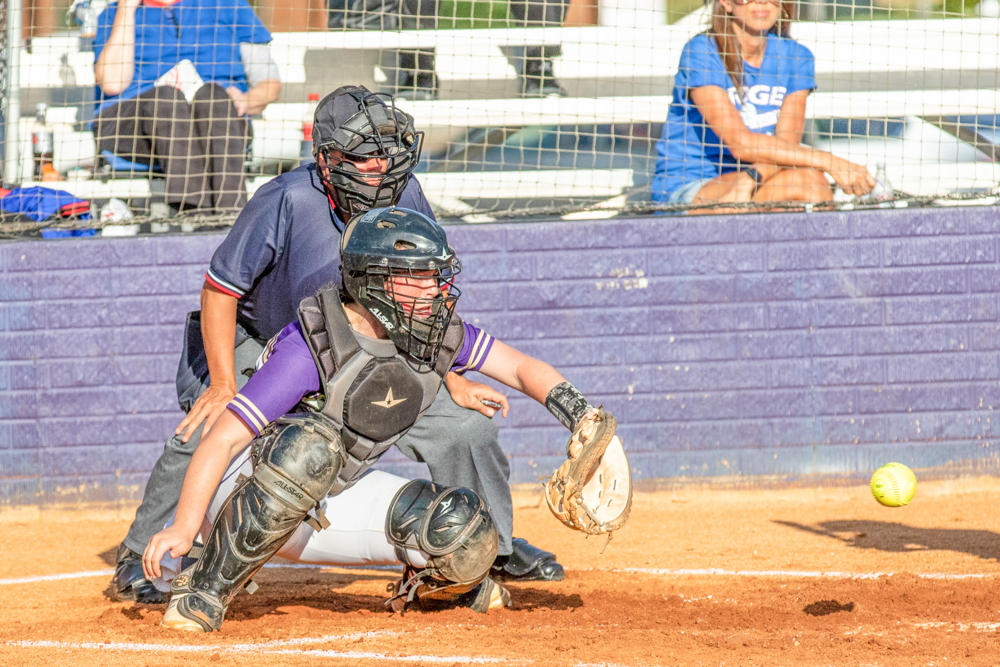 Catcher Madisyn Weathers frames a Jaliyah Holmes pitch.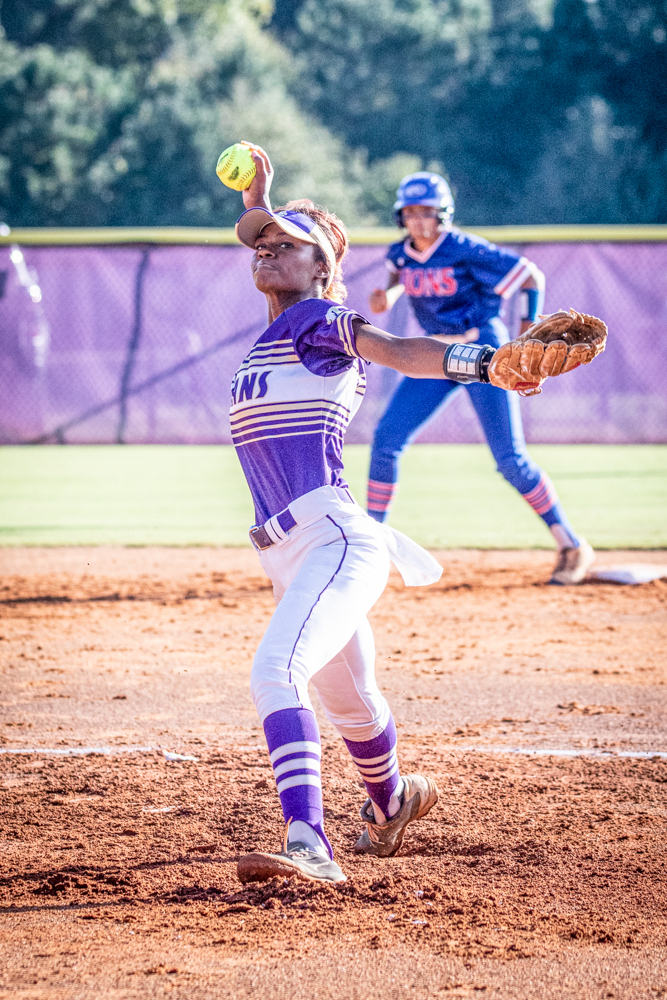 Jaliyah Holmes earned the victories in both games over Peachtree Ridge,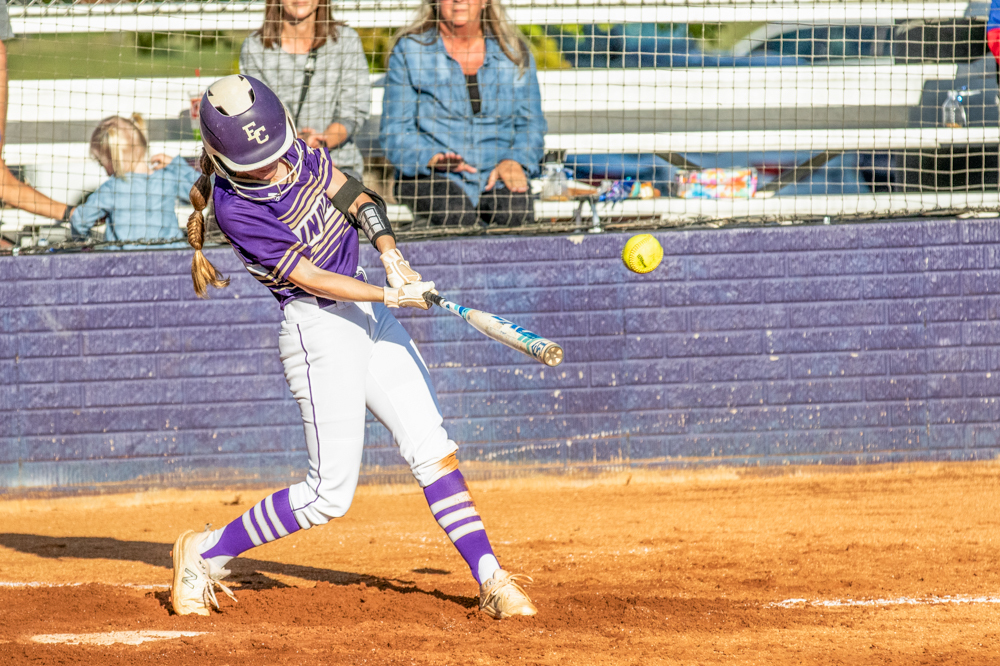 Emma Elrod finished the two-game series with eight RBI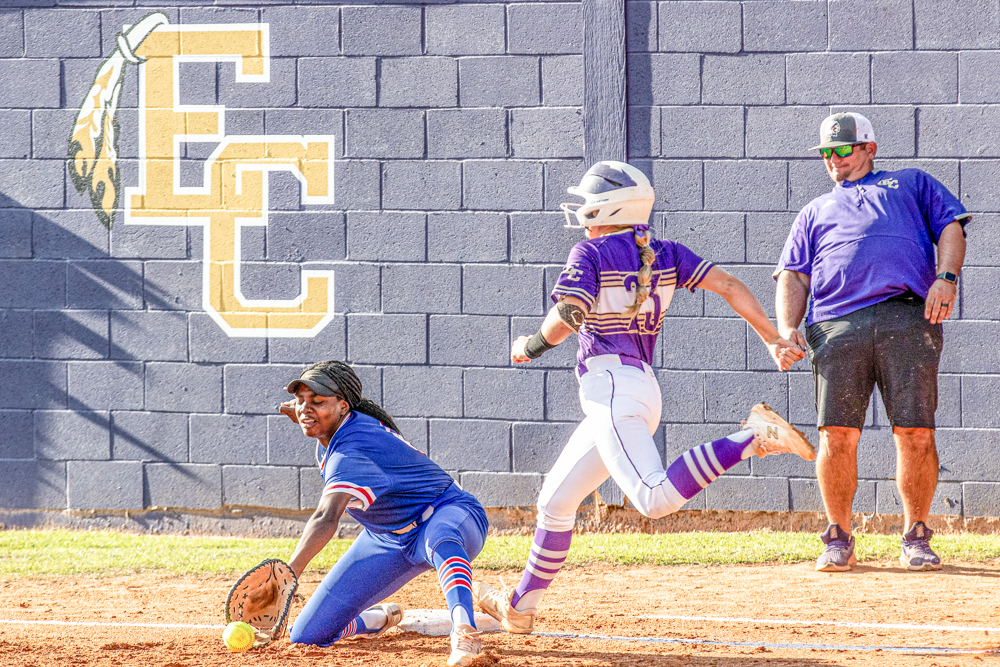 The speedy Heggood just beats a throw to first.