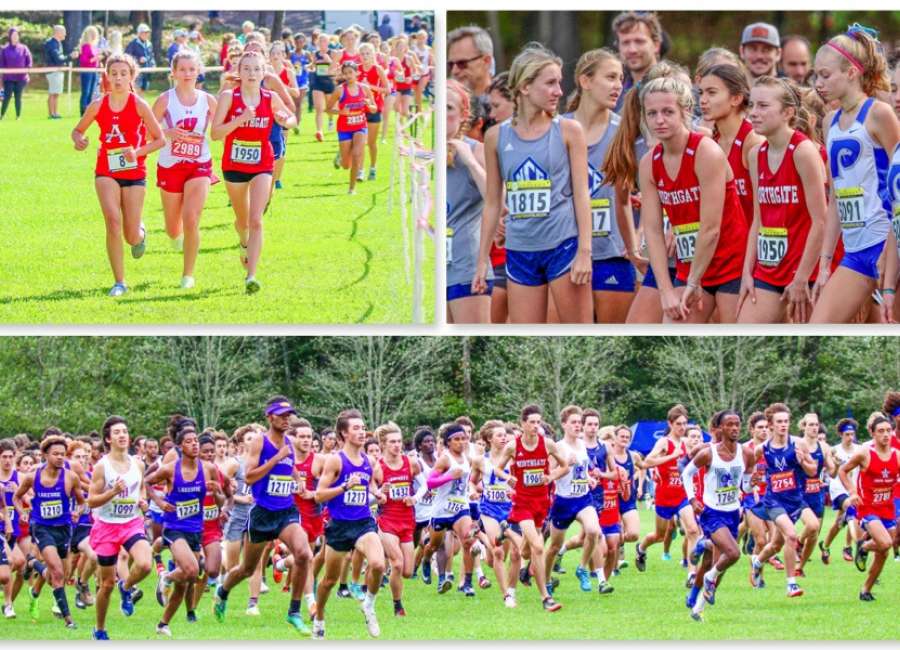 The cross-country teams were in Whitesburg Saturday morning for the 19th Annual Coach Wood Invitational.

East Coweta competed in the Championship Division while Northgate was in the Varsity Division.
East County finished 14th out of 30 teams for the boys, with Andrew Helfers as their top finisher. Northgate finished fourth out of 36 teams, and Bryson Swartz finished fifth overall as their top finisher.
East Coweta ended up 22nd out of 30 teams in the girls' races, with Leah Pfaff, their top finisher, in 22nd place. The Northgate girls finished 18th out of 28 and had Alexis Wingenbach as their top finisher.
Photos by Phyllis Tsarnas – Valadao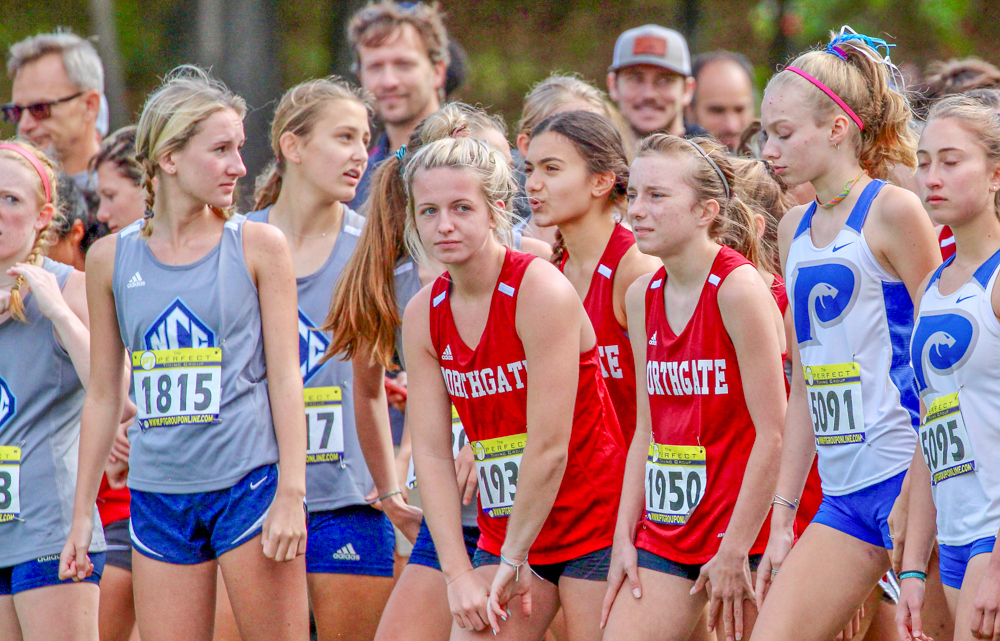 The Northgate ladies await the gun to start the girls' varsity division race.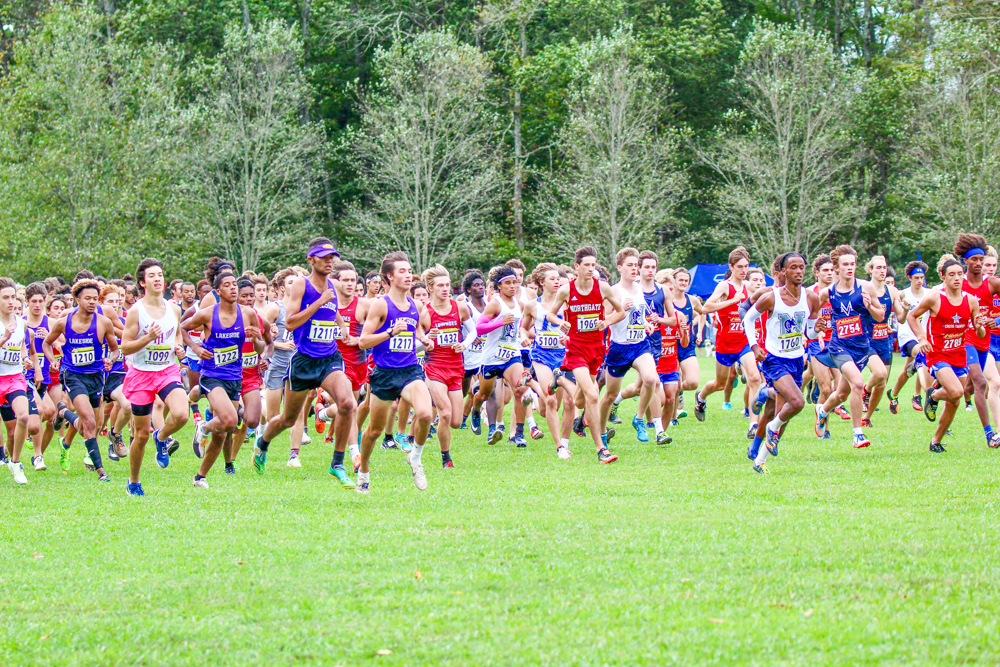 Northgate and East Coweta competed in the Coach Wood Invitational on Saturday in Whitesburg, Ga.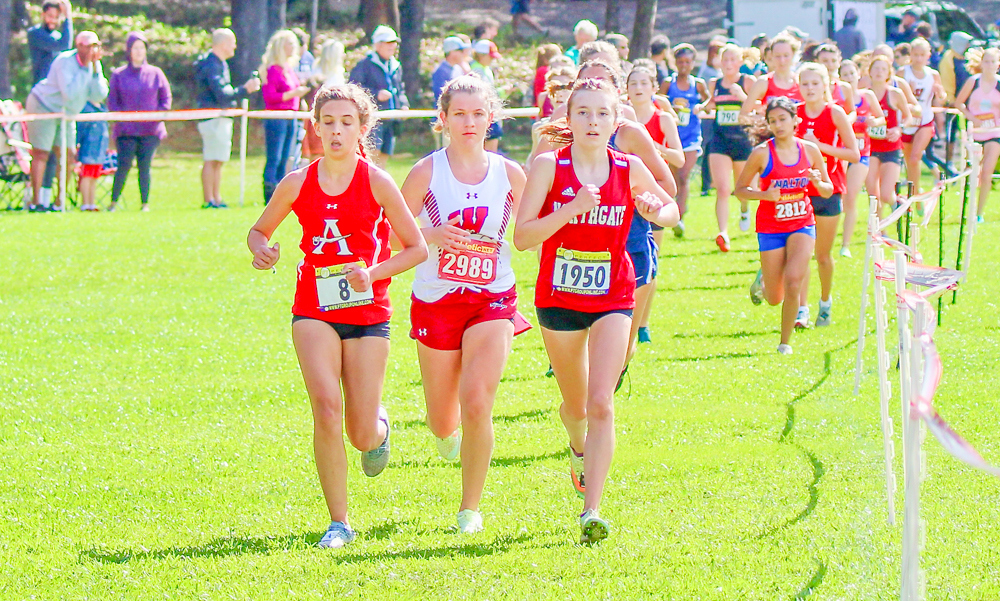 Alexis Wingenbach of Northgate (Bib #1950) was the Lady Vikings' top finisher.