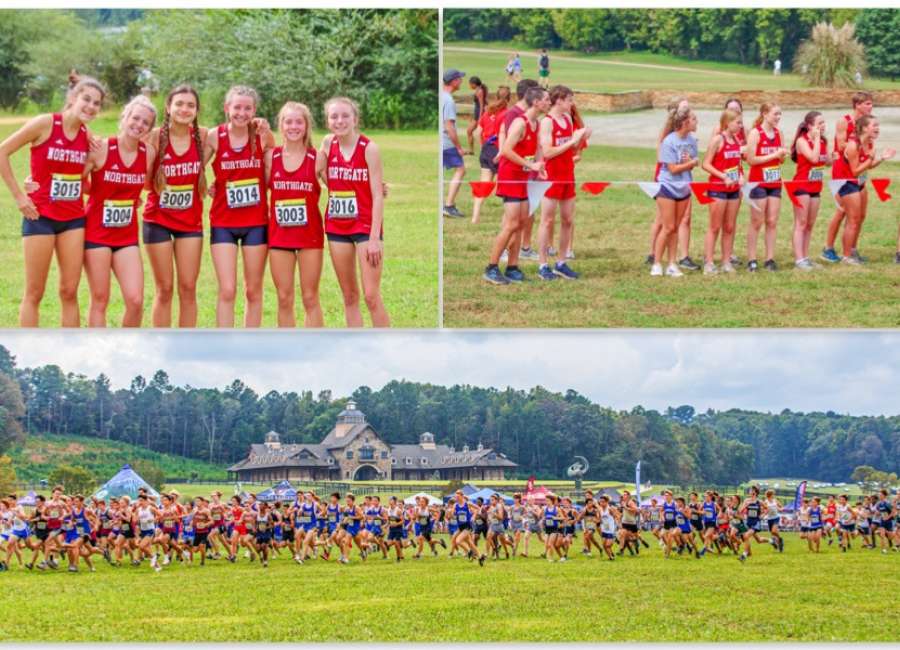 The cross-country teams traveled to Chattahoochee Hills last weekend to compete in the Asics Invitational. The course will be used later in the season for the state championship races.
From East Coweta, Houston Hamby finished 29th in the boy's championship division, and Leah Pfaff finished 15th in the girl's division.
The Newnan teams ran in the 6A-7A division. Jack Palmer was the high finisher for the boys in 22nd place, two seconds ahead of teammate Chase Beck.
Jessica Johnstone was the top Lady Cougar finisher in 21st place.
The Northgate girls' team was led by Alexis Wingenbach, who finished 11th in the Girls 4A-5A division, while Bryson Swartz and Carter Robison finished eighth and ninth in the boy's event. Trinity Christian ran in the 1A-3A division. Olivia Freeman finished 29th in the girl's race.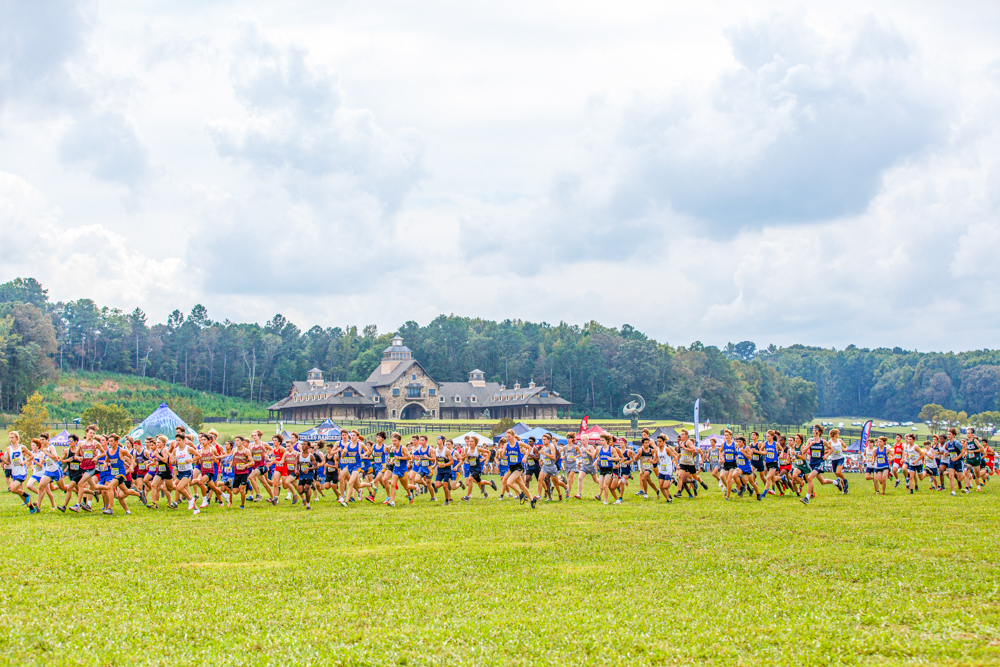 The beginning of the boys 1A-3A race. (Photo by Chris Martin)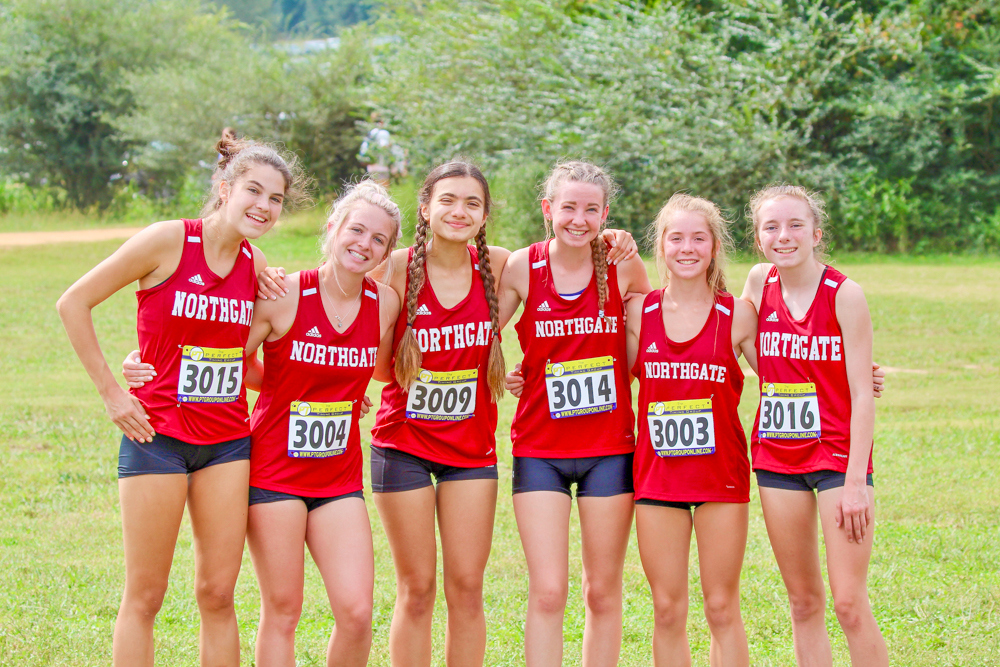 The Northgate girls team finished 7th on the Class 4A-5A division. (Photo by Phyllis Tsarnas-Valadao)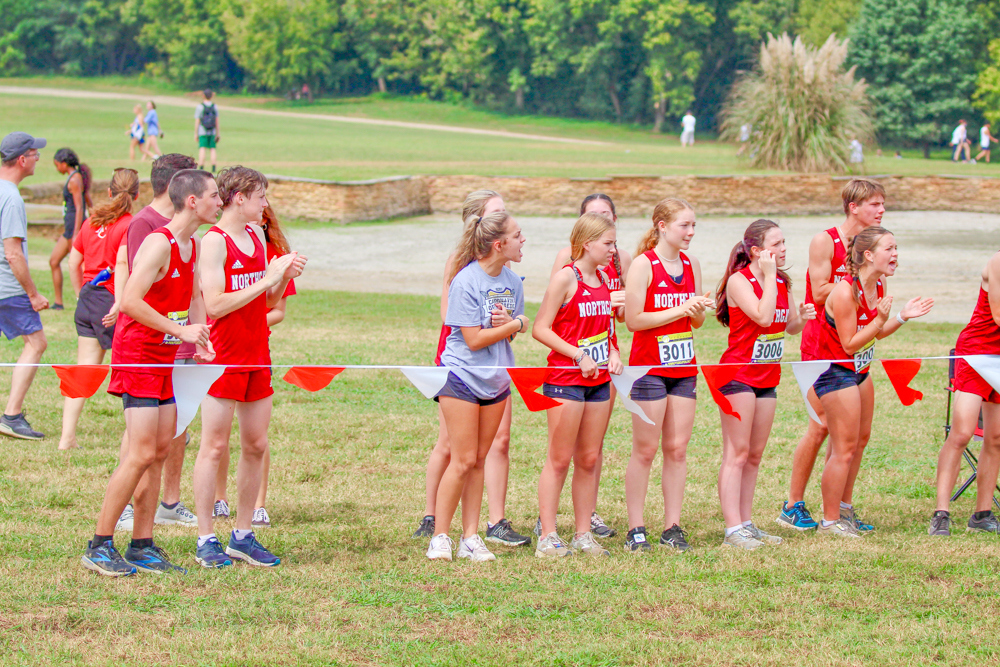 Both Northgate boys and girls teams root on their teammates. (Photo by Phyllis Tsarnas-Valadao)