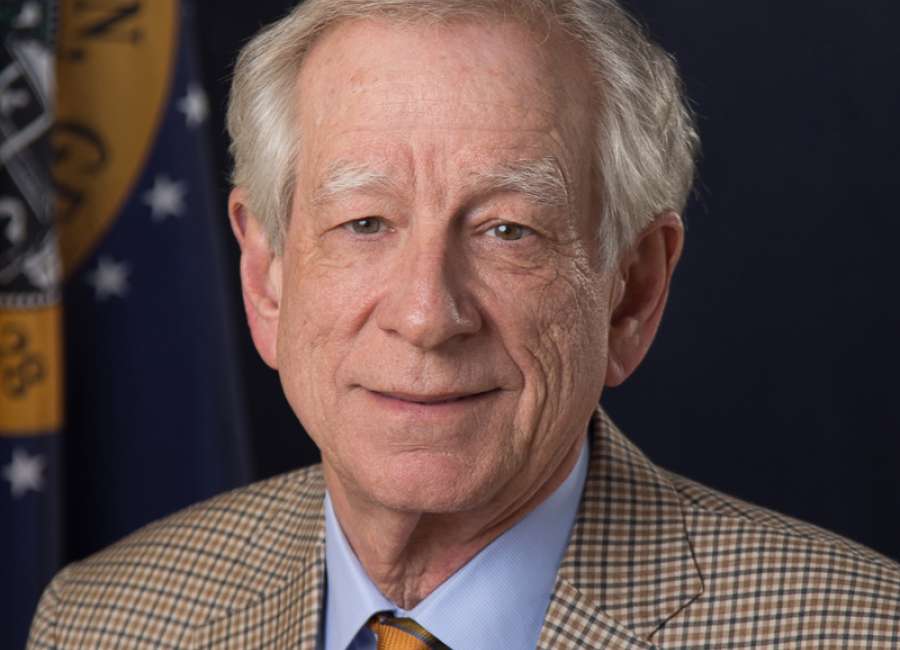 (Sponsored Content)
Newnan Councilmember Rhodes Shell has deep roots in Coweta.
Without losing his deep respect for the past, Rhodes has always kept his eye on the future of Newnan, which fuels his passion for public service and his decision to continue serving on Newnan City Council.
In 2006, Rhodes ran for city council at the encouragement of one of the outgoing council members. He's currently in his fourth term representing District 2, Post A on the Newnan City Council and seeking reelection.
That same passion for helping shape the future of Newnan spurred his decision to run for Coweta County School Board in 1986.
"I thought we were ready to grow a lot, and I didn't think they were focusing on that," he said.
After serving on the school board, Rhodes continued his service to the community serving as chairman of both the Newnan Convention Authority and Newnan Coweta Planning Commission.
In a desirable community like Newnan, growth and change are inevitable. As a councilmember, Rhodes visited a number of Georgia communities to see what works and what doesn't.
"Growth is happening, so it's up to us to control our future," he said.
During his tenure, he has supported numerous projects to benefit the local community, including the creation of the Newnan Justice Center, building a new fire station on Farmer Industrial Boulevard, renovating Newnan's downtown fire station, repaving roads, creating roundabouts, installing new lights to prevent traffic accidents and supporting pedestrian-friendly pathways.
In a growing downtown, success and safety go hand in hand. A recent traffic study indicated lowering the speed limit downtown to 25 mph would be a proactive measure to ensure pedestrian safety.
"I think if we can get the traffic through certain parts of downtown to 25 mph, that will be a significant change and make it safer for all of us," he said. "Making downtown more walkable for citizens is one of the things that I still want to get accomplished because I think it's very important to everybody."
The recreation needs of residents are also changing. Projects like the Sprayberry Road Dog Park, LINC Pathway, the HOP pickleball complex and C. Jay Smith Park all cater to the demands for passive recreation and also play a major role in recruiting new business and talent.
Rhodes is committed to finding those "quality of life" initiatives that stretch across numerous demographics.
"When I advocated for the dog park, I was roasted," he chuckled. "But everyone that drives down Sprayberry Road can see how popular it is with everyone, not just dogs. Kids love the playground, and it's a great meeting place, too."
The recent revamp of C. Jay Smith park is a great example of reimagining existing spaces that cater to all residents and doing it well.
"In the past, it was all softball fields, but now we have the biggest skatepark in the state, which also includes a splash pad, playground and pavilion," he said. "We've turned an eyesore into a beautiful park with great facilities."
Those same facilities also draw visitors to downtown to eat and shop, which is ready for anything thanks to the proactive thinking of the Newnan City Council.
"Twenty years ago, when the city approved the streetscape project downtown, it was very controversial," Rhodes recalled. "But at that time, about a fourth of the downtown storefronts were empty. But the project improved the look of our downtown and created an opportunity for it to grow and become a better place for residents and visitors."
Shell believes his background as a Certified Financial Planner is beneficial in ensuring the city remains fiscally responsible while promoting the growth of downtown Newnan.
"I want to make sure that we're prepared when a disaster happens and we can operate without borrowing money," he said.
While it's easy to reflect on the accomplishments Rhodes helped deliver for residents, he still remains committed to the future.
One of the biggest projects facing the city is the redevelopment of Caldwell Tanks.
"It's going to be a huge development for our community," Rhodes said.
Since Caldwell Tanks moved operations out of the Newnan plant, the facility has remained vacant, despite multiple efforts to convert it into a usable property.
"At some point in time, we'd like to get some high-quality developments," Rhodes said. "Whether it's retail, commercial, residential or open space for events, something like that would be right for downtown. We just have to see it through."
Early voting will be from 9 a.m. to 5 p.m. Monday through Friday from Oct. 12 to 29. Voting will also be on Saturdays Oct. 16 and 23 from 9 a.m. to 5 p.m. There are two early voting locations: the Coweta Voter Registration Office, 22 E. Broad St. and the Central Community Center, 65 Literary Lane.