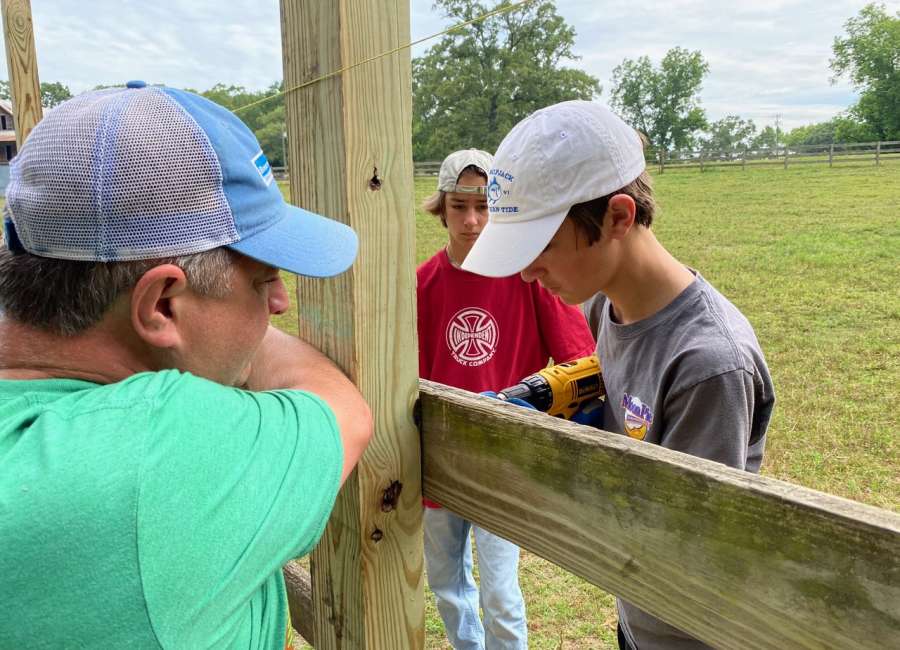 The therapy horses at the Coweta Organization for Riding, Rehabilitation and Learning, or CORRAL, have two new run-in sheds thanks to local scouts.

The sheds were constructed by John and Jake Elliott, freshmen at Newnan High School, who worked on the project to earn the rank of Eagle Scout during the summer. According to their mother, Laura, CORRAL did not have run-in sheds for their therapy horses.
"The purpose of a run-in shed is to provide a horse or large farm animal with protection from bad weather such as rain or extreme heat," Laura wrote in an email. "John and Jake proposed building two different sheds, one in each pasture, that would join in the middle."
Laura said the two projects took 161 hours and 15 volunteers to complete.
"The project was completed in early June, ready for the summer heat," Laura said. "And the combined effort resulted in a structure big enough to shelter four horses."
CORRAL, which was formed in 1987, is an organization that provides therapeutic horseback riding facilities and instruction for the mentally and physically challenged, according to their website.
The group works to "provide and promote equine-assisted learning for physically and/or mentally challenged individuals in a safe, loving and Christian environment by offering participants exposure to a sense of freedom and achievement while enjoying the outdoors."
For more on the group, visit their website at corraltrc.org.