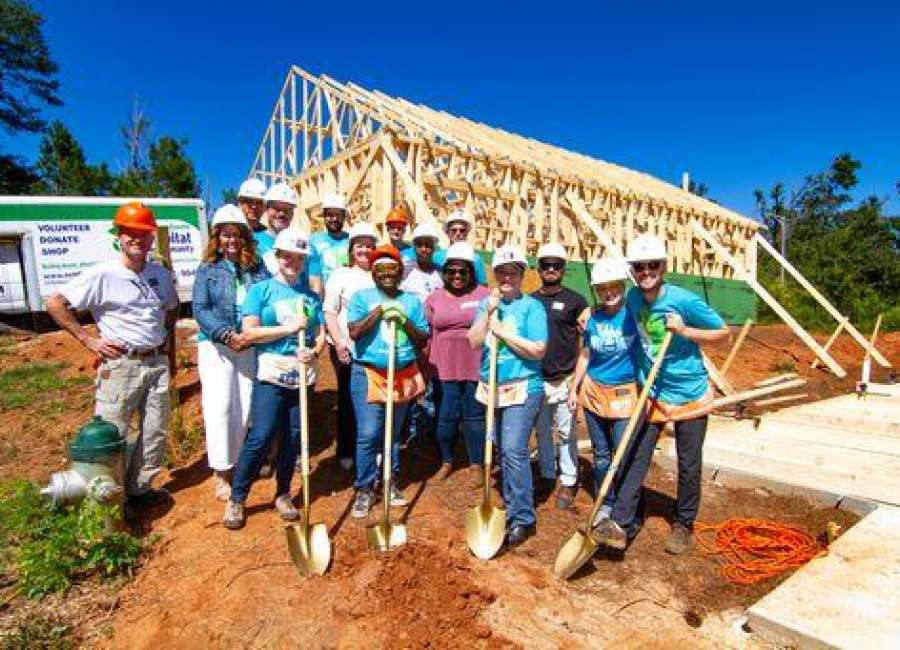 A new housing development built by the Newnan-Coweta Habitat for Humanity began construction on Sept. 24.
The new neighborhood will feature seven homes, ranging from one to three bedrooms, and is located one mile from downtown Newnan.
The first two homes are being built simultaneously. Both have two bedrooms and two bathrooms.
"It is the first ever Habitat for Humanity affordable housing development that our Habitat affiliates built in the county," said Eric Miller, executive director of NCHFH. "Typically, Habitat often builds on infill lots, and this is an opportunity for us to build an entire community and have a great impact on the affordable housing crisis in Coweta County."
The neighborhood will feature a greenspace that is the result of a collaboration with Keep Newnan Beautiful.
Miller said the families who are receiving the homes must provide 250 hours of sweat equity by building the home alongside Habitat's volunteers and by volunteering in Habitat's ReStore.
"It builds pride of ownership by having some skin in the game," he said.
The new homeowners are also required to complete seven classes on finance, budgeting and credit management, Miller said.
Cynthia White, a Coweta resident receiving one of the new homes from NCHFH, said she found the personal finance classes helpful and enjoyed completing her sweat equity hours.
"The process was fun. It's amazing that you have so many people that will volunteer to help someone else out. It teaches you a lot, even with your own home," she said. "It's not a lot to ask considering that you're getting a home."
Shelon Jackson, the second homeowner in the development, said she's just about to start her classes and her sweat equity, but she's looking forward to both.
"I think it'll be a fun adventure," she said. "It's something I can learn about my home and the houses of others."
Miller said the recipients of homes from Habitat are put on an affordable purchasing program. The new homeowners will have a mortgage payment that is 30 percent or less of their monthly income.
A second affordable development from NCHFH will be coming next year near Senoia, according to Miller.
"There's such a small supply of affordable home ownership and rental options that by building an entire development, it's increasing capacity to do what we do and have a great impact on affordability options in our community," he said.