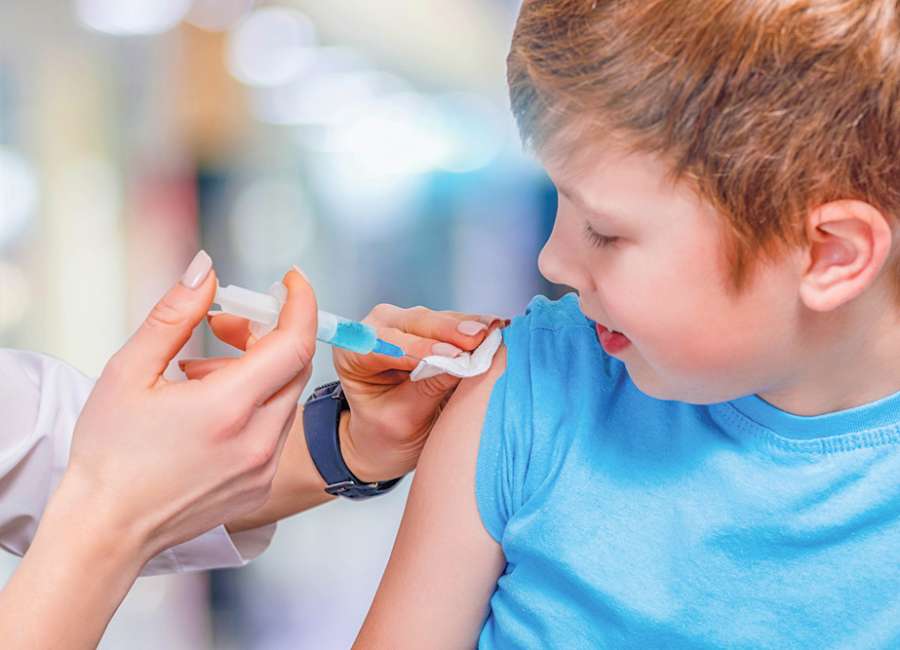 In the coming weeks, the COVID-19 vaccines could be rolled out to children aged 5-11, depending on a ruling from the FDA and the CDC.

The FDA's independent advisory committee will meet Oct. 26, and the CDC's independent advisory committee will meet Nov. 2-3 to determine if a pediatric dose of the Pfizer/BioNTech vaccine will be approved for emergency use authorization.
If so, a total of 28 million pediatric doses will be distributed nationwide, and will be administered by over 25,000 pediatric offices and other primary care centers across the country, as well as pharmacies, children's hospitals and other community health centers.
One such location is Newnan Family Medicine, located on Hospital Road in Newnan. Dr. Cecil Bennett of Newnan Family Medicine said on Wednesday that the rollout of this vaccine will help put the COVID-19 pandemic in the past.
Bennett suggested that if around 80-85 percent of people, including children, had an immunity to the coronavirus, it would dramatically decrease the number of those that could possibly catch the virus.
"Getting children vaccinated will go a long way," he said.
Bennett also said that he was happy to see that the Biden Administration would be rolling out the children's vaccine to primary care offices and pediatricians, rather than holding vaccine locations in places such as parking lots or shopping malls, citing the relationship that primary care physicians have with their patients.
The rolling out of the COVID-19 vaccine for children to primary care physicians and pediatricians like Bennett will produce an opportunity for dialogue, he said, noting a possible hesitancy for parents to get their children vaccinated.
"I'm a family physician, so I see children as well as adults," Bennett said. "Lots of parents I see talk to me about their children, and they do have concerns about the safety of the vaccine, if the vaccine is safe, if it is effective, if it is necessary, and if there may be any long-term issues."
Bennett believes in parents and children holding that dialogue with their primary care physicians about the COVID-19 vaccines, to convince families that getting vaccinated has value, and decreases the risk of contracting the disease.
However, he also said he won't demand anyone get vaccinated.
"I make it clear, the door is always open to get vaccinated."
The pediatric dose being approved is a third of what adults would receive in their vaccinations, but the vaccination will still be a two-dose series, similar to what adults receive.
"The first vaccine introduces the vaccine to the human immune system and produces some antibody production, but it's not until the second dose that you get the robust immune response," Bennett said.
That immune response is likely why people face stronger side effects on the second dose of their vaccine.
Currently, according to the CDC, a total of 189.5 million Americans are fully vaccinated, and 219.2 million Americans, or 66 percent of the entire population, have received at least one dose of a COVID-19 vaccine. A total of 77.2 percent of all eligible Americans, or 218.9 million people aged 12 or older, have received at least one dose of a COVID-19 vaccine.