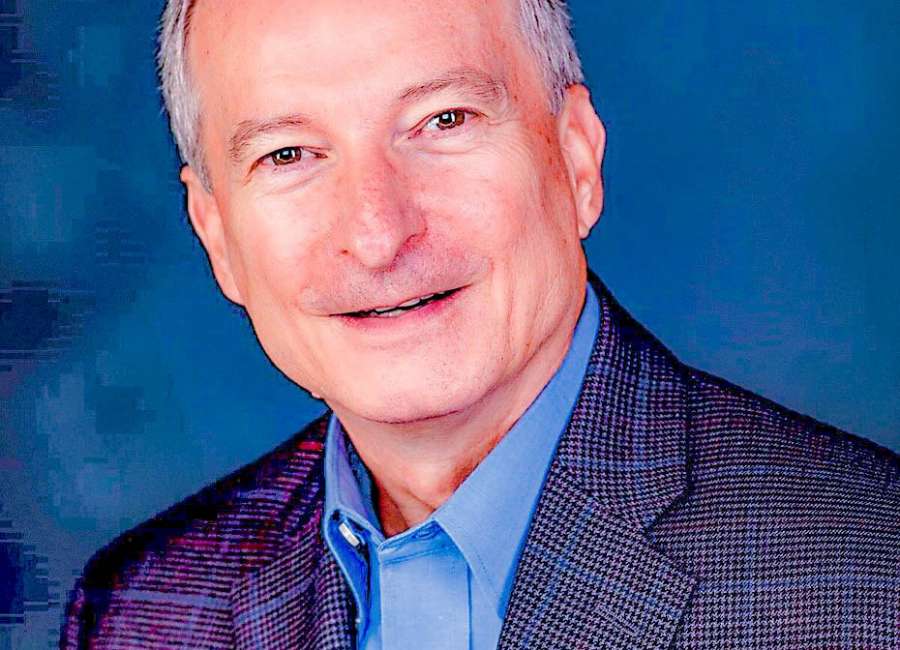 Recently, I was reflecting on life before cellphones.
With nearly 15 billion cellphones in operation across the world, including 295 million in the U.S., cellphones have become absolute necessities.
Many younger people have never known life without this piece of 21st century technology.

Before cellphones, we read real newspapers that we held in our hands (since your community still has one of these, please fully support it). We listened to music on electronic devices, such as transistor radios and boomboxes. We used maps and were taught how to read them in school.
We had no social media on which to rant. We mostly kept our opinions to ourselves. We had cameras. We used pencils to jot down notes on a notepad. We called the bank to get the temperature, so we'd know how to dress for school. We actually kept our eyes on the road.
How many wrecks have occurred because the driver was fiddling with the phone instead of watching the road? The National Safety Council reports 390,000 crashes a year are caused by texting while driving, nearly one in four. Improperly using cellphones can be hazardous.
Yet, there are times when cellphones have been a lifesaver. Several years ago, a woman abducted and left for dead in the woods of Cherokee County called 911 using her cellphone. She told the 911 operators when the state patrol helicopter was directly over her. The pilot hovered until rescuers finally found her.
In May 2002, Leonardo Diaz, a Columbian hiker, decided to do some serious mountain climbing with friends. Their goal was to reach the summit of the Nevado del Ruiz, a volcano in the Andes.
On the second day of the climb, a major blizzard hit and Diaz became separated from his friends. He settled into the snow to wait for their return. Although not initially worried, the novice climber soon began to run out of rations and suffer from the bitter cold.
He remembered his cellphone in his backpack but discovered his prepaid minutes had expired. With no signal for help, Diaz realized he was not going to make it. As he lay in the frigid snow preparing to die, his cellphone rang. It was a phone solicitor in Bogota wanting to know if Diaz was interested in purchasing more minutes!
"We called him to remind him that his cellphone was out of minutes," said Maria del pilar Bastos of Bell South. "He said it was the work of an angel, because he was lost in the Andes."
Diaz described his location to the caller and asked that his family be notified so they could dispatch a rescue team. The Bell South operators, who could tell from the sound of his voice that hypothermia had already begun to set, called Diaz every 30 minutes to keep him awake and to maintain his hope of survival. Seven hours later, rescuers arrived.
That was one time a telemarketer's call was welcomed.
Mark Ashton-Smith was kayaking off of England's coast when the seas got rough and he capsized. He was able to grab his kayak and hang on for dear life. He reached for his cellphone, wrapped in a waterproof bag, and his first impulse was to call his father. His father, a military officer, was training British troops 3,500 miles away.
When the father's phone rang, he heard the distress in his son's voice and relayed his son's mayday call to the nearest Coast Guard Post, less than a mile away from his desperate son. Within 12 minutes of capsizing in the water, he was lifted to safety by a Coast Guard helicopter and rescue squad.
What is your first response when danger comes? Jeremiah 33:3 gives us the answer: "Call unto me, and I will answer you, and show you great and mighty things which you know not."
God gives us an invitation. Call unto Me. We should immediately turn to our heavenly Father.
Then He gives us a promise: I will answer you and show you great and mighty things. Never is God too busy to hear our plea and to respond accordingly.
Have you called on God lately?
David L. Chancey is pastor, McDonough Road Baptist Church, Fayetteville. The church family meets at 352 McDonough Road and invites you to join them this Sunday for worship at 10 a.m. and Bible study at 11:10 a.m. Check out online viewing options at www.mcdonoughroad.org. Check out Chancey's books and other writings at www.davidchancey.com .