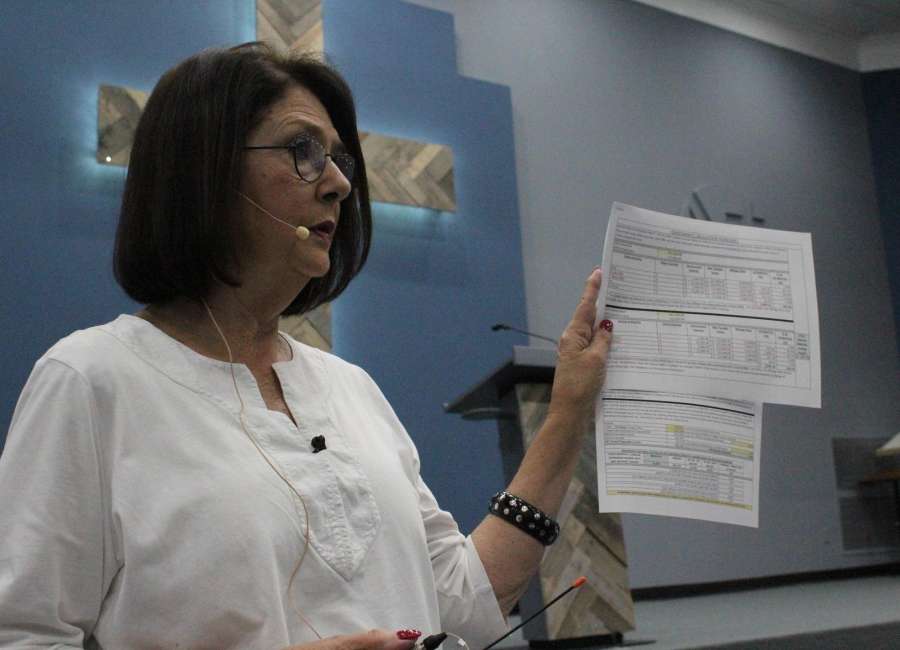 Coweta County Board of Education member Linda Menk said the school system has a "surplus" of more than $30 million; however, that isn't exactly the case.
In a video posted to YouTube channel Civic ViewPoint, Menk made the claim that the BOE has a surplus of more than $30 million and cited it as a reason to vote against the ESPLOST.
Keith Chapman, assistant superintendent for financial services for Coweta County School Systems, said the school system has budgeted $32.2 million for its general fund because property taxes are not due in the county until later in the year.
The reserved money allows the school system to keep operating while it waits for payments from property taxes to arrive.
"So we have to have funds on hand to operate from July to the end of November, or even a little later, or we can't operate, we can't make payroll," Chapman said. "When I first started a few years ago, we'd have to borrow money each fall to make payroll."
The money is a little more than 14 percent of the school system's budget, according to Chapman, and state law allows the school system to have up to 15 percent in reserve.
In the same video, Menk claims that property taxes have drastically increased in Coweta County over the last 10 years.
"The estimate I heard, and I have not verified it, on average, over a 10-year period, homeowners in this county, their property taxes assessment on their value of their property went up between 35-40 percent," she said.
According to Robi Brook, Coweta County's tax commissioner, the property tax values for homes in the county can vary because of exemptions and changes in ownership. She added that property taxes in the county have gone up in the last several years because of the growth Coweta is experiencing.
"It's kind of vague … one homeowner may have exemptions and a new homeowner may not have exemptions, which would make the overall taxes different. It could make the overall value more as well, but if you're talking overall taxes, I'd imagine it's certainly gone up because we've had a lot of growth," she said.
While checking one property that didn't have a change in ownership, Brook found a 20 percent change in 20 years.
"But that was a single property that I picked," she said.
Brook said Menk's claim is a broad statement, and the actual numbers are difficult to determine, but said she thinks she would have noticed if property taxes changed 35-40 percent.